2022 Free Agent Tim Bowser
Tim Bowser

2021free agent – TBowser25@gmail.com
2014 Interview
Why do you like the game of softball?
I love the competition. I like playing against the best players around the world. I love the friendship softball has brought to my life.

What is your nickname in softball?
bowdy
Where do you call home?
little rock, arkansas
What do you do for a living?
I went back to school to become a teacher
Did you play sports in High School / College / Pro?
i played basketball and baseball in high school and college baseball
How did you get your start in softball and how did you get to the upper level?
i had a friend call me to play a state tournament one summer after i quit playing baseball and have been playing ever since.
What position do you play?
a little third base, second base and first base
What batting grip do you use?
i drop a pinky and do a 2 finger overlap grip
What is your favorite sport other than softball?
football, basketball, and baseball
Do you have any superstitions and if so, what are they?
i have to put my uniform on the same way everytime
What is your most memorable softball moment?
getting third at the USSSA Major World Series in 2010
Is slowpitch softball a sport or a game?
both
What is the best improvement upper level softball could make?
limit the major players on each team
What is your favorite non-World tournament?
the smoky
---
---
---
---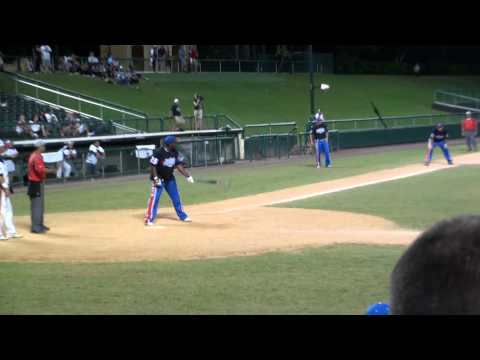 One response to "2022 Free Agent Tim Bowser"
This site uses Akismet to reduce spam. Learn how your comment data is processed.