Steve Edwards
Steve Edwards
Major Player
2014 Inteview
What positions do you play and what is your best position?
I can play any infield or outfield spot, but I'd say I'm best somewhere in the middle infield (2b, SS, or MI).
Who is the best softball player you have ever seen play?
Bryson Baker and Brian Wegman. Hit consistently and situationally. They can also play multiple positions which makes them stand out the most to me as opposed to other good players.
Why do you like the game of softball?
Gives me a chance to compete and play a game at a competitive level. Makes you feel like a kid again every weekend. I have also made a lot of great friends playing softball.
Who is the best up and coming player in softball and why?
Too many to mention. A lot of young talent out there. Seems like new faces pop up every year.
What is your nickname in softball and how did you get it?
Stevie- been called that forever. Moonlight- first year I played with Pipe out of college they named me after the young kid from "Field of Dreams".
What is your height and weight?
5'10" 190-195
Where do you call home?
Currently Pickerington Ohio suburb of Columbus.
What's your favorite way to spend an off weekend?
Love spending time with my wife and daughter. I also enjoy fishing and hunting, when in season.
What do you do for a living?
I am an Education Specialist for the Educational Service Center of Central Ohio. Better explained I am a contracted guidance counselor for Westerville City High Schools. I work with students who are credit deficient and try to get them back on track to graduate and move on too either college or out into the work force.
Did you play sports in High School / College / Pro?
Baseball- high school, and college
How did you get your start in softball and how did you get to the upper level?
After I was done with baseball I played a league night with Jeff Schmitt. He asked me to be apart of Columbus Pipe the following year and I have been playing competitive softball ever since.
What was the most surprising difference between Conference play and non-Conference play when you made the jump?
I'd say that everyone in the lineup and on the field is talented from top to bottom. Usually not too many weak spots in a conference teams lineup.
Is there a player that you would compare your game to?
I have no clue who I could or would compare myself too. My teammates might be able to answer this better.haha
What would you say is your career highlight to this point? Maybe one play or game that sticks out to you in particular?
The year we (C-Pipe) beat Resmondo in St.Louis. We actually played them well that entire year.
In your career was there a single person (player/manager/coach) who had the most significant impact on your approach to the game? Why?
My father who kind of got me started in the game. Also a big shout out to Jeff Schmitt who gave me the opportunity to play for him and Columbus Pipe. He is a great sponsor, teammate, and friend.
What advice can you give a young player trying to break into the upper level?
Play hard, take lots of BP, work on situational hitting, and don't forget to take defensive reps.
What type of batting grip do you use and what ounce bat?
Overlap grip. 26-27oz.
What do you do in the offseason to prepare for the next softball season?
Usually start lifting/running after the holidays and will begin hitting two-three times a week in January.
What is your favorite sports team and your favorite sport other than softball?
Love baseball. I'm a Cincy Reds fan but can watch any teams play. Also I am a fan of OSU and Cincy Bengals.
Do you have any superstitions and if so, what are they?
Of course, but it depends on the week and what is working at the time.lol
What would be your "at bat" music selection?
"Radioactive" – Imagine Dragons or "A Country Boy Can Survive" – Hank Williams Jr.
What is the best improvement upper level softball could make?
Aluminum bats and hard balls or play all tourneys on baseball fields. This allows there to be more defense involved.
What is your favorite non-World tournament and why?
"Smoky- grip and rip
Dual- usually nice to get out of crappy Ohio weather that time of year."
What is the best softball field/complex you have played at and why?
Stadium or fields at the dual. I like the idea of playing this game on a baseball field.
Where is the best place to eat on the road after a game?
I'm not picky as long as we haven't eaten it 20 times in a row.
What is the funniest thing you have ever seen on a softball field?
Too many to mention, especially playing with Pipe for 4-5 years. I will also say PRI has a fun squad as well.
---
---
---
---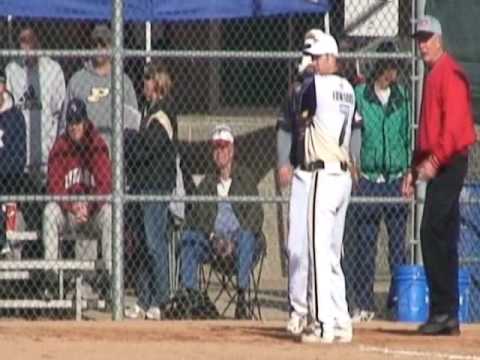 ---
One response to "Steve Edwards"
This site uses Akismet to reduce spam. Learn how your comment data is processed.