Vincent Granados
Vincent Granados
2012-2013 USSSA Playing History
2012 Interview
Why do you like the game of softball?
softball is the closest thing to baseball!
Who is the best softball player you have ever seen play?
too many to name. kendrick,purcell,pesso,bryson,rainwater, spike, junior etc
What is your nickname in softball?
nickname is chent
Where do you call home?
chino, Ca
Did you play sports in High School / College / Pro?
i played one year of baseball at mt. sac
How did you get your start in softball and how did you get to the upper level?
started playing softball with my dad and family league night, then local tourneys. Carlos vega brought me to the upper level of softball with TAI Sports in 2009
What position do you play?
i play inf mostly short and 5 man but 3b is my favorite position
What batting grip do you use?
i use normal baseball grip
What is your favorite sports team?
Los Angeles Lakers
What is your favorite sport other than softball?
basketball
Do you have any superstitions and if so, what are they?
no superstitions
What is your most memorable softball moment?
memorable moment would be signing a deal with TPS recently!
Is slowpitch softball a sport or a game?
slowpitch is both a game and a sport
What is the best improvement upper level softball could make?
I agree with everyone else, 5 rpl to a team
What is your favorite non-World tournament?
toys 4 tots tourney is the best tourney
What is the funniest thing you have ever seen on a softball field?
Nothing yet
---
---
---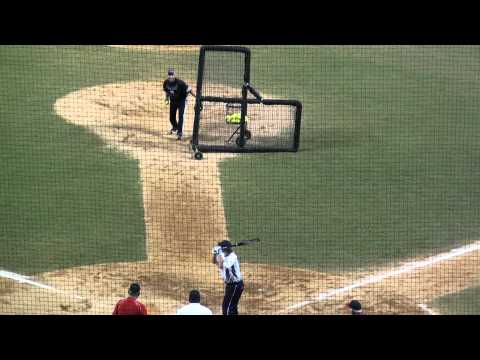 Chent at the Major HR Derby
---
This site uses Akismet to reduce spam. Learn how your comment data is processed.