2010 Conference USSSA Houston Recap!
2010 Conference USSSA

"4th Annual Space City Classic"
Houston, Texas
June 4-6
Conference tour stop #11 was in League City (Houston) Texas at the Big League Dreams Park. The tournament was won by Albicocco/The Scene/Worth an 'A' team based out of New York, who unexpectedly knocked off Wood Law twice in the Championship and won 4 games in a row on Sunday morning overall!
Albicocco's improved offense, stellar defense, and new found chemistry led to their first Sunday finish of the season. Albicocco winds up with an 8-1 record in besting an incredible 48 team field, which should be the largest of any Conference tournament this season.
Team Albicocco/The Scene/Worth – your 2010 Space City Classic Champions!
The Big League Park fields were quite possibly the very best in the nation. 6 fields, all of which are replica, "scaled down" versions of historically famous major league baseball parks. The "show field" was a replica of Crosley field, the 2nd field was of Yankee Stadium, the third was Fenway Park (my favorite). The 3 fields on the other side of the park were Wrigley, Ebbets Field, and Sportsman's Park. I will have a bunch of pictures and video clips of the picturesque fields throughout this report.
Extreme heat in the 90's and humidity kept homerun totals down and games were lower scoring than normal.
Fields were 280 down the lines and 315 to center field with varying fence heights based on their major league park scale. Infields were artificial turf which made infielder's confidence go way up. I don't remember seeing a bad hop all weekend although I heard the turf was a bit tricky on Friday night when there was some moisture. The weekend was full of great diving stops. Outfields were perfect "golf green" style grass and all the fields had working scoreboards, stadium seating, and plenty of shade. There was no dust at this park.
The park also featured 2 full restaurant/bars with air conditioning and provided a great view of all the fields to watch games in comfort. With the food, drink and batting cages, a person had everything they needed and never had to leave the park. Now if they would just build a hotel off of Crosley's left field homerun fence we'd be all set!
View from the bar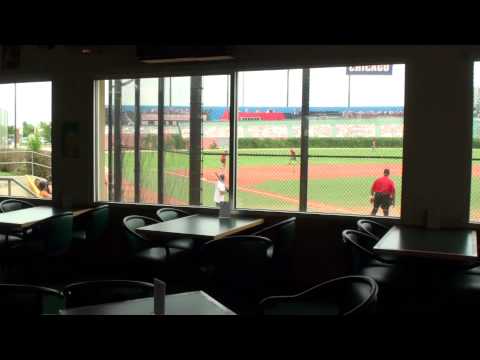 Video of the view from the bar
This tournament would make a great destination for all the Conference 'A' and 'B' teams to agree to come to in 2011. Just think it could be a 48 team tournament with the top 24 A/B conference teams against the top 24 B/C Texas teams. With the weather, the fields, and the atmosphere of this "Big League" park, it would make for an early season World Tournament like feel, and give teams a true test to see where they stand.
In the early part of the tournament there were quite a few run rule games as higher class teams weeded out the lower classes in the first 3 rounds. One thing became apparent and that was the local Houston teams had talent at all levels of play and they do a good job of classifying teams compared to most of the rest of the country. This is one of the few areas of the country that has a legitimate 'B' program and a somewhat thriving 'C' program as well.
The Busch Light was going fast in the 90+ degree temperatures
In the future to make this a truly one of a kind event, I agree with some of the player's – make a rule that to hit a homer, you have to hit it out of the stadium on each field. Most of the walls are 20 feet high and would make for a great challenge.
Lets take this tournament to the next level and make that homer count only if it clears the big wall. If the ball happens to get stuck somewhere in the wall like it does at the Yankee Stadium field then its a simple ground rule double.
USSSA Today magazine man Stafford Connor (left) and Tournament Organizer and upper level softball advocate Greg Huchingson (right)
The Lone Star Shootout Worlds are coming to Las Vegas on Oct. 22-24, 2010. This tournament will be played at the new Big League Dreams featuring all turf infields including batter's boxes.
Big League Dreams GM Scott Sheldon who was a former Major Leaguer with the Texas Rangers
Team Chub takes on Front Row Sports
"Space City Classic" Tournament Awards and Final Standings:
| | | |
| --- | --- | --- |
| Player Tournament Awards | Players Name | Plays For |
| Tournament MVP | Rick Sills | Albicocco's/The Scene/Worth |
| Offensive Tournament MVP | Matt Arlett | Wood Law/Miken |
| Defensive Tournament MVP | Tony Mack | Albicocco's/The Scene/Worth |
| All Tournament Team | Rich Gulash | Albicocco's/The Scene/Worth |
| All Tournament Team | Doug Wood | Wood Law/Miken |
| All Tournament Team | CHRIS WILSON | Albicocco's/The Scene/Worth |
| All Tournament Team | Dennis Shrum | Wood Law/Miken |
| All Tournament Team | Justin Valenti | Wood Law/Miken |
| All Tournament Team | Pat Burton | Fence Brokers/Gametime Supply/Worth |
| All Tournament Team | Zach Keene | Fence Brokers/Gametime Supply/Worth |
| All Tournament Team | Justin Mucciarelli | Wood Law/Miken |
| All Tournament Team | Kyle moyer | Albicocco's/The Scene/Worth |
| All Tournament Team | Tim Bowser | Fence Brokers/Gametime Supply/Worth |
| All Tournament Team | Jeff McCoy | Front Row Sports |
| All Tournament Team | Denarra Jackson | Albicocco's/The Scene/Worth |
| All Tournament Team | Jonathon Lenz | Front Row Sports |
| All Tournament Team | cary doan | Front Row Sports |
| All Tournament Team | Rodney Donaldson | Albicocco's/The Scene/Worth |
Team by team notes brought to you by:
---
1st Albicocco's/The Scene/Worth albicocco's/the scene/worth GTG albicocco's/the scene/worth
Conf 'A' from New York, 8-1 Houston Record
Albicocco who has definitely struggled this season having been just 2-4 against their peers in the 'A' division coming into the tournament, pulls out an incredible Sunday run to win their first Conference tournament. The veteran laden team was led by MVP pitcher Rick Sills who's comment during the FBI game where he said "maybe we're as good as we thought we were" pretty much sums this team up. Albicocco is a team that has made painfully slow but steady improvement most of the season and it looks like they have made a decision to just let their play do the talking.
TMack in the middle brought a football like mentality to his defense in Houston and won Defensive MVP!
In no way did I think Albicocco had the stamina to knock off FBI, Front Row Sports, and Wood Law twice on Sunday to win after leaving the field around midnight Saturday with their run rule of Peak. Albicocco's defense which is already stacked in the infield, really benefitted from the great Field of Dreams artificial turf. If I were Albicocco I'd move Tony Mack around more based on who the hitter's are.
Lineup was something like this:
1B Rich Gulash
LF Chris Wilson (quietly having a great year)
C Kyle Moyer
MI Tony Mack
C Randall Boone
2B Rhodney Donaldson
SS Brad Stillwell
3B Robin Roberts
P Rick Sills
RF TJ Mariconi
Steve Wilson
CF Denarra Jackson (made some great shoestring catches, former Primetime and DO player)
Albicocco readies to make the "Sunday Conference Sweep" 4-0
LF Chris Wilson has been a solid fixture at the top of the Albicocco order
Kyle Moyer returned to Conference play with a nice all tournament weekend
Wilson had the quote of the weekend when he slid into home head first and it scraped his chest and probably rubbed the old nips a little raw. "I guess I won't be playing with these anytime soon."
---
2nd Wood Law/Miken GTGG
Conf 'A' from Texas, 5-2 Houston Record
Wood Law lets one slip away as they get double dipped by Albicocco in the finals. They made it to the finals by easily knocking off 3 local teams early. Then in the quarterfinals against Albicocco John Dutch robbed Randall Boone of a homer to left field in the 1st inning and they used a 13 run 2nd to go up big. Albicocco seemed to be rolling over through the middle innings but scored 14 runs in a "flip flop" situation to get themselves back in the game. Wood Law held on to win though 26-25.
In the winner's final, Wood Law ran into a hot hitting (and local Houston) Front Row Sports team that had made a strong and unexpected run. Recently signed pitcher Justin Mucciarelli quickly put Front Row off balance by getting in their heads about having his foot off the rubber and early in the game both Front Row's manager and assistant manager were tossed arguing such a silly point. With Front Row's leadership, motivator, and disciplinarian gone, Wood Law jumped on them and put them down 15-3. Then things got ugly when a
takeout slide at 2nd erupted into a bench clearing jawing and pointing match. This was followed by a Front Row infielder intentionally throwing the ball at an unexpecting Wood Law player which cleared the benches yet again and ended up with the Front Row team being dismissed from the game with a forfeit.
I don't think anyone that was at this tournament thought Wood Law would be double dipped in the finals. They had Mooch pitching well, and have also added 3B Chris Larsen who is also on the Long Haul bomber stadium tour. They played without shortstop Tim Mattox.
If a fight had started with Front Row, I would take Mark Dennis as the guy who would have knocked out the most opposition.
Lineup:
1B Derek Perkins (seemingly recovered from shoulder injury)
MI Mitch Mabe
SS Dennis Shrum (not sure Front Row understood Dennis was on the team when they wanted to start fighting?)
C Mark Dennis
LF John Dutch
3B Chris Larsen
CF Justin Valenti
2B Randall Poplin
P Justin Mucciarelli (kept teams off balance. Made Front Row look like a bunch of rookies.)
RF Matt Arlett
Newly signed Long Haul bomber Chris Larsen (left) and unlikely tournament offensive MVP Matt Arlett (right)
3 feet from this release isn't going to be very high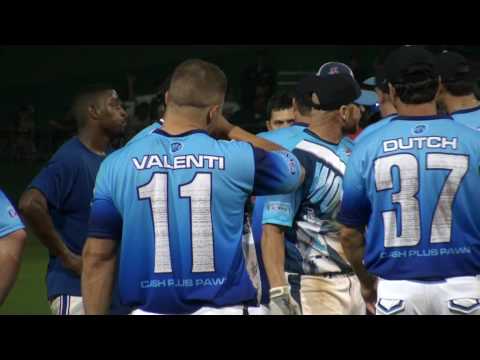 1st bench clearing after contact on a slide at 2B
A near scuffle between Wood Law and Front Row, where is Mooch?
There is Mooch during scuffle #1. He did go out for scuffle #2 but if I were him I'd stay close to Shrum.
---
3rd Front Row Sports
'B' from Texas, 4-2 Houston Record
Front Row Sports. What can I say. I started out following this team closely, as their talent and intensity quickly jumped out at me as being one of the top non Conference teams in the country. I quickly began collecting their players names, positions, and learning as much as I could about this team as they knocked off 3 straight Conference teams, Team Chub 10-8, Savesecond 9-7, and FBI 24-23. Wow. This team could hit, run, and field at a very high level and I was immediately thinking they were good enough to possibly make a run at the 'B' worlds even.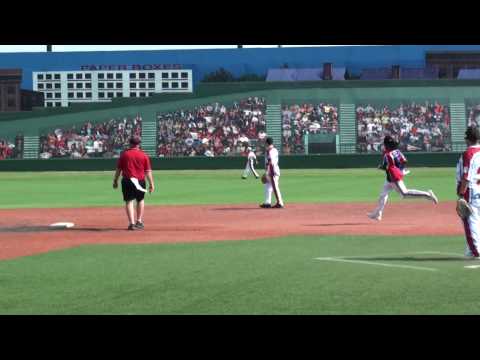 Front Row's Cary Doan beats Savesecond with a walk off opposite field HR into the wind in the heat of the day
Then I began seeing some MAJOR cracks in their armor and it was all above the shoulders. Mentally this team plays – not with a chip on their shoulder, but with a MOUNTAIN on their shoulder. They dropped more 'F' bombs than the rest of the 48 team field combined. They argued over every little thing. Mooch is off the rubber…you can't test my bat…we're getting screwed because the umps are from Houston…Mooch is off the rubber…we're getting screwed because the umps are from Dallas…I'm going to quit because conference rules
say I have to wear a hat…Mooch is off the rubber. It never ended. I'm not sure how these guys get through life on a daily basis. If Rick Robertson the umpire in chief of USSSA was present at this tournament, the whole team would have been excused from the tournament with a one year suspension. Two of their coaches should have been tossed in 3 CONSECUTIVE games. The disrespect this team showed to umpires, fans, opposing teams, and the director's was unprecedented and I've been following upper level softball since 1989 and I've
seen some really ugly incidents.
At one point one of their player's bat was pulled because he shot the box on Mooch. The player actually went between innings and grabbed the bat from the backstop and put it back in his bat bag before it could be tested. If that isn't an admission of bat tampering, then I don't know what is. The director then went to the bat bag and allegedly pulled out the right bat…it failed.
In the words of one former Conference manager who was present at the tournament…"SHUT UP AND PLAY".
Front Row had a chance to put themselves on the map. Instead they failed to adjust to the umpiring and rules and IMPLODED.
Front Row likes to invade people's personal space. I guess they are "bad boy of softball" wannabes
---
4th Fence Brokers/Gametime Supply/Worth
Conf 'B' from Arkansas, 4-2 Houston Record
FBI used a nice seed and a soft spot in the bracket to win their first couple games. They were my pick to win this weekend but came up against the "hot" Front Row team in the semi-finals. FBI let a few defensive miscues lead to a 21-17 deficit. In the 6th inning they scored 6 to take the lead but Front Row had the hammer and won 24-23.
Sunday morning against Albicocco, FBI had the hammer and some homer's left but a leaping stab by Rhodney Donalson at 2B and a leaping stab of a liner by Tony Mack in the middle put them away 18-15.
FBI comes away with 4th place points. I thought they had a chance of running the table on Sunday like Albicocco did, but it wasn't meant to be.
Lineup:
CF Tim Howard
LF Gary Farrar
3B John Glidewell
Gigerich/Keene (they look like brother's)
P Perry Hensley (looks like Gig and Keen's older brother)
C Tim Bowser
SS Burton, MI McCorkle, 2B Cardenas, Pennington (I don't remember the order)
McCorkle tries to turn two
FBI 3B John Glidewell was the best player in the tournament
Brothers?
---
Tied 5th Peak Contracting/TLG
Conf 'B' from Colorado, 4-2 Houston Record
Peak played their best ever Conference event to finish tied for 5th. They knocked off two locals – Elite and Texas Takeover, before dropping a comeback bid against their nemesis FBI. In the loser's bracket Peak used a walk off homer by #12 ? to beat Dish Network and jumped out to a big early lead to hold off Rent King before dropping to Albicocco late Saturday night 36-15. A Sunday finish for Peak would have been a true accomplishment.
Win or lose, Peak "plays up" and seems to really enjoy playing softball and travelling the country together. A team like Front Row Sports could really learn something from Peak's outlook and attitude on the game of upper level softball.
Peak pitcher Steve Garcia boasts a .694 onbase percentage
---
Tied 5th Lonestar Sports
Conf '' from , -2 Houston Record
The other 5th place team was Lonestar Sports out of Houston. This is another local 'B' team with some great talent.
Lonestar was knocked to the loser's bracket by Wood Law 17-13 in the 4th round and then drank at the bar for 4 hours. Some how they returned to the field and knocked off LA Strokers and put up a 15-0 lead and eventual victory over a listless AYS to finish in 5th place. In the AYS game they hit 3 "no doubter" homer's out of Yankee Stadium in their big inning and took what wind was left out of the AYS sails.
Lonestar has a lot of "see ball, hit ball" bam bam types.

---
---
A big thanks to my sponsor's – South Texas USSSA and Greg Huchingson, Down2EarthSports.com, GameTimeSupply.com, and MojoSportsGear.com. Greg is a true ambassador of upper level softball and put together a solid Conference event.
I will be in Chicago this weekend for the next tournament.
Link to the rest of my Space City pictures
Link to the Space City Bracket/Stats
Link to the tournament bracket in Chicago, Illinois when ready
Link to the teams in the Chicago tournament (looks like 35 teams with 13 Conference teams)
Link to the USSSA Point Standings and Stats
Here are some other pics from Houston:
Former NFL and USC wide receiver Ray Butler was also a 'AA' softball player and would make a great Conference Umpire
Jackie "you gotta be able to go around" Hayes (left), Texas softball legend Sterlin Ibrom (middle), and one of the better umpires
Former Long Haul Bomber and Texas softball legend Ray Cowart. I watched "Ray Ray" play for Century Glass in the 1993 ASA 'A' Super World Series in Johnson City, Tennessee. He carried that team.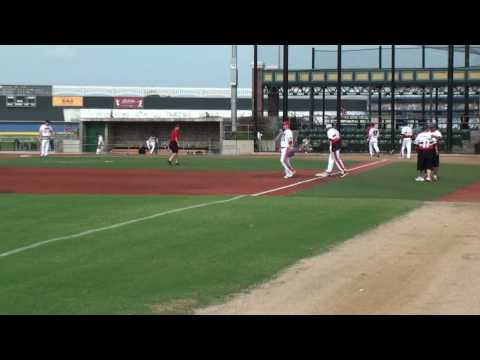 My favorite field – Fenway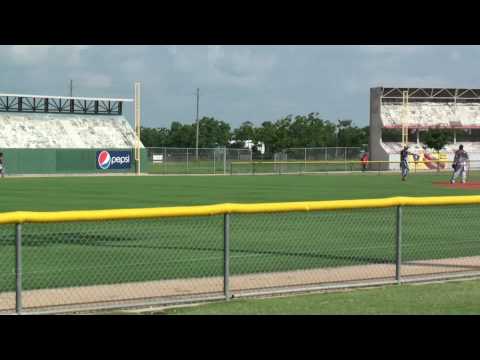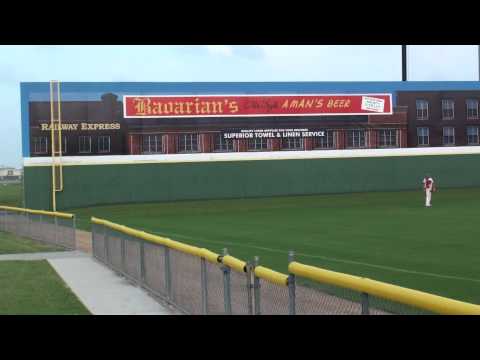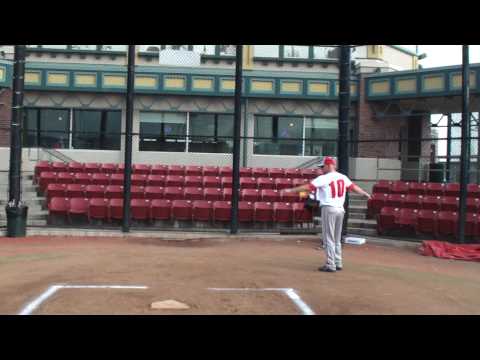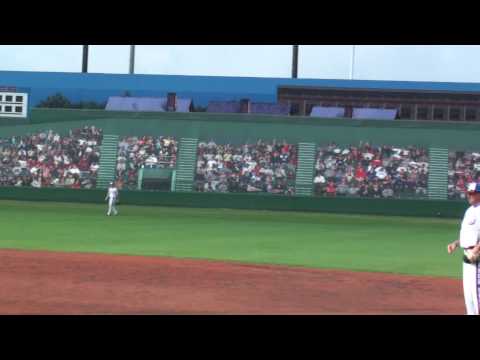 Team Chub's "Gator"? celebrates a bomb
The view from inside the air conditioned sports bar
It is impossible to take a bad picture at the Big League park. It was "hot" there.
The colorful fan graphics on some of the fields were wiped away by a recent severe storm and will be replaced soon.
LA Chargers were 2 and Q, I thought they would have a much better showing
Outfield grandstands were packed with cheering fans!
Elite is a very capable Conference 'B' team and they are looking for some sponsorship to finish the season the right way.
The park featured some nice batting cages
AYS (Are You Serious) has a nice local 'B' team. I thought they would have a shot at Albicocco but came up short.
I didn't see anyone hit the sign, but I did see a player kill a bird on the top of the wall with a homer
I'll go anywhere there are palm trees
This site uses Akismet to reduce spam. Learn how your comment data is processed.