Scott Zaciewski!
Scott Zaciewski
2014 Free Agent – Scottiegixxer17@yahoo.com
2011 Interview:
Why do you like the game of softball?
I like the game of softball because it allows myself to stay competitive, travel and meet people I wouldn't be able to without softball.
Where do you call home?
Toledo, OH
What do you do for a living?
Project Manager for a company that manufactures residential and commercial countertops.
Did you play sports in High School / College / Pro?
I played baseball in High School and College.
How did you get your start in softball and how did you get to the upper level?
I started off just playing in a work league my last year of college. From there I played on better teams around Toledo until I was asked to play with Linedrive out of Sterling Heights, MI which was my start in upper level.
What position do you play?
3rd Base
What is one defensive tip you could give an up and coming 3rd baseman in softball?
Wear a cup. If you can't field it, knock it down you typically have plenty of time to make the play with as fast as balls are coming off the bat.
What batting grip do you use?
Pretty much conventional with pinky on the knob.
What is your favorite sports team?
Red Sox
What is your favorite sport other than softball?
Freeride mountain biking and golf.
Do you have any superstitions and if so, what are they?
I have the same routine warming up on deck and getting in the box. I also never touch the foul line coming on or off the field.
What is your most memorable softball moment?
Winning the 2010 B World Series.
What is the best improvement upper level softball could make?
I think spreading out the Major players would make for a lot more competitive teams in the conference and it would help the conference grow over time.
What is your favorite non-World tournament?
I really like the atmosphere at The Smoky.
---
---
---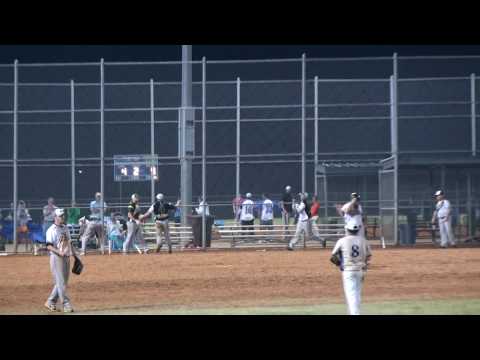 ---
---
One response to "Scott Zaciewski!"
This site uses Akismet to reduce spam. Learn how your comment data is processed.