2020 Free Agent John Robinson

John Robinson
2020 Free Agent – 443-992-3819 coachrobinson10@gmail.com
Played for LaFamiglia in 2018 and was with them for 2019 but sponsor took the year off and I decided to stay home with family.
What positions do you play and what is your best position?
I play 2nd Base, 1st Base, and Catcher.
Who is the best softball player you have ever seen play?
Brett Helmer, Rusty Bumgardner, Brian Wegman, Jeff Wallace, Andy Purcell, Jeff Hall, Bryson Baker, Greg Connell and Greg Brown who taught me everything I know about softball.
Why do you like the game of softball?
Conference usssa the competition it is very competitive and you get to meet friends and make memories that will last a lifetime.
What is your nickname in softball and how did you get it?
My nickname is "Word". I will tell you if you ask in person long story.
What is your height and weight?
5'11 255lbs
Where do you call home?
Baltimore, Maryland 25 min away from the Major Dual In Maryland
What's your favorite way to spend an off weekend?
Eating crabs, seafood and having fun with family and friends.
What do you do for a living?
I am a Resource Officer at a High School and I am also the Head Lacrosse Coach, Assistant Basketball Coach, and Strength Coach
Did you play sports in High School / College / Pro?
I played Football, Basketball, Baseball and Lacrosse in High School. I also played football at Duquesne University.
How did you get your start in softball and how did you get to the upper level?
After college I started playing in a church league and I got picked up by a local team called Baltimore Warriors they was playing class B in the state of MD, then guys started to retire year after year because of kids, age family etc then I played on some local C teams because there was no more class B teams in the state of MD we won a few states in ISA, USSSA then Rick Lilly from a class B team called me which was Angle Inn Easton asked me to come play with them in 2008 and I played in conference usssa and made all conference and we finished 2nd in the class B worlds to a very good Bud Light Easton team and I been playing upper level softball every since.
What was the most surprising difference between Conference play and non-Conference play when you made the jump?
Conference play mostly pitching and everyone plays exceptional defense and offense and hit home runs when they want to, its like a job you take the game serious while still trying to have fun. Non-Conference play is not that competitive its like recreation
Is there a player that you would compare your game to?
I played on the same team with Dal Beggs in 2013 the guy plays the game the way the game is supposed to be played you would never know if his team was up 10 or down 10. He leads by example he don't try to pat his stats he do what ever it takes to help his team win.
What would you say is your career highlight to this point? Maybe one play or game that sticks out to you in particular?
Well one career game that sticks out to me is when I played on Darkside/Tyja/Easton in 2010 and we flip flopped a good Jean Shoppe team and won the game.
What advice can you give a young player trying to break into the upper level?
Practice, Practice, Practice, Repititions, Repititions, work on all expects of the game hitting, throwing, ground balls etc when your not playing become a sponge go to the games and see what you can learn from guys that's better than you
What type of batting grip do you use and what ounce bat?
Overlap Grip. 26oz and 27oz
What do you do in the offseason to prepare for the next softball season?
I go to the gym 4 times a week. I take bp and ground balls when weather permits.
What is your favorite sports team and your favorite sport other than softball?
Baltimore Ravens and the Baltimore Orioles. Lacrosse is my favorite sport other than softball
Do you have any superstitions and if so, what are they?
I have to put on my left batting glove first then turn the straps on the batting gloves inside out then strap the Velcro
What would be your "at bat" music selection?
I put on for my city by Young Jeezy
What is the best improvement upper level softball could make?
Balancing up the major players on each team.
What is your favorite non-World tournament and why?
Sunfest Ocean City MD because its local and you get to play with your friends that you no longer can play with and have nothing but fun and good times
What is the best softball field/complex you have played at and why?
Usssa headquarters on the stadium field. I think the grounds crew do a good job with the batters box and the ball seems to carry more there
Where is the best place to eat on the road after a game?
Chick-Fil-A
Tell us something about you that most would never know about you?
I have not ate any meat in 14.5years now by choice. When on the road at softball tournaments I like to get 10 scrambled eggs for breakfast. I am very humble and loyal and once a year I go on a vegan diet for 30 days.
---
---
---
---
---
---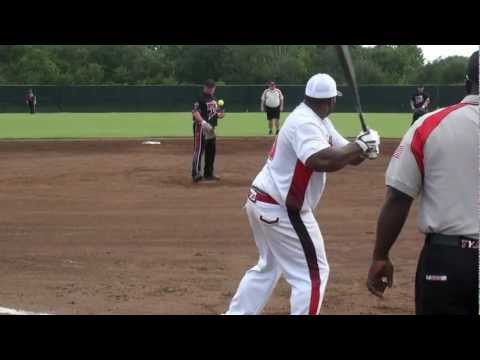 ---
---
---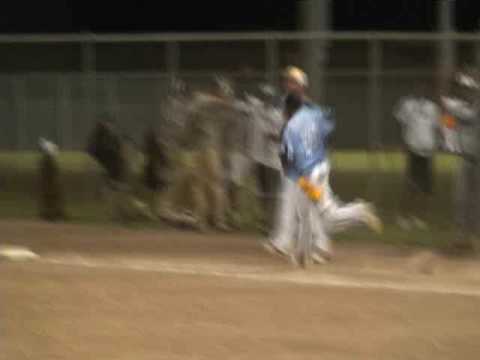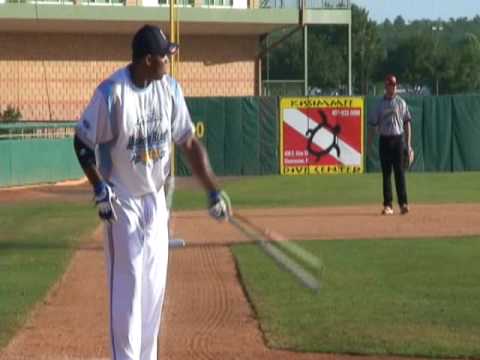 9 responses to "2020 Free Agent John Robinson"
This site uses Akismet to reduce spam. Learn how your comment data is processed.