2012 USSSA Toys 4 Tots – Palm Springs tournament report
2012 United States
Marine Corp Reserve
"Toys 4 Tots"
Palm Springs, CA
December 7-9
The Marine Corp collected a truck load of toys!
Julio Salazar of Pit Bulls bats against recent Hall of Famer Billy Messina
This years version of the famous Toys 4 Tots charity softball tournament featured the biggest and best field of teams in the open division to date! It also drew 140 teams across 5 divisions of play. 26 teams played in the open division in 5 flights on Saturday and the top 17 teams came back on Sunday to play a single elimination tournament for the championship. Hundreds (if not thousands) of toys were donated to the annual United States Marine Corps Reserve Toys 4 Tots campaign. A charity that said they are ahead of last years donations and will distribute the toys starting on December 17th to those children that are less fortunate.
The tournament was played in splendid 80 degree weather in the mountain encircled Palm Springs Big League Dreams park and surrounding fields. On Saturday most of the flight games were played at the Demuth fields and the big matchup games in each flight were played at the Fenway Park replica field at the Big League Dreams.
Pool A
Fence Brokers (Resmondo players and FBI players, roster below)
Victory (Johnny McCraw, Mike Dill, and Franck Henry among others)
Castlerock (Local C/D team?)
Team Forfeit (Victor Cordova's northern Cal team)
West Coast Miken(Local C/D?)
Pool B
Pitbulls (Granados brothers, roster below)
Senec (Kreider, Bean, Guill, Ramirez, Liriano, and half of AZM)
Famous/Premiere (Ingram, Williamson, Flood, Hansen, PJ Garcia)
Galindo /Monsta (Local C/D team?)
4 The Fallen (Crine, Zayas, Rasso, Amaya and others)
Pool C
Nordkap/Reebok (A lot of the Nordkap and Reebok players from their 2013 'A' Team)
Team Malba (Jose Cansecos team, Canseco was a no show)
Famous (Hansen, Williamson, Boldt)
So Cal Swagger (Local C/D team)
Team Major Apparel (Local C/D team)
Ski's Diner (Local C team)
Pool D
B2 Sports (Wegman, Helmer and others. Roster below)
Adiktiv (Mike Westfall, Fred Scripture, Jeff Turnbow and others)
Team OOH/MVP (Local C/D team)
W.C. Drash (Local C/D team)
Graham Sports (Local C/D team)
Coast 2 Coast (Local C/D team)
Pool E
Wounded Warriors(Chris Chaney, Rusty Bumgardner and others)
Chaos Sports (Local C/D team)
Classic Glass (Classics 2013 team building for future)
Magz Premiere (Local C/D team)
32 Cold TTB (Local C/D team)

The undefeated teams after pool play were B2 Sports/MAB, Nordkap/Suncoast Reebok, Fence Brokers/Gametimesupply/Worth, Wounded Warriors/ECA, and West Coast Drash. These teams and 12 others made it to Sundays single elimination bracket. All of the flight games used a 55 minute time limit which kept games on or near schedule.
The "play in" game in the bracket was between Pit Bulls and 4 The Fallen, with Pit Bulls breaking open a close game in a time limit shortened game. The round of 16 also used a 65 limit time limit. In the round of 16 there were some close games as Pit Bulls squeaked past West Coast Drash 31-28, Famous came from a 29-0 deficit to beat Senac 33-32! Ski's Diner knocked off West Coast Miken 26-24 on the back fields, and B2 Sports held off Adiktiv 31-29. Meanwhile FBI, Wounded Warriors, Nordkap, and Classic Glass all cruised to first round victories.
In the round of 8, the games were fairly well played but not all that close as FBI pulled away from Pit Bulls 39-29, Famous came from behind again to beat Wounded Warriors 30-23, Nordkap run ruled Ski's Diner 32-11, and B2 Sports run ruled Classic Glass 24-6.
In the semi-finals Famous jumped out to a 27-10 lead and won by forfeit over FBI when pitcher Andy Purcell was ejected for questionning balls and strikes one to many times and dropping a 4 letter word "dude" on the homeplate umpire. FBI did not have anyone on the bench to continue the game. If I were FBI I would have questioned whether or not they could have continued playing with an automatic out in Andy's batting position? After all this was a charity tournament?
In the other semi-final, B2 Sports answered Nordkap/Suncoast Reeboks early double digit lead with a 22 run 3rd inning and went on to a 40-32 victory.
In the finals, Famous went toe to toe with B2 Sports and held a significant early lead, forcing the depleted B2 Sports team to use their homers to crawl back into the game. B2 was depleted because LC Watson, Cory Large, and eventually Bryson Baker all had to leave for their flights. Then Brian Wegman hurt himself sliding in his shorts into homeplate, and suddenly the B2 outfield was Kevin Filby in left, Brett Helmer in CF, and Kyle Moyer in right…
Eventhough they had all of these players out of position, they still maintained a lead mid way through the game, until a persistant Famous/Premier team used their home run advantage to win the championship 40-32.
Famous / Premier continues the long list of upset tournament champions that we have witnessed in 2012. Here is the poll picks to win Toys. Famous was hardly even mentioned. Now that is an upset!
Congratulations to this whole team and sponsor/manager Aaron Ingram. The consistent line drive hitting and timely power of this team, paired with all of those great come from behind wins was fun to see.
The tournament used Conference rules with no floating rubber and no foul on the second strike. They did use a 12 homer limit and bring your own 44 core ball (I believe). The games were well played and featured some massive homers and a large number of great defensive plays by the left side of the defenses. Guys like Purcell at 3B, Lopez and Rulli at SS, even Julio Salazar at third made some incredible plays. The tournament also featured a "middles open" approach as many pitchers were hit. But all in all a fun event which raised money and toys by the thousands and great weather. The overall caliber of teams was a bit better than past years as well.
BEAutiful weather highlited the field weekend
There were decent sized crowds for the big games and the HR Derby!
The Marine Corp, HR Derby participants, and special guest Wounded Warrior Joey Paulk
Joey Paulk and Denny Crine
Paulk was the designated runner for Wounded Warriors

The 2012 Chaney's Tradition Team aka ECA/Wounded Warrior with over 26 years of documented Toys-4-Tots gifting and honoring servicemen and women; The charitable efforts extend beyond the event and through everyone's awareness we can assist a few Warriors like Joey. He is one of several National spokesmen for Operation Mend, WWP, and a softball enthusiast. Joey is a wood bat legend and beloved native player in Southern California. Those who have known his unique spirit have seen his enthusiasm rally fellow servicemen and women in difficult times. You could see him on CNN, Fox News, and in People Magazine. He has confronted his obstacles to embrace a new found mission and assist all Wounded and Fallen Warrior Families. He works with some of us civilian community service members, Law Enforcement, First-Responders, Wounded Warriors, and our Retired and Active Duty service members to provide hands on healing. He is a treasure to us and those he touches on his journey of inspiration and healing. Our teams servicemen include David Thompson, Ryan Thompson, Daxton Mamuyac, and Armando Delsi.
Army Specialist Joseph (Joey) Paulk is retired and living back in his hometown of Vista, California with his girlfriend and two dogs. On July 5, 2007 he was injured in Afghanistan when his tactical vehicle was hit by 3 anti-tank mines, flipping it over and igniting the fuel tank. Tragically, his team leader lost his life during the attack, and Joey was left with significant injuries. He suffered 40% burns to his body and face, smoke inhalation, paralysis of his vocal cords and complete amputation of all 10 fingers. He had to re-learn how to walk, talk, swallow, and cope without the use of his hands. Joey is a changed man after only three surgeries through Operation Mend. The costs associated with one Wounded Warrior's Operation Mend are approximately $500,000. A number of highly complex surgeries are required, and these expenses also include patient evaluations, transportation and housing for the patients and their families, care coordination, and a multitude of additional patient services, UCLA provides experts in many specialties and subspecialties necessary to make these Wounded Warriors whole again. Traditional services often fall short. Help to insure a well deserved quality of life for our combat Wounded Warriors.
Visit http://operationmend.ucla.edu/ to support this cause
Brian Wegman hits the HR Derby winning shot
Miken HR Derby winner's Brian Wegman and Isaac Gonzalez with
runner ups Jay Hill and Andy Purcell. All of the local HR hitters hit to see which 18 would get paired with 18 Major players. Then the teams went into a single elimination bracket.
Apex Bullett balls and Miken supplied the bats for the local hitters.
I think this is how the HR Derby bracket went:
| | | | | |
| --- | --- | --- | --- | --- |
| | | | | |
| Mike Dill / Jake | Mike Dill / Jake | | | |
| Neil Haglund / Henderson | | | | |
| | | Blackburn / Jimbo | | |
| | | | | |
| Isenhower / Mike R | Blackburn/Jimbo | | | |
| Blackburn / Jimbo | | | | |
| | | | Purcell / Jay Hill | |
| | | | | |
| Purcell / Jay Hill | Purcell / Jay Hill | | | |
| McCraw / Jose | | | | |
| | | Purcell / Jay Hill | | |
| | | | | |
| Bumgardner / David | Bumgardner / David | | | |
| Crine / Brandon | | | | |
| | | | | Wegman / Isaac Gonzalez |
| | | | | |
| Jr / Mike Molina | Lopez / ? | | | |
| Lopez / ? | | | | |
| | | Bryson / Cliff | | |
| | | | | |
| Bryson / Cliff | Bryson / Cliff | | | |
| Chente / Karel | | | | |
| | | | Wegman / Isaac Gonzalez | |
| | | | | |
| Cal Ford / Matt | Cal Ford / Matt | | | |
| Greinert / Chris | | | | |
| | | Wegman / Isaac Gonzalez | | |
| | | | | |
| Wegman / Isaac Gonzalez | Wegman / Isaac Gonzalez | | | |
| Bailey / Ian | | | | |
Toys tournament directors Jack, Elliot Clark, Dennis Rulli, and Ralph Nolet
All of the SoftballCenter archived games can be found here
Link to Softballcenter.com pictures of the Toys 4 Tots
---
Video Highlites brought to you by: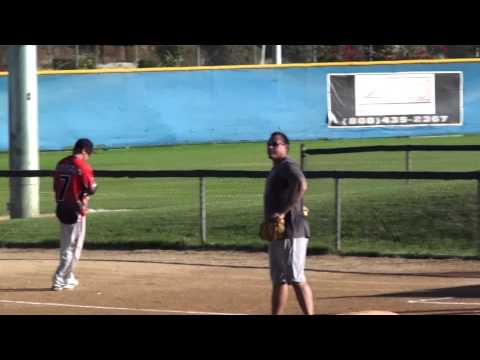 Toys 4 Tots video highlites
---
---
The "Mojo Masher" of the week is:
Famous / Premier's Isaac Gonzalez!
Gonzalez played third base for the Toys Champ Famous and put on a hitting display at the Home Run Derby!
---
---
Toys 4 Tots Tournament Awards and Final Standings:
Team
Class

Runs
Scored

Runs
Allow

Avg
Runs

Avg
Allow

Avg
Diff

Max
Runs
---
---
Team by team notes brought to you by:
---
1st Place – Famous / PremiereL;lkajsdlkgajaljnresmondo-specialty tank worthresmondo-specialty tank worth
from Santa Clarita, CA 6-1 Record
A gritty performance by an unheralded 'B' team. Famous had some conference experience at the top of the order with Chris Hansen and Clif Williamson setting the table for Sean Boldt. Then they had some great newcomers to the upper level with 3B Isaac Gonzalez who won the home run derby, CF Tyler Espland, 2B Brian Lipman and RF Greg Sanders among veterans like Smylie and Susdorf. Throw a work horse pitching performance by second year pitcher PJ Garcia and some massive come from behind victories and you have some unlikely champions.
Well deserved win and hopefully a kick off to a great 2013.
Famous / Premier
MI Chris Hansen
SS Clif Williamson
1B Sean Boldt
LF Adam Smylie
C Billy Susdorf
2B Brian Lipman
3B Isaac Gonzalez
CF Tyler Espland
P PJ Garcia
RF Greg Sanders
Aaron Ingram
Famous pitcher PJ Garcia held down some big hitters and won the close games
Famous first baseman Sean Boldt
Famous center fielder Tyler Espland
---
2nd Place – B2 Sports/MAB
from Cincinnati, OH 6-1 Record
B2 Sports almost went undefeated and was hurt by the departure of Bryson Baker, LC Watson, and Cory Large who all had to leave before or during the last game for flights home. The team had tremendous firepower top to bottom and SS Dennis Rulli made the play of the tournament on a full dive in the hole at SS on the grass and hopping to his feet quickly to make a strong throw and get the runner in the semi-finals.
Cory Large and Kevin Bazat
Dennis Rulli ran the tournament, made the most oustanding defensive play of the tournament, lead off for the runner up B2 Sports, and even pitched the championship game when LC Watson had to catch a flight!
B2 Sports/MAB
Brett Helmer
Brian Wegman
Dennis Rulli
Kevin Bazat
Kyle Moyer
Kevin Filby
Bryson Baker
LC Watson
Sammy Lopez
Corey Large
Jeff Hall
No Name Guy
Shaul Illidge
B2 Sports Kyle Moyer
Jeff Hall is known for his power but it is his consistent ball striking that makes him one of the best of all time
No Name guy for B2 Sports
---
Tied 3rd Place – Nordkap/Suncoast Reebok
from Moorpark, CA 5-1 Record
Nordkap/Suncoast Reebok had all of their players that will be with them in 2013. The team won their first 5 games and jumped out to a big lead in their semi-final contest against B2 Sports. Then B2 scored 22 runs on them in the 3rd inning and Nordkaps run was over. This team has great power, capable defense, and a couple of hard working pitchers. Look for Kap to be at the top of the 'A' division all of 2013.
Nordkap/Suncoast Reebok
Brian Zirkle
Jason Branch
Dustin Roberts
Chris Greinert
Jason Baxter
Luis Reyna
Matt Pesso
Matt Crawford
Curtiss Wilson
TJ Thompson
Cory Boothe
Scott Zaciewski
Johnny Gallegos
Lee Trotter
Bob Olson
Josh Olson
Rick Olson
Reebok's Luis Reyna and Chris Greinert
Scotty Z and Matt Crawford
Nordkap's Josh, Bob, and Rick Olson
---
Tied 3rd Place – Fence Brokers/GameTimeSupply/Worth
from Bryant, AR 5-1 Record
FBI was missing BJ Fulk, Greg Connell, and Jimmy Salas who all had family needs back home. They filled in with Scott Hubbard and Orlando Castillo who both played great on both sides of the ball. Castillo was in line for offensive player of the tournament at one point. The FBI infield was a difference maker in many of their wins, and they came from behind to beat Pit Bulls early on Sunday. The lack of bench ended up hurting them and they ran into a hot Famous team in the semi's in their bid to repeat as champs. A fun team to watch nevertheless when you mix in the younger players with the vets.
Fence Broker/Game Time Supply
Chris Walker
Jason Kendrick
Greg Connell
Howie Krause
Andy Purcell
Jimmy Salas
Jason Bridges
Scott Hubbard
Orlando Castillo
Jeremy Isenhower
Don Dedonatis Jr.
Nick Santana
Jeremy Isenhower and Nick Santana for FBI
Howie Krause and Orlando Castillo for FBI
FBI Player/Sponsor Chris Walker had some key home runs against Pit Bulls
Andy Purcell was playing a lock down third base for FBI. I think the speed of the game is just slower for him and he makes it look easy.
---
---
More pictures below
---
Hot Links section brought to you by:
I would like to thank all of my sponsors for their support, especially Chris Walker from GameTimeSupply.com and Dennis Rulli from USSSA!
Send corrections to dw@softballcenter.com
Link to Softballcenter.com pictures of the Toys 4 Tots
Link to SoftballCenter.com broadcast archive 1
(support the amateur broadcasts by paypal dale_weiser@yahoo.com or email for an address)
Link to the SoftballCenter.com Youtube channel
Link to the 2012 Tournament Reports
---
---
Some more pictures for you:
ECA/Wounded Warriors Roster – Dax Mamuyac, Robert Blackburn, Rusty, Neil Haglund, Jake Mays,
Brent Newbill, Shane Stoner, Noodle Robertson, Adam Nickolic, Max Edmonds,
Brad Reckart, Joey Paulk
Nick Robertson hits for the Wounded Warriors team
Westy and Adiktiv
ADIKTIV / PacificBanc
James Devad
Moses Herrera
Ed Lovato
Justin Lynch
Allen Samuel
Fred Scripture
Oscar Shipley
Jeff Turnbow
Mike Westfall
Olonzo Woodfin
Chris Viesca
"Big Mo"
"Softball Guy" picture of the week is between Mario Granados and Robert Sena!
Chente and the Pit Bulls came up short in one of their favorite tournaments
PITBULLS/LCP
VINCENT GRANADOS
MARIO GRANADOS JR
JULIO SALAZAR
RAFAEL ROBLEDO
AARON MARTINEZ
STEVEN LOPEZ
ROBERT SENA
DANNY LOPEZ (DLO)
JOHNNY BAILEY
CAL FORD
JOEY SANDOVAL
JUSTIN MANGINI
ED VEGA
ELI AGUILAR
The fence gets in the way of Steven Lopez's catch
SENAC
Aj Montano
Aaron Bair
Mike Tarwater
Dave Nowak
Jake Conroy
Jason Kreider
Dan Bean
Manny Liriano
Lex Ramirez
Bryce Oliveira
Westy Guill
SoftballCenters biggest out of country fan, Shaul got some cuts in for B2 Sports
4 The Fallen went 2-1 in flight play but had to play an extra game against Pit Bulls to make it into the round of 16 and came up just short
Ski's Diner knocks off West Coast Miken 26-24
Team Major Apparel
Matt Crawford look alike
"Parn" stache (reference to ex-Major great Ron Parnell)
My view of the main field with the webcast going
Toys, toys, and more toys!
Jeff "Johnny Bravo" Turnbow
Is this a bad time for an EastCoastAthletics promo?
This site uses Akismet to reduce spam. Learn how your comment data is processed.