2017 Free Agent Mike Gibbens
Mike Gibbens
2013 Interview
2017 Free Agent – Mikegibbens0915@gmail.com 801-462-6238
Why do you like the game of softball?
Enjoy going out and doing what I love and being around good friends and good people. Not to mention keeping me in shape! I played baseball growing up. I've loved every bit of it since I've started.
Who is the best softball player you have ever seen play?
Haven't been in the conference long and haven't seen much I mean there are so many that are good out there.
I'm not gonna just choose one because there are multiple but a few I'm gonna have to say "Tyson Steele" a guy I look up to who's been a friend of mine for a few years who has taught me a ton about softball dude is an animal and has an unreal swing. Dudes SICK. Also "Kevin "Flip" Filby" dude just mashes the ball very tough out. "Zirkle" by far one of the best OF I've ever seen run the outfield nothing drops out there with him out there.
"Reyna" dudes glove on the infield is unreal.
"Andy Purcell" by far best pitcher I've ever faced, fields his position like nothing makes even the hardest balls look routine.
Who is the best up and coming player in softball and why?
Tyson Steele – one of my good friends dude plays softball the way it's suppose to be played, has respect for the game and has one if the sickest swings I've ever seen, not to mention a shut down pitcher and if you put him in the field his glove is "SICK" has taught me a lot and I look up to him not only on the softball field but as a person as well.
Shannon Smith – This guy is not human, guy is a beast and has a stick with some serious power great swing that can only get better. he'll hang in with the big boys good ball player and awesome dude off and on the field.
Clif Williamson – Some young talent with a great stick and a stellar glove enjoyed playing side by side with this cat in the 6 hole. Wasn't much that got by this guy on the infield. Dude hit for power and average and also played the game the way it was suppose to be played always 110%.
What is your nickname in softball?
Gibby, Giblet, Gibbs
What is your height and weight?
5 feet 11 inches tall, a buck 80 (180lbs)
Where do you call home?
Salt Lake City, Utah
What's your favorite way to spend an off weekend?
Get little workouts in and some BP and hang out with my lady and family getting some good grub is a must!
What do you do for a living?
Tile Setter also warehouse work at Easton's Distribution Center
Did you play sports in High School / College / Pro?
Jordan High School (5A state champs 2007. ) Full ride to College of Southern Nevada and an offer to play for the Philadelphia Phillies all before I had my down fall in life in a mix up in high school.
How did you get your start in softball and how did you get to the upper level?
Started playing just league with friends and family when I was 17 started playing on an E team here in Utah moved up to D with Abra winning D worlds in 2011 knowing the right people and playing in front of the right people got me noticed and my name out there!
What was the most surprising difference between Conference play and non-Conference play when you made the jump?
The talent, the speed of the game, the umpires for sure haha! And the respect, that every guy shows for the game of softball and for themselves!
What was the best advice you were ever given?
"You can do anything you put your mind to, nobody can give you wiser advice than yourself"
What advice can you give a young player trying to break into the upper level?
Go out be yourself keep your head and play like there's no tomorrow, anything is possible. There's always someone watching.
What positions do you play and what is your best position?
SS, Middle and anywhere in OF.. And my best Position? I'd have to say Middle!
What batting grip do you use?
Standard Baseball Grip.
What ounce bat do you use?
26-27
What do you do in the offseason to prepare for the next softball season?
Gym, not to get big like most of the softball players out there lol… but to stay in shape. Batting practice and throw whenever I can!
What is your favorite sports team?
New England Patriots, Boston Red Sox and the Utah Jazz.
What is your favorite sport other than softball?
Baseball, basketball, football and Golf.
Do you have any superstitions and if so, what are they?
Always ask for verbal and flatten the box, and while in the field pants always have to be over my shoe always fixing them.
What is your most memorable softball moment?
Winning D Worlds in 2011 with "ABRA"
What would be your "at bat" music selection?
Hip Hop, or AC/DC Thunderstruck that was my song walking out to the mound in my 5A state championship game.
What is your favorite non-World tournament?
Really Enjoyed Seattle and also Vegas.
What is the best softball field you have played at and why?
I really enjoyed playing at Disney and on the stadium there. Also really like Vegas' BLD parks.
Where is the best place to eat on the road after a game?
Can't go wrong with Buffalo Wild Wings or Hooters for a nice cold beer and some wings.
What is the funniest thing you have ever seen on a softball field?
Going to have to say a pitcher that wore full on Hockey goalie gear when he knew he was going to be playing us! Haha
---
---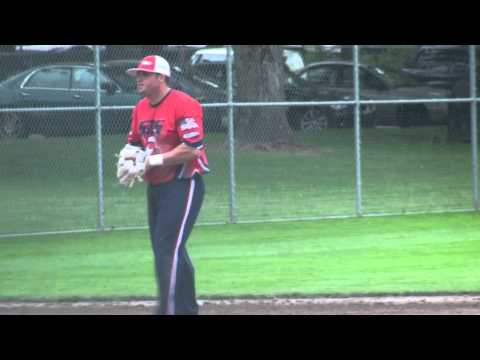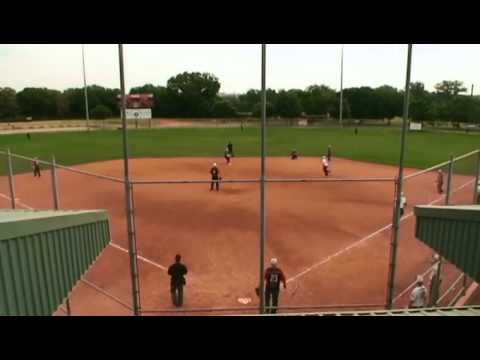 2 responses to "2017 Free Agent Mike Gibbens"