Joey Formosa
Joey Formosa
2011 Interview
Why do you like the game of softball?
I play to compete with the best that's out there. Also you can't replace the many friendships that come from it.

Who is the best softball player you have ever seen play?
I've seen a lot of good players. Too many to pick just one.
What position do you play?
I play middle infield
Where do you call home?
Northern California
What do you do for a living?
Operator engineer
Did you play sports in High School / College / Pro?
Played basketball & baseball in high school
How did you get your start in softball and how did you get to the upper level?
I started playing locally with my dad and brother. From there I jumped in with classic glass and played 4 years at the B level. Played in the major with Johnny blaze at the end of 09 and was asked to play with laser vision/ combat in 2010
What batting grip do you use? What ounce bat? What was your favorite bat of alltime?
I hang 2 fingers of the top and 2 off my bottom hand
Do you have any superstitions and if so, what are they?
I take the same approach every at bat
What is your most memorable softball moment?
Winning the super B NSA world with my dad & brother
Is slowpitch softball a sport or a game?
It's a sport. You have to put in the work to get the results
What is your favorite non-World tournament?
Dudley/ Smokey
---
---
---
---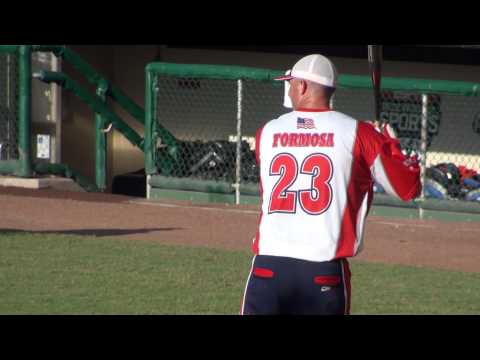 ---
---