JD Genter!
JD Genter
What positions do you play and what is your best position?
3rd and MI. My best depends on my preparation for the season.
Who is the best softball player you have ever seen play?
Well there is no way to pick just 1 or even 50!! I have seen past and present and so many players have been great!!!
Why do you like the game of softball?
For all aspects of it!! The great friendships with players, sponsors and fans are irreplaceable!! The great memories with everyone and being able to provide memories for my 2 boys are at the top!! Then of course I love to compete and WIN!! With softball you get all of this!!
Who is the best up and coming player in softball and why?
This list is long as well. Not sure who is considered in that category so I will just use last year and someone not many people heard about but has all of the tools is Kyle Pearson. I fortunately get to play with him again.
What is your nickname in softball and how did you get it?
I'm not positive if I have 1 but in joking I have heard the terms Silent Assasin and Kung Fu Panda.
What is your height and weight?
5'10". 240lbs
Where do you call home?
Jasper, TN
What's your favorite way to spend an off weekend?
I'm usually working but like to relax with my loved ones!!!
What do you do for a living?
I own a sporting goods store, a fitness center(gym), and just started a new venture with a weight management health product called Zija.
Did you play sports in High School / College / Pro?
Played baseball through college
How did you get your start in softball and how did you get to the upper level?
My dad coached and my brother played so I started playing and over time I was able to move up. I got an opportunity when a sponsor was moving up and wanted me to move up with him and it was tough cause some players didn't know me or like me cause I was young and for young players some times that breaks you! So getting the opportunity at the upper level was a little difficult but the hard part is staying!! I have been fortunate to stay because of consistency!! Play good defense and hit well doing it the right way is attractive to many teams!! Put the team first!!
Is there a player that you would compare your game to?
If I had to pick 1 player it would probably be Bryson Baker.
What would you say is your career highlight to this point? Maybe one play or game that sticks out to you in particular?
I have been fortunate to have many great experiences in the game of softball but always the best are when you win your championship!! It may be the World Series, USA game, ASA, NSA, ISA, WSL or many others but my best at this point is the most difficult and that's winning the Major!!
In your career was there a single person (player/manager/coach) who had the most significant impact on your approach to the game? Why?
It would probably have to be my Dad with everything he instilled in me as I was growing up!!
What advice can you give a young player trying to break into the upper level?
Work hard!! At all aspects of the game!! And when playing the better teams rise to the occasion!!
What type of batting grip do you use and what ounce bat?
Traditional baseball grip and swing a 27 oz
What do you do in the offseason to prepare for the next softball season?
Train as much as I can to be ready but I also prepare mentally by thinking back and seeing weaknesses from the previous year so I can improve them!!
What is your favorite sports team and your favorite sport other than softball?
Tennessee
Do you have any superstitions and if so, what are they?
Not really superstitious!! I believe in being prepared instead of luck. I may do some things the same some but it's not being superstitious cause they will change!! I try to do anything that prepares me and gives me confidence which puts the odds in my favor to succeed!!
What would be your "at bat" music selection?
Lunatic Fringe
What is the best improvement upper level softball could make?
That's hard to say!! But I wish that a better system for bat tampering could be found. I'm not sure what that is but I know I have and I'm sure I will play with guys that cheat and I have issues with that. I haven't ever tampered with my bats and it has and probably will hinder my performance compared to others but I have to live with myself and know I did it the right way!!
What is your favorite non-World tournament and why?
Smoky cause the atmosphere and it's in my back yard!!
What is the best softball field/complex you have played at and why?
Disney is definitely the best just cause of playing surface and atmosphere.
What is the funniest thing you have ever seen on a softball field?
Billy Messina as Softball Man sliding head first into home in the rain and mud at the Smoky while being rained out.
---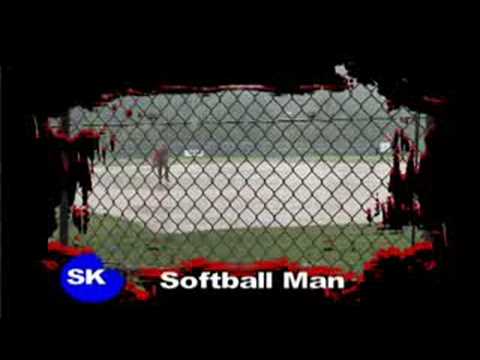 ---
---
---
---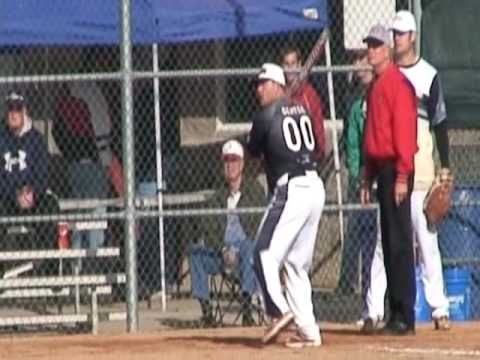 3 responses to "JD Genter!"