2017 USSSA Smoky Mountain Classic tournament preview!
49th Annual
Smoky Mountain Classic
Nationwide Conference USSSA!
July 7-9
Tournament Preview
2017 Smoky bracket and team list link
The 49th annual Smoky Mountain Classic features 26 Nationwide Conference USSSA teams and 34 teams overall. This year there are 6 'Major', 'AA, 'A', and 'B' teams in the field. The tournament, as it is every year, will be played at 6 fields spread over 4 different parks in and around the cities of Maryville and Alcoa, Tennessee. The first two rounds of the Smoky winner's bracket are always played on Friday, this year beginning at 10 AM, and teams that win their first two games on Friday will find themselves playing on the show field Saturday in the prestigious "Final 8" of the winner's bracket. Pictures of the fields, history of the tournament, live streaming schedules, team rosters, and stats are all listed in this preview page.
I have all 26 conference teams stats going into the Smoky and their team picture at the bottom of this page.
There is a home run derby on Thursday night at Sandy Springs Park.
USSSALive.com will stream the tournament. I will attempt to have cameras on F3 and F4 the entire tournament and will attempt to put cameras up on F1, F2, and F5 but if they drop the feed it will be difficult to fix them as I will have to leave the main complex and drive to the field that has the feed down. Remember if the umpires forget to give the scores then the catchers should give them so your fans at home know what the score is. Thanks!
The Chat room here at softballcenter will be up all weekend – Players should update scores in the chat room for their team after each game. 🙂 Thanks!

The Smoky Mountain Classic features unlimited homeruns and non-standard 80 foot base lengths. On Friday, the biggest crowds are at diamond #3 at Sandy Springs Park which is the "show" field.
On Saturday, park your chair in the shade at the show field and watch the top 8 teams in the country battle it out all day long in the winner's bracket! The Smoky is unlimited homers but home runs are not free and players and teams often have a problem managing the 80 foot bases and seeing their opponent hit homers and think that everyone can just blast them out. When teams get out of their game and play their opponents game it often leads to run rules and one team having a low score.
With 26 conference teams in the mix there are big points 150 + (4 x 26) = 254 to be earned and you can bet that the top teams will be there at the end of this one. Looking at the Smoky winners historically it does not look like any team ranked outside of the top 3 seeds has ever won the Smoky Mountain Classic?
2017 SoftballCenter Computer Rankings
Team Breakdown:
34 Teams Overall
26 Conference USSSA Teams
6 Major Teams
10 'AA' Teams
8 'A' Teams
2 'B' Teams
8 'C/D' Local Teams
---
Smoky Weekend Weather
---
Sheanations Picks for the week
This weekend the 49th Smoky Mountain Classic major has 26 Nationwide Conference USSSA teams in attendance but will be a mini Major World Series with all 6 major, 10 AA, 8 A, 2 B and 8 local teams playing with unlimited homeruns in beautiful Maryville, TN. The Conference USSSA points leader and #1 overall seed Smash It/Miken/Worth is the favorite to win. The other teams looking to upset the favorite are: Resmondo/O.A. Apparel/H.Auto/Special assembled to compete in unlimited homerun tournaments; Dan Smith/Menosse with the pitching of LC Watson trying to keep the hitters off balance; Newbreed/GTS/Demarini with the good fielding and timely hitting and Rack's/Sonny's/Athlon with its mix of veterans and young talent.
Smoky Predictions: The final 4 undefeated should be 2 exciting matchups: Rack's versus Resmondo and Smash It versus Thunder. I predict Resmondo to beat Rack's and the winner of Smash It/Thunder game. In the loser's bracket I predict the 5th place games to be Newbreed versus Smash It and Racks versus Xtreme. If all holds true like predicted then Smash It and Xtreme would play again this tournament for 4th place.
I predict Cookies/Terry's/Worth/Miken will be my highest finishing local team because they will fall into the loser's bracket with conference teams that can be easily upset. Baugh Ford/Adiktiv could possibly make a run through the loser's bracket because should play several local teams after losing their first game. It will be exciting tournament to watch in anticipation of which teams will get upset.
Shea's Final Picks for the Smoky Mountain Classic:
1st Resmondo/O.A. Apparel/H.Auto/Special
2nd Smash It/Miken/Worth
3rd SIS/Thunder/Miken/Worth
4th Xtreme/Miken/ASP/Athlon
5th Newbreed/GTS/Demarini
5th Racks/Sonny's/Athlon
---
This is for Viewers: Schedule for Winner's bracket and Sundays games:
Players should always look at the bracket
NOTE: TG/HDLNS is now called The Scene/HDLNS
1st Round Games
Fri 10:00 AM F3 Athletic Shop vs Garner's Gun Shop
Fri 11:00 AM F4 Walkoff Softball vs Synergy
Fri 11:15 AM F3 Nightmare MO-AA vs Bad Draw NC-A
Fri 12:15 PM F4 Racks/Sonnys WY-M vs Elliotts
Fri 12:45 PM F3 Dan Smith CA-M vs TCS
Fri 1:30 PM F4 Newbreed WA-M vs Worsham NC-B
Fri 2:15 PM F3 Smash It/Miken NY-M vs Walkoff/Synergy winner
Fri 3:00 PM F4 Classic Glass CA-AA vs Premier OH-B
Fri 3:30 PM F3 Resmondo FL-M vs winner of Athletic Shop/Garners winner
Fri 4:30 PM F4 The Scene/HDLNS OH-AA vs TDB/TMSports NC-AA
Fri 5:00 PM F1 Xtreme MN-AA vs Cornerstone KY-A
Fri 5:00 PM F2 Pure Sports SC-A vs Baugh Ford GA-A
Fri 5:00 PM F5 Precision IL-AA vs Fence Brokers AR-A
Fri 6:30 PM F1 OA Apparel IL-AA vs Primetime GA-A
Fri 6:30 PM F2 Killbombers TX-AA vs AllOut TX-A
Fri 6:30 PM F4 SIS/Thunder NY-M vs CTS
Fri 6:30 PM F5 Steel TX-A vs JBL/Tailgaters OH-AA
Fri 8:00 PM F4 Worth Astros IN-AA vs Cookies
2nd Round Games
Fri 5:00 PM F3 Nightmare or Bad Draw vs Racks or Elliotts
Fri 6:30 PM F3 Classic or Premier vs Dan Smith or TCS
Fri 8:00 PM F1 Xtreme or Cornerstone vs OA or Primetime
Fri 8:00 PM F3 Pure Sporst or Baugh vs Resmondo
Fri 8:00 PM F5 Precision or FBI vs Newbreed or Worsham
Fri 9:30 PM F3 Smash It vs The Scene or TDB
Fri 9:30 PM F4 Killbombers or AllOut vs Worth Astros or Cookies
Fri 9:30 PM F5 Steel or JBL vs SIS/Thunder or CTS
Final 8, Final 4, and Winner's Final Games
Sat 9:15 AM F3 Winner's bracket quarterfinal
Sat 10:30 AM F3 Winner's bracket quarterfinal
Sat 12:00 PM F3 Winner's bracket quarterfinal
Sat 1:30 PM F3 Winner's bracket quarterfinal
Sat 4:30 PM F3 Winner's bracket semi-final
Sat 6:00 PM F3 Winner's bracket semi-final
Sat 7:30 PM F3 Winner's bracket championship
Sun 8:00 AM F3 Loser's Semi Final
Sun 9:30 AM F3 Loser's Final
Sun 11:00 AM F3 Championship game 1
Sun 12:30 PM F3 "If" game of Championship 2
Sandy Springs Park (Fields 4 to the left & 3 to the right) (Main Complex)
702 Best Street
Maryville, TN 37803
Fences (310-310-270) and main field (305-331-355-334-313)
---
Show field, Sandy Springs #3 with distances marked
---
Everett Park (Fields 1 and 2)
702 Burchfield Street
Maryville, TN 37804
Fences (310-297-290) and (284-291-296)
---
FIELD #5 DENSO MANUFACTURING FIELD!
Denso Manufacturing (Field 5)
1720 Robert C. Jackson Drive
Maryville, TN 37801
Fences (310-310-310)
---
Springbrook Park (Field 6)
1537 Dalton Street
Alcoa, TN 3770
Fences (274-303-300)
---
Past Winners
2016 Smoky tournament report link
2015 Smoky tournament report link
2014 Smoky tournament report link
2013 Smoky tournament report link
2012 Smoky tournament report link
2011 Smoky tournament report link
---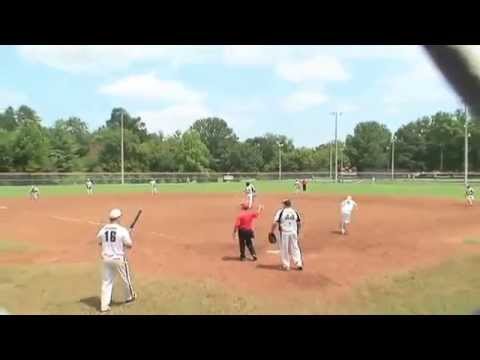 Here is the Championship game 1 from 2012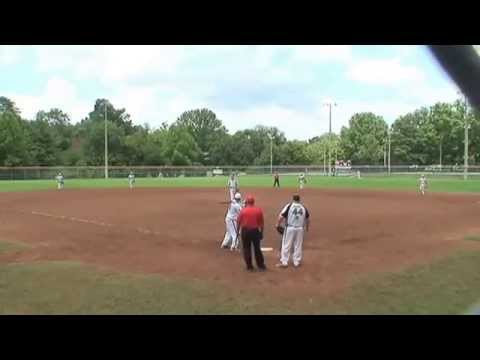 Here is the Championship game 2 from 2012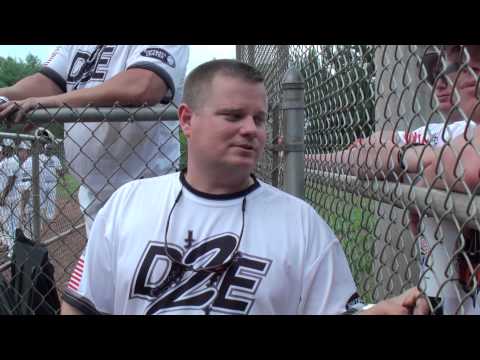 2012 video highlites
---
Historic Smoky Mountain Classic Winning Teams List:
2016 Results
1 FL-M Resmondo Specialty Tank Worth
2 IN-M Backman Louisville Slugger
3 NY-M Scene/Albicocco/Miken/Worth/Monsta
4 IN/OH-AA TG/Red's Astros/HDLNS/K&G/Worth
2015 Results
1 NY-M Smash It Sports/Compound/H Auto/Easton
2 IL-A Precision/Easton/DO
3 FL-M Resmondo Specialty Tank Worth
4 IN-M Backman/Shoppe/Louisville Slugger
2014 Results
1 FL-M Resmondo Specialty Tank Worth
2 NY-M Laservision/H Auto/JJs/Easton
3 NY-A Team Albicocco/Scene/Elite/Easton
4 AL-A Baugh Ford/Doerflinger/National Pawn/Easton
2013 Results
1 FL-M Resmondo-Specialty Tank Worth
2 NY-M Laservision/desertfalls/boombah/easton
3 TN-M Shoppe / TYJA / Louisville Slugger
4 MI-A Line Drive Sportz/SSS/Miken
2012 Results
1 FL-M Resmondo-specialty tank worth
2 NY-M Laservision/anni/supr/d2/easton
3 VA-A Team 454/Emerald/Worth
4 FL-A Demarini/dirty/3n2/atwldesigns
2011 Results
1 FL-M Resmondo-specialty tank / worth
2 WA-M GTL Cartel/DeMarini
3 TX-A Wood law/mizuno/famous/easton
4 VA-A Team 454 Emerald/Worth
2010 Results
1 FL-M Resmondosport/specialty/phonemaster
2 CA-M Dan Smith/Menosse
3 NY-A Albicocco's/the scene/worth
4 WA-A Team Combat / laser vision
2009 Results
1 FL-M Resmondo-specialty tank-worth
2 MN-M Long haul/miken/phonemasters
3 CA-M Dan smith-menosse-benfield-combat
4 FL-A T&R Stucco/Worth
2008 Results
1 FL-M Resmondo/specialty tank/worth
2 CA-M Dan Smith/menosse/benfield/combat
3 MN-M Long haul/phonemasters/miken
4 AR-A Fence brokers inc/laservision/worth
2007 Results
1 FL-M Bellcorp/belcher/tai/backman
2 FL-M Resmondo Softball
3 CA-A KME/CHANEY'S/EASTON
4 MD-A ABS/EASTON
2006 Results
1 FL-M Resmondo – KME Softball
2 VA-M Benfield/reece/shade/am las vegas
3 OH-M Specialtytank/ stucco/k&g /worth
4 FL-M Bell corp/taylor/belcher/easton
2005 Bell Corp/Backman/Taylor/Easton – Tampa, Florida
2004 Resmondo/Hague/Taylor/Sunbelt
2003 Hague / Resmondo / Taylor Brothers
2002 Dan Smith / Backman / Menosse / Easton
2001 Long Haul / Taylor Bros. / Shen Corp. / TPS
2000 Team TPS/Louisville, KY
1999 Team TPS, Louisville, Kentucky
1998 Sierra/TPS, Reno, NV
1997 Ritch's/Superior/Tri Gems/Beloli/TPS, Windsor Locks, CT
1996 Sunbelt/Easton, Centerville, GA
1995 Ritch's/Superior/TPS, Windsor Locks, CT
1994 Ritch's/Superior/TPS, Windsor Locks, CT
1993 Ritch's/Superior, Windsor Locks, CT
1992 Bell Corp, Tampa, FL.
1991 Bell Corp, Tampa, FL.
1990 Steeles Silver Bullets, Grafton, OH
1989 Superior-Apollo, Windsor Locks, CT
1988 Starpath Systems, Monticello, KY
1987 Steeles Sports, Grafton, OH
1986 Steeles Sports, Grafton, OH
1985 Elite Coatings, Gordon, GA
1984 Elite Coatings, Gordon, GA
1983 Elite Coatings, Gordon, GA
1982 York/Ken Sanders, York, PA
1981 Howards Western Steer, Denver, NC
1980 Jerry's Caterers, Miami, FL.
1979 Campbell's Carpet, Concord, CA
1978 Dave Carroll Sports, Sherrills-Ford, NC
1977 Howards Furniture, Denver, NC
1976 Howards Furniture, Denver, NC
1975 Nelson Painting, Oklahoma City, OK
1974 Howards Furniture, Denver, NC
---
Nationwide Conference USSSA teams entered
(listed by 2017 Conference point standings position)
---
#1 Smash It/Worth/Miken
---
#2 Resmondo/O.A.Apparel/H.Auto/SPTank
---

#3 Worth Astros/K&G/Klutch
---
#4 Dan Smith/Menosse
---

#5 SIS/Thunder/Miken/Worth/Louisville
---

#6 Racks/Sonny's/Athlon/Easton/Cutter
---

#7 Newbreed/GTS/Demarini
---

#9 OA Apparel/Broughton/KBI/Easton
---

#10 Xtreme/Miken/ASP/Athlon
---

#11 Precision/3rd Street/GBrand/Easton
---

#12 Nightmare/Miken
---

#13 Steel Sports/PowerhouseSportz/Miken
---

#15 Classic Glass/Easton
---

#16 Killbombers/Demarini/GS Sports
---

#17 Pure Sports/HB
---

#18 The Scene/HDLNS/BHR/Easton
---

#19 TDB/TMSports/MidWestWhite TailAdv/Miken
---

#20 Baugh Ford/Adiktiv/Worth/Miken
---

#21 AllOut/Klutch/Worth
---

#22 Premier/Easton
---

#23 JBL/Tailgaters/All In/B&E/Worth
---

#24 Bad Draw/B&B/Broughton/BAF/Worth
---

#26 Fence Brokers Inc/Worth
---

#30 Cornerstone/BuffaloWings&Rings
---

#31 Primetime/Easton
---

#32 Worsham Athletics/BF Cattle/Athlon/Miken
---
5 responses to "2017 USSSA Smoky Mountain Classic tournament preview!"