2017 USSSA Hall of Fame Classic tournament preview!
"Hall of fame Classic"
Nationwide Conference USSSA!
April 20-23
Tournament Preview
2017 USSSA Hall of Fame Dual #1 bracket link
Dual #2 bracket will be out on Tuesday
The 2017 Nationwide Conference USSSA season kicks into high gear this coming Thursday, April 20th at 8 AM Eastern time with a 36 team double elimination tournament which will end with the championship game being played on Friday night. 35 of the 36 teams are from the Nationwide Conference USSSA series and they come from 20 different states. If you are doing the math at home this tournament is worth 150 + (35 x 4) = 290 points to the winner of each event. All 6 of the Major teams and all 12 of the 'AA' teams will be there. After the first tournament ends on Friday night the second one begins bright and early Saturday morning. This is a double tournament weekend played at the Osceola County Stadium and surrounding fields that the Houston Astros use to use for spring training as well as the Fortune Road Softball Complex down the street. They will play 144 games in all and almost every game will feature a conference team vs a conference team!
On the softballcenter.com homepage we will have a chat room open during the tournament for questions and updates. The chat room page also has links to the brackets, links to the USSSALive.com livestream page and more. With the tournament being played at Osceola County Stadium and around the corner at Fortune it will be difficult to keep up with all the games until we get down to 3 fields.
The USSSA livestreams can be found at USSSALive.com They will have multiple cameras on the Stadium field and most other fields will be covered by a single stationary camera most of the weekend.
NOTE: On Friday, April 21st at 7 PM there is a boxing match at the convention center next door to the Osceola baseball fields and on Saturday April 22nd a cheerleading competition so with that many people in the area the livestreaming bandwidth on AT&T could suffer.
Games will be streamed on USSSALive.com
2017 Hall of Fame Classic Dual #1 Pickem game link
Team Breakdown:
6 Major
12 'AA'
10 'A'
8 'B'
---
Reminder that all teams need to get their team picture taken by me (DW) at some point during a day game for best results. Your cooperation is greatly appreciated.
USSSA will also be taking headshots of players for the electronic scoreboards used throughout the year.
At the managers meeting Wednesday at 6 eastern time USSSA will introduce their new live scoring app called MyBallClub. All teams are supposed to use this application starting at the Hall of Fame Classic and a demonstration of the app will be done at the managers meeting.
Stats:
– Remember that a fielders choice is scored as an out for the batter, not a single.
– Sacrifice fly's, even game winners, are scored as outs and count as a plate appearance. No exceptions.
– All outs in each game must be accounted for and visible on the scoresheets for players to be eligible for conference awards. If your team bats 6 innings, you must have 18 outs accounted for. If your team bats 7 innings you must have 21 outs accounted for.
---
Osceola County Stadium and surrounding fields OHP1-OHP5
Field Dimensions (using google earth)
Osceola County Stadium OCS 336-390-410-390-330
Osceola Field #1 OHP1 – 332-390-407-390-328
Osceola Field #2 OHP2 – 320-385-400-380-325
Osceola Field #3 OHP3 – 305-370-390-373-313
Osceola Field #4 OHP4 – 330-390-406-390-330
Osceola Field #5 OHP5 – 315-364-372-364-315
Fortune Road #1 FRAC1 – 310-325-325-325-310
Fortune Road #2 FRAC2 – 310-325-325-325-310
Fortune Road #3 FRAC3 – 310-325-325-325-310
Fortune Road #4 FRAC4 – 310-325-325-325-310
The Conference ZN Stadium will be used on the baseball fields.
Always check with the director for time and field assignments as well as rain delay information.
The fields listed Frac1, Frac2, Frac3, Frac4 on your bracket are at Fortune Road Park
---
Kissimmee Weather
---
Past Winners
2016 Dual #1 and Dual #2 winners – Backman S&S Louisville Slugger
2016 Hall of Fame Classic Tounament Report
---
2015 Dual #1 Smash It Sports/Compound Athletics
2015 Dual #2 winner Resmondo Specialty Tank Worth
---
2014 Dual #1 and #2 Winner – Laservision/H Auto/JJ's/Easton
2014 HOF tournament report link
---
2013 Dual #1 and #2 Winner – Resmondo-Specialty Tank Worth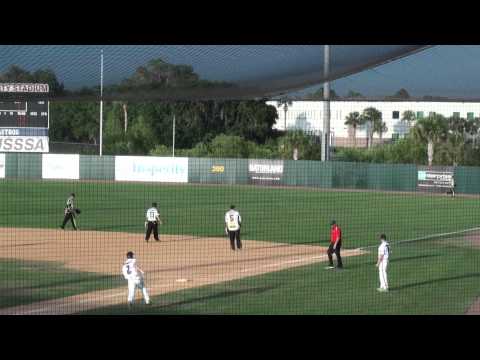 2013 Video Highlites
2013 HOF tournament report link
---
2012 Dual #1 Winner – Resmondo-Specialty Tank Worth
2012 Dual #2 Winner – Nordkap/Desert Falls/Easton
2012 HOF tournament report link
2011 HOF tournament report link
2010 HOF tournament report link
2009 HOF tournament report link
Past tournament results
2016 Results Dual #1
1 IN-M Backman S&S Louisville Slugger
2 NY-M Smash It Sports/ASP/HAuto/MrWiggles/Easton
3 IN/OH-AA TG Reds Astros/Headlines/K&G/Worth
4 WA-AA Newbreed/GTS/Beus Excavation/Dirtysportswear
2016 Results Dual #2
1 IN-M Backman S&S Louisville Slugger
2 WA-M Team Combat/Baugh Ford.com
3 VA-AA TM Sports/Mizuno
4 NY-M The Scene/Adiktiv/Monsta/Klutch
2015 Results Dual #1
1 NY-M Smash It Sports/Compound Athletics
2 WA-M Team Combat/Baugh Ford/Softball.com
3 FL-M Resmondo Specialty Tank Worth
4 MS-A CASport/Miken/Powerhouse/Scottslawn
2015 Results Dual #2
1 FL-M Resmondo Specialty Tank Worth
2 NY-M Smash It Sports/Compound Athletics
3 WY-A Team Racks Easton
4 IN-M Backman/Shoppe/Louisville Slugger
2014 Results Dual #1
1 NY-M Laservision/H Auto/JJ's/Easton
2 FL-M Resmondo-Specialty Tank/Worth
3 AL-A Baugh Ford/Doerflinger/National Pawn/Easton
4 IN-M Backman/Shoppe/Louisville Slugger
2014 Results Dual #2
1 NY-M Laservision/H Auto/JJ's/Easton
2 FL-M Resmondo-Specialty Tank/Worth
3 AL-A Baugh Ford/Doerflinger/National Pawn/Easton
4 IN-M Backman/Shoppe/Louisville Slugger
2013 Results Dual #1
1 FL-M Resmondo – Specialty Tank / Worth
2 MN-A Nordkap/Suncoast Reebok
3 NY-M Laservision/DesertFalls/Boombah/Easton
4 TN-M Shoppe / TYJA / Louisville Slugger
2013 Results Dual #2
1 FL-M Resmondo – Specialty Tank / Worth
2 IA-A GTL Doerflinger R&M/Easton
3 MN-A Nordkap/Suncoast Reebok
4 TN-M Shoppe / TYJA / Louisville Slugger
2012 Results Dual #1
1 FL-M Resmondo-specialty tank worth
2 NY-M Laservision/anni/supr/d2/easton
3 VA-A Taylormade/tm sports/mizuno
4 VA-A Team 454/Emerald/Worth

2012 Results Dual #2
1 UT-M Nordkap/desert falls/easton
2 NY-M Laservision/anni/supr/d2/easton
3 FL-A Demarini/dirty/3n2/atwldesigns
4 NY-A TYJA – Suncoast Reebok

2011 Results Dual #1
1 WA-M GTL Cartel/DeMarini
2 FL-M Resmondo-specialty tank / worth
3 WA-M Team Combat/laservision/d2e/supreme
4 IN-B MidWest Swing / Miken

2011 Results Dual #2
1 FL-M Resmondo-specialty tank / worth
2 WA-M GTL Cartel/DeMarini
3 TN-A Shoppe / team tps / d2e / elite
4 FL-A Suncoast Reebok

2010 Results Dual #1
1 CA-M Dan Smith/Menosse
2 MI-A Sinister/line drive/sss/worth/mojo
3 TX-A Wood Law/Miken
4 IL-B EWS/SHIRTS and LOGOS

2010 Results Dual #2
1 FL-M Resmondosport/specialty/phonemaster
2 GA-B LOGO EXPRESS
3 VA-A Aubrey's/taylormade/mizuno
4 IL-B EWS/SHIRTS and LOGOS

2009 Results Dual #1
1 CA-M Dan Smith-menosse-benfield-combat
2 FL-M Resmondo-specialty tank-worth
3 FL-A T&R Stucco/Worth
4 NV-A Johnny Blaze/Combat/Elite

2009 Results Dual #2
1 CA-M Dan Smith-menosse-benfield-combat
2 MN-M Long Haul/miken/phonemasters
3 FL-M Resmondo-specialty tank-worth
4 FL-B A.J.S./Easton/3N2/Dssbats

2008 Results
1 FL-M Resmondo/specialty tank/worth
2 CA-M Dan Smith/menosse/benfield/combat
3 MN-M Long Haul/phonemasters/miken
4 FL-A Suncoast/RBK

2007 Results
1 FL-M Resmondo Softball
2 WA-M Team combat/benfield/dalsanders
3 FL-M Bellcorp/belcher/tai/backman
4 GA-A Aubrey's/elite sports/phone masters

2006 Results
1 FL-M Bell Corp/taylor/belcher/easton
2 VA-M Benfield/reece/shade/am las vegas
3 GA-A Aubrey's/MIT/Worth
4 TN-A Jean Shoppe/team mayhem/worth