2016 USSSA Seattle Combat Dual tournament preview!
"Combat Dual Major"
Nationwide Conference USSSA!
June 9-12
Tournament Preview
2016 Seattle Dual #1 bracket link
2016 Seattle Dual #2 bracket link
2016 Women's Major bracket link
The Seattle "Dual" Major will start on Thursday night at 4:30 PM Pacific time with all 24 teams playing as many as 3 games Thursday. The first tournament continues all day Friday with the championship game set for 7:30 PM. The second dual tournament actually starts while the first one is finishing on Friday night and continues all day on Saturday with the championship set for Sunday at 11 AM. There is also a Women's Major.
This tournament is played in Kent, Washington and the weather looks like it will be cool and rainy which means high scores and late nights.
---
---
Field Dimensions in Seattle
Fields are 300 to 305 feet
---
Weekend Weather
---
2015 Winner of Dual #1 and Dual #2 was Team Combat/Baugh Ford/Softball.com
2014 Winner of Dual #1 and Dual #2 was Laservision/H Auto/JJ's/Easton
2013 Winner of Dual #1 was – 4 The Fallen/Miken
2013 Winner of Dual #2 was – Team Combat
2012 Winner of Dual #1 was – Nordkap/Desert Falls/Easton
2012 Winner of Dual #2 was – Team Combat/Pacific Headwear
2012 Seattle tournament report link
2011 Seattle tournament report link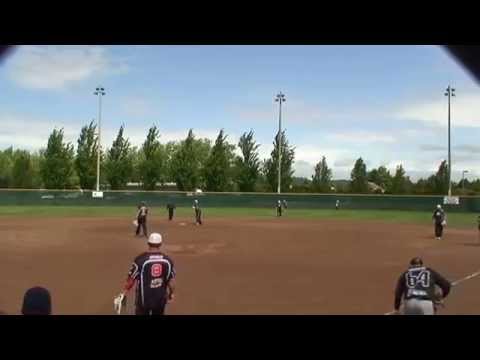 2012 Championship #1 Nordkap vs WCD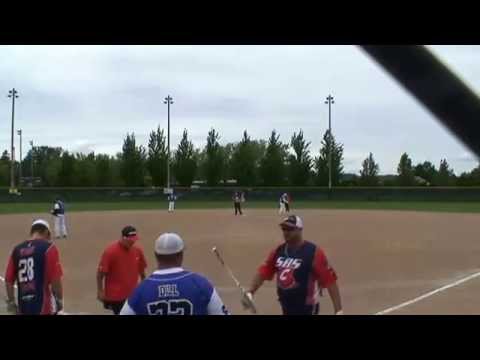 2012 Championship #2 Combat vs SBS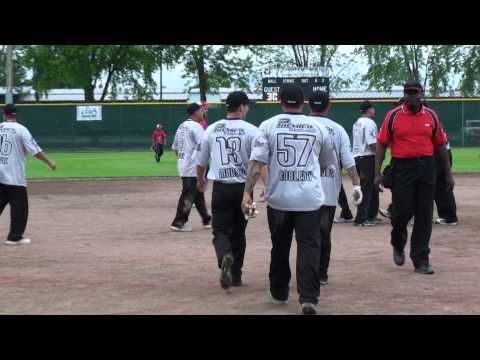 Past tournament results
2015 Results Dual #1
1 WA-M Team Combat/Baugh Ford/Softball.com
2 CA-B OC Swats Doerflinger/Miken/LCP
3 WA-B Newbreed/All American Athletics/Demarini
4 CA-B Classic Glass/Easton
2015 Results Dual #2
1 WA-M Team Combat/Baugh Ford/Softball.com
2 WA-A Combat/Northwest Athletics
3 CA-B Classic Glass/Easton
4 WA-C Upper Deck
2014 Results Dual #1
1 NY-M Laservision/H Auto/JJ's/Easton
2 WA-M Team Combat/Softball.com
3 WY-B Sonny's
4 CA-B OC Swats/Miken/Premier Athletics
2014 Results Dual #2
1 NY-M Laservision/H Auto/JJ's/Easton
2 WA-M Team Combat/Softball.com
3 WY-B Sonny's
4 AZ-M 4 The Fallen/Miken/EVO9X
2013 Results Dual #1
1 AZ-A 4 The Fallen/Miken
2 WY-A Sonnys
3 CA-B Famous/Premier/Easton
4 WA-M Team Combat/LBG/Derby Boys
2013 Results Dual #2
1 WA-M Team Combat/LBG/Derby Boys
2 AZ-A 4 The Fallen/Miken
3 CA-B OC Swats/LCP
4 MN-B Xtreme/Miken
2012 Results Dual #1
1 UT-M Nordkap/desert falls/easton
2 CA-A West coast doerflinger – easton
3 WA-C Monster energy/team combat
4 WA-M Team combat/pacific headwear
2012 Results Dual #2
1 WA-M Team combat/pacific headwear
2 CA-B SBS/CSC/Combat
3 WY-A Sonny's / louisville slugger
4 UT-M Nordkap/desert falls/easton
2011 Results Dual #1
1 WY-A Sonny's/desert falls/elite
2 WA-B Doerflinger/tsc/pro-coat/combatberth
3 WA-M Team combat/laservision/d2e/supreme
4 WA-B KTI/Cartel/DeMariniQualified
2011 Results Dual #2
1 WA-M Team combat/laservision/d2e/supreme
2 WY-A Sonny's/desert falls/elite
3 WA-B Doerflinger/tsc/pro-coat/combat
4 WA-C A-1 light truck parts/portland
2010 Results Dual #1
1 CA-M Dan Smith/Menosse
2 WA-B KTI/Cartel DeMariniQualified berth
3 UT-B Desert Falls/Elite/Miken
4 WA-A Team combat / laser vision
2010 Results Dual #2
1 CA-M Dan Smith/Menosse
2 WA-A GTL CARTEL/WORTH
3 WA-A Northwest combat/ cj financial
4 WA-A Team combat / laser vision
2009 Results Dual #1
1 CA-M Dan smith-menosse-benfield-combat
2 CA-A Classic glass/easton/dss bats
3 MN-B Showcase/all american restoration/wQualified berth
4 WA-B Northwest combat / trojansberth
2009 Results Dual #2
1 CA-M Dan smith-menosse-benfield-combat
2 WA-A GTL cartel/stucco/worth/elite
3 CA-B WCS / LCVberth
4 WA-B Northwest combat / trojansberth
2008 Results
1 CA-M Dan smith/menosse/benfield/combat
2 CA-B CLASSIC GLASS/EASTON/DSSberth
3 CA-B WCS/LCVberth
4 WI-A Combat usa/elite/pytch blakk
2007 Results
1 ID-B C-town/americanfund./redrock/easton
2 CA-B WCS/LCV
3 OR-B Haras/Casa Group/Worth
4 WA-A GTL/COMBAT
2006 Results
1 WA-M Team Combat
2 CA-A K&C/TAI/ELITE/G23/EASTON
3 CO-B EAS/Pollards/Easton
4 CA-A KME/chaney's/body glove/pb/easton