2016 USSSA Busch Classic – Arkansas Major tournament preview!
37th Annual
"Busch Softball Classic"
Nationwide Conference USSSA!
July 3-5
Tournament Preview
37th Annual Busch Softball Classic Bracket Links:
This July 4th weekend can only mean one thing, the 37th Annual Busch Classic in Little Rock, Arkansas! The tournament features 26 teams with the favorites being the 6 Nationwide Conference teams Vivid, All Out, Nightmare, Steel, Olmito Heat, and Slayer. Some of the better non-conference teams like Midwest Swing, Arkansas Mayhem, HGC, and Seminoles could pull some big upsets. The tournament normally is very hot and the Arkansas group of Conference umpires do a nice job. The tournament starts on Friday and they usually have a nice home run derby and the Arkansas Hall of Fame ceremony. The sweat tea will be flowing and the action on the main fields should be on USSSALive.com as I am sending 3 ipod cameras to them!
Link to the Busch/Pepsi tournament website
Vivid is the favorite. The heat will be a factor and the fences are around 300 feet. I will go with Vivid to win. They have some of the FBI players that have won this tournament in the past. I think Nightmare will be second and Steel 3rd although Steel could definitely run through a lot of teams in the loser's bracket.
A note from the Directors:
2016 Busch Softball Classic
The 2016 Busch Softball Classic will be held on July 1-3, 2016.
It has become a lasting testament to the wonderful sport of softball. The Busch Softball Classic is about to start its 37th year.
Founded in 1979 as a fundraiser for a class A team from Arkansas, the Classic had humble beginnings with 32 teams. Now over 2,700 teams from 39 states have participated and the tournament has grown into a softball showcase of fiercely competitive men's & women's teams of all classifications from all over the USA! Some of the greatest players, coaches, & sponsors ever known have been a part of this event.
Our formula for success has been organization, quality umpires, beautiful fields, lots of prizes, and top flight competition. We are proud to be celebrating 37 years of the Busch Softball Classic! As an exciting addition for our 37th year, we are also proud to announce the Wounded Warrior Softball Team will be participating.
Team Breakdown (Team List)
26 Teams Overall
6 Conference USSSA Teams
1 'AA' Teams 2 'A' Teams
5 'B' Teams 17 'C' Teams and 1 'D' Teams
Weekend Weather
---
Past Winners
2015 Winner – Fence Brokers Inc/Buzini/Worth
2014 Winner – B&B Drywall/Easton
2013 Winner – Fence Brokers Inc/Hubs Pub/GTS/Worth
2012 Winner – The Scene
2014 Arkansas tournament report link
2012 Arkansas tournament report link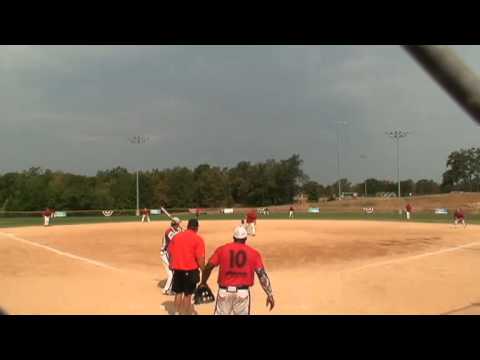 Here is the first part of the championship game from 2012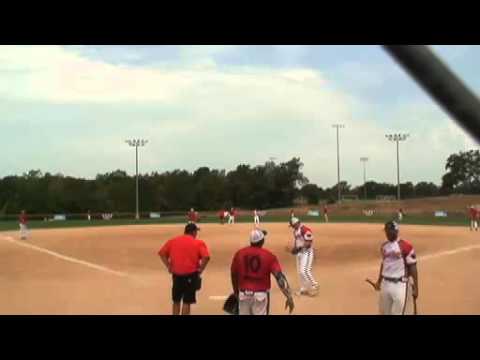 Here is second part of the championship game from 2012
Past tournament results
2015 Results

1 AR – Fence Brokers Inc/Buzini/Worth 5-0

2 TX – Steel 4-2

3 MS – HGC/BWW 4-2

4 AR – Bear Hollow Ranch/CL/Buzini/Easton
2014 Results
1 MO-B B&B Drywall/Easton
2 TX-B ASPNation/Dynasty/Reset/Easton
3 AR-C Aftershock
4 MS-C Pro Gutter
2012 Results
1 NY-B The Scene
2 MS-B Buzinisports.com/bww/worth
3 MO-C NIGHTMARE/MIKEN
4 TX-C Miken mafia / aspnation.com
2011 Results
1 AR-B Fence brokers/gametime supply/worth
2 TX-B Texas Miken Softball Club
3 NE-B T's 13/Easton frozen
4 MS-B Bingo long's sports center/worth
2010 Results
1 AR-B Fence brokers/gametime supply/worth
2 MO-B Hub's Pub
3 IA-B Pipac/TCP/Easton
4 TX-A Wood Law/Miken
2009 Results
1 AR-B Fence brokers/illustrated sportsweaR
2 TX-A Wood Law/Combat
3 FL-A T&R Stucco/Worth
4 MS-B Sports center/bingo long/worth
2008 Results
1 AR-B 365 Fitness / Easton
2 FL-A Suncoast/RBK
3 AR-A Fence brokers inc/laservision/worth
4 AR-B Ill. sportswear/bonecrushers/mizuno
2007 Results
1 FL-M Resmondo Softball
2 TN-A JEAN SHOPPE / WORTH
3 FL-M bellcorp/belcher/tai/backman
4 AR-A wood law/quick roofing/worth
2006 Results
1 FL-M Bell corp/taylor/belcher/easton
1 FL-M Resmondo – KME Softball
3 OH-M Specialtytank/ stucco/k&g /worth
4 TN-A Jean shoppe/team mayhem/worth
One response to "2016 USSSA Busch Classic – Arkansas Major tournament preview!"