2016 Smoky Mountain Classic tournament preview!
48th Annual
Smoky Mountain Classic
Nationwide Conference USSSA!
July 8-10
Tournament Preview
The 48th annual Smoky Mountain Classic features 30 Nationwide Conference USSSA teams and 34 teams overall. This year there are 5 'Major', 12 'AA, 8 'A', and 5 'B' teams in the field. The tournament, as it is every year, will be played at 6 fields spread over 4 different parks in and around the cities of Maryville and Alcoa, Tennessee. The first two rounds of the Smoky winner's bracket are always played on Friday, this year beginning at 10 AM, and teams that win their first two games on Friday will find themselves playing on the show field Saturday in the prestigious "Final 8" of the winner's bracket. Pictures of the fields, history of the tournament, live streaming schedules, team rosters, and stats are all listed in this preview page.
There is a home run derby on Thursday night at Sandy Springs Park where the locals hit at 5:30 PM Eastern time and the winner of that hits with the Conference players at 7 PM. The Conference players are by invite.
USSSALive.com will stream the tournament. I will attempt to have cameras on F3 and F4 the entire tournament and will attempt to put cameras up on F1, F2, and F5 but if they drop the feed it will be difficult to fix them as I will have to leave the main complex and drive to the field that has the feed down.
The Chat room here at softballcenter will be up all weekend – Players should update scores in the chat room for their team after each game. 🙂 Thanks!

The Smoky Mountain Classic features unlimited homeruns and non-standard 80 foot base lengths. On Friday, the biggest crowds are at diamond #3 at Sandy Springs Park which is the "show" field.
On Saturday, park your chair in the shade at the show field and watch the top 8 teams in the country battle it out all day long in the winner's bracket!
With 30 conference teams in the mix, there are big points to be earned and you can bet that the top teams will be there at the end of this one. Looking at the Smoky winners historically it does not look like any team ranked outside of the top 3 seeds has ever won the Smoky Mountain Classic? Although a non-major team Precision last year did finish an impressive 2nd.
---
Smoky Weekend Weather
---
Picks for the week
The 48th Smoky Mountain Classic has a new favorite or at least a team that is a 50/50 pick to win the event. And that is Backman/Louisville Slugger who is #1 in the Nationwide Conference USSSA points standings and has won each of the first two tournaments played on baseball fields (Hall of Fame Classic and Columbus Major). So I am going with Backman to win. Resmondo is playing well and is healthy enough to also win this tournament for sure. I think everyone else is playing for 3rd and 4th with Smash It Sports still banged up with Wegman out and struggling to find the right mix offensively and defensively and that opens the door for Scene who just picked up Brungardt, and Racks who continue to play the Major teams well.
Final Prediction:
1. Backman
2. Resmondo
3. Scene
4. Racks
---
This is for Viewers: Schedule for Winner's bracket and Sundays games:
Players should always look at the bracket
1st Round Games
Fri 10:00 AM F3 [TN] SOLWAY vs [TN] GARNER'S GUN SHOP
Fri 11:00 AM F4 [TN] JEFF GORDON BONDING vs [TN] JG MULLINS/DEAD END BBQ
Fri 11:15 AM F3 [IL] PRECISION vs [DC] SEMPER/DEMARINI
Fri 12:15 PM F4 [OH] TG/RED'S ASTROS vs [TX] STEEL ATHLETICS
Fri 12:45 PM F3 [NY] SMASH IT SPORT vs [PA] ALL IN/PSB/WIGGLES
Fri 1:30 PM F4 [TX] VIVID/WORTH vs [NC] BAD DRAW/BROUGHTON
Fri 2:15 PM F3 [FL] RESMONDO vs Winner of SOLWAY and GARNERS
Fri 3:00 PM F4 [WY] TEAM RACKS/MIKEN vs [MI] REBEL SPORTS/HANGRITE
Fri 3:30 PM F3 [IN] BACKMAN vs Winner of JEFF GORDON and JG
Fri 4:30 PM F4 [CA] OC SWATS DOERFLINGER vs [MO] NIGHTMARE/MIKEN
Fri 5:00 PM F1 [WA] NEWBREED/GTS/BEUS vs [OH] JBL/TAILGATERS/B&E
Fri 5:00 PM F2 [MN] EUROTECH-ELITE vs [TX] ALLOUT/POWERHOUSESPORTS
Fri 5:00 PM F5 [TX] BHR/COPPERMINE vs [FL] TEAM ADIKTIV/ENERGY SOLUTIONS
Fri 6:30 PM F1 [OH] 3RD STREET/SLUGGER vs [GA] PRIMETIME/EASTON
Fri 6:30 PM F2 [MI] LINE DRIVE SPORTZ vs [NC] TM SPORTS/MIZUNO
Fri 6:30 PM F4 [WA] TEAM COMBAT vs [FL] SHIRT DOCTORS
Fri 6:30 PM F5 [MN] XTREME/MIKEN vs [KY] BUFFALO WINGS AND RINGS
Fri 8:00 PM F4 [NY] SCENE/ALBICOCCO vs [IN] STL/MIZUNO/SPORTSMANSHOP
2nd Round Games
Fri 5:00 PM F3 Precision or Semper vs TG/Red's or Steel
Fri 6:30 PM F3 Vivid or Bad Draw vs Smash It or All In
Fri 8:00 PM F1 Newbreed or JBL vs 3rd Street or Primetime
Fri 8:00 PM F3 Backman vs OC Swats or Nightmare
Fri 8:00 PM F5 BHR or Adiktiv vs Racks or Rebel
Fri 9:30 PM F3 Eurotech or AllOut vs Resmondo
Fri 9:30 PM F4 Line Drive or TM Sports vs Scene or STL
Fri 9:30 PM F5 Xtreme or Buffalo vs Team Combat or Shirt Doctors
Final 8, Final 4, and Winner's Final Games
Sat 9:15 AM F3 Winner's bracket quarterfinal
Sat 10:30 AM F3 Winner's bracket quarterfinal
Sat 12:00 PM F3 Winner's bracket quarterfinal
Sat 1:30 PM F3 Winner's bracket quarterfinal
Sat 4:30 PM F3 Winner's bracket semi-final
Sat 6:00 PM F3 Winner's bracket semi-final
Sat 7:30 PM F3 Winner's bracket championship
Sun 8:00 AM F3 Loser's Semi Final
Sun 9:30 AM F3 Loser's Final
Sun 11:00 AM F3 Championship game 1
Sun 12:30 PM F3 "If" game of Championship 2
Sandy Springs Park (Fields 4 to the left & 3 to the right) (Main Complex)
702 Best Street
Maryville, TN 37803
Fences (310-310-270) and main field (305-331-355-334-313)
---
Show field, Sandy Springs #3 with distances marked
---
Everett Park (Fields 1 and 2)
702 Burchfield Street
Maryville, TN 37804
Fences (310-297-290) and (284-291-296)
---
FIELD #5 DENSO MANUFACTURING FIELD!
Denso Manufacturing (Field 5)
1720 Robert C. Jackson Drive
Maryville, TN 37801
Fences (310-310-310)
---
Springbrook Park (Field 6)
1537 Dalton Street
Alcoa, TN 3770
Fences (274-303-300)
---
Past Winners
2015 Smoky tournament report link
2014 Smoky tournament report link
2013 Smoky tournament report link
2012 Smoky tournament report link
2011 Smoky tournament report link
---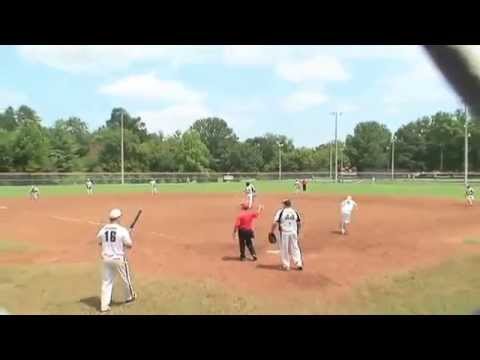 Here is the Championship game 1 from 2012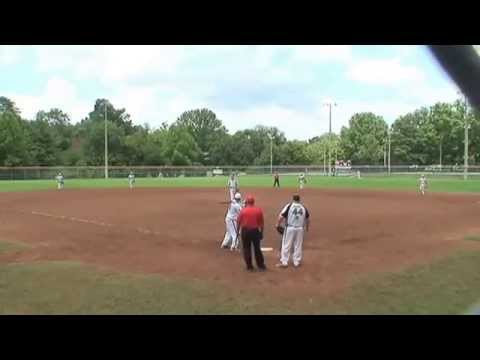 Here is the Championship game 2 from 2012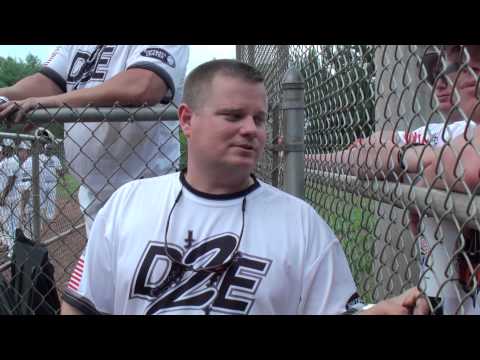 2012 video highlites
---
Historic Smoky Mountain Classic Winning Teams List:
2015 Results
1 NY-M Smash It Sports/Compound/H Auto/Easton
2 IL-A Precision/Easton/DO
3 FL-M Resmondo Specialty Tank Worth
4 IN-M Backman/Shoppe/Louisville Slugger
2014 Results
1 FL-M Resmondo Specialty Tank Worth
2 NY-M Laservision/H Auto/JJs/Easton
3 NY-A Team Albicocco/Scene/Elite/Easton
4 AL-A Baugh Ford/Doerflinger/National Pawn/Easton
2013 Results
1 FL-M Resmondo-Specialty Tank Worth
2 NY-M Laservision/desertfalls/boombah/easton
3 TN-M Shoppe / TYJA / Louisville Slugger
4 MI-A Line Drive Sportz/SSS/Miken
2012 Results
1 FL-M Resmondo-specialty tank worth
2 NY-M Laservision/anni/supr/d2/easton
3 VA-A Team 454/Emerald/Worth
4 FL-A Demarini/dirty/3n2/atwldesigns
2011 Results
1 FL-M Resmondo-specialty tank / worth
2 WA-M GTL Cartel/DeMarini
3 TX-A Wood law/mizuno/famous/easton
4 VA-A Team 454 Emerald/Worth
2010 Results
1 FL-M Resmondosport/specialty/phonemaster
2 CA-M Dan Smith/Menosse
3 NY-A Albicocco's/the scene/worth
4 WA-A Team Combat / laser vision
2009 Results
1 FL-M Resmondo-specialty tank-worth
2 MN-M Long haul/miken/phonemasters
3 CA-M Dan smith-menosse-benfield-combat
4 FL-A T&R Stucco/Worth
2008 Results
1 FL-M Resmondo/specialty tank/worth
2 CA-M Dan Smith/menosse/benfield/combat
3 MN-M Long haul/phonemasters/miken
4 AR-A Fence brokers inc/laservision/worth
2007 Results
1 FL-M Bellcorp/belcher/tai/backman
2 FL-M Resmondo Softball
3 CA-A KME/CHANEY'S/EASTON
4 MD-A ABS/EASTON
2006 Results
1 FL-M Resmondo – KME Softball
2 VA-M Benfield/reece/shade/am las vegas
3 OH-M Specialtytank/ stucco/k&g /worth
4 FL-M Bell corp/taylor/belcher/easton
2005 Bell Corp/Backman/Taylor/Easton – Tampa, Florida
2004 Resmondo/Hague/Taylor/Sunbelt
2003 Hague / Resmondo / Taylor Brothers
2002 Dan Smith / Backman / Menosse / Easton
2001 Long Haul / Taylor Bros. / Shen Corp. / TPS
2000 Team TPS/Louisville, KY
1999 Team TPS, Louisville, Kentucky
1998 Sierra/TPS, Reno, NV
1997 Ritch's/Superior/Tri Gems/Beloli/TPS, Windsor Locks, CT
1996 Sunbelt/Easton, Centerville, GA
1995 Ritch's/Superior/TPS, Windsor Locks, CT
1994 Ritch's/Superior/TPS, Windsor Locks, CT
1993 Ritch's/Superior, Windsor Locks, CT
1992 Bell Corp, Tampa, FL.
1991 Bell Corp, Tampa, FL.
1990 Steeles Silver Bullets, Grafton, OH
1989 Superior-Apollo, Windsor Locks, CT
1988 Starpath Systems, Monticello, KY
1987 Steeles Sports, Grafton, OH
1986 Steeles Sports, Grafton, OH
1985 Elite Coatings, Gordon, GA
1984 Elite Coatings, Gordon, GA
1983 Elite Coatings, Gordon, GA
1982 York/Ken Sanders, York, PA
1981 Howards Western Steer, Denver, NC
1980 Jerry's Caterers, Miami, FL.
1979 Campbell's Carpet, Concord, CA
1978 Dave Carroll Sports, Sherrills-Ford, NC
1977 Howards Furniture, Denver, NC
1976 Howards Furniture, Denver, NC
1975 Nelson Painting, Oklahoma City, OK
1974 Howards Furniture, Denver, NC
---
Nationwide Conference USSSA teams entered
(listed by Conference point standings position)
---
#1 Backman Louisville Slugger (IN-M)
---
#2 Resmondo Specialty Tank Worth (FL-M)
---

#3 Scene/Albicocco/Worth/Miken/Monsta (NY-M)
---
#4 Smash It Sports/ASP/H Auto/Mr.Wiggles/Easton (NY-M)
---

#5 Team Combat/BaughFord.com (WA-M)
---

#6 TG/Red's Astros/Headlines/K&G/Worth (IN/OH-AA)
| | | | | | | | | | | | | | | | | | | | | | |
| --- | --- | --- | --- | --- | --- | --- | --- | --- | --- | --- | --- | --- | --- | --- | --- | --- | --- | --- | --- | --- | --- |
| Rank | Name | G | GS | OB-PA | AB | R | H | RBI | 2B | 3B | HR | BB | K | Sac | SH | GiDP | IBB | HRo | ROE | AVG | OBA |
| 1 | Vince Leslie | 3 | 0 | 2-2 | 2 | 2 | 2 | 1 | 0 | 0 | 0 | 0 | 0 | 0 | 0 | 0 | 0 | 0 | 0 | 1.000 | 1.000 |
| 2 | Cory Boothe | 35 | 0 | 126-164 | 145 | 114 | 107 | 149 | 14 | 1 | 50 | 19 | 0 | 0 | 0 | 0 | 0 | 0 | 0 | 0.738 | 0.768 |
| 3 | Steve Edwards | 37 | 0 | 132-179 | 156 | 111 | 109 | 110 | 17 | 4 | 34 | 23 | 0 | 0 | 0 | 0 | 0 | 0 | 0 | 0.699 | 0.737 |
| 4 | Ryan Disbennett | 28 | 0 | 105-143 | 137 | 80 | 99 | 98 | 23 | 9 | 23 | 6 | 0 | 0 | 0 | 0 | 0 | 0 | 0 | 0.723 | 0.734 |
| 5 | Jon Jamison | 36 | 0 | 119-163 | 142 | 87 | 98 | 90 | 16 | 1 | 31 | 21 | 0 | 0 | 0 | 0 | 0 | 0 | 0 | 0.690 | 0.730 |
| 6 | Chad Mullins | 34 | 0 | 115-158 | 133 | 94 | 90 | 84 | 11 | 2 | 24 | 25 | 0 | 0 | 0 | 0 | 0 | 0 | 0 | 0.677 | 0.728 |
| 7 | Robert Roop | 29 | 0 | 80-113 | 98 | 53 | 65 | 56 | 7 | 2 | 15 | 15 | 0 | 0 | 0 | 0 | 0 | 0 | 0 | 0.663 | 0.708 |
| 8 | Brandon BELLAMY | 28 | 0 | 73-105 | 96 | 56 | 64 | 42 | 13 | 8 | 10 | 9 | 0 | 0 | 0 | 0 | 0 | 0 | 0 | 0.667 | 0.695 |
| 9 | Troy Krider | 36 | 0 | 98-145 | 129 | 80 | 82 | 80 | 24 | 1 | 20 | 16 | 0 | 0 | 0 | 0 | 0 | 0 | 0 | 0.636 | 0.676 |
| 10 | Jimmy Carter | 24 | 0 | 69-103 | 88 | 58 | 54 | 51 | 7 | 3 | 16 | 15 | 0 | 0 | 0 | 0 | 0 | 0 | 0 | 0.614 | 0.670 |
| 11 | Ben Cosgrove | 27 | 0 | 53-80 | 73 | 45 | 46 | 44 | 12 | 0 | 10 | 7 | 0 | 0 | 0 | 0 | 0 | 0 | 0 | 0.630 | 0.663 |
| 12 | Travis Dale | 36 | 0 | 99-150 | 145 | 77 | 94 | 87 | 27 | 2 | 27 | 5 | 0 | 0 | 0 | 0 | 0 | 0 | 0 | 0.648 | 0.660 |
| 13 | Rocky Staton | 96 | 0 | 84-133 | 120 | 67 | 71 | 45 | 18 | 3 | 7 | 13 | 0 | 0 | 0 | 0 | 0 | 0 | 0 | 0.592 | 0.632 |
| 14 | Ryan Noe | 31 | 0 | 64-110 | 102 | 56 | 56 | 62 | 9 | 1 | 24 | 8 | 0 | 0 | 0 | 0 | 0 | 0 | 0 | 0.549 | 0.582 |
| 15 | Ryan Curl | 29 | 0 | 38-78 | 77 | 34 | 37 | 32 | 8 | 1 | 8 | 1 | 0 | 0 | 0 | 0 | 0 | 0 | 0 | 0.481 | 0.487 |
| 16 | Brandon Jonas | 22 | 0 | 31-66 | 62 | 25 | 27 | 12 | 6 | 0 | 1 | 4 | 0 | 0 | 0 | 0 | 0 | 0 | 0 | 0.435 | 0.470 |
| 17 | John DeJarnette | 1 | 0 | 0-1 | 1 | 0 | 0 | 0 | 0 | 0 | 0 | 0 | 0 | 0 | 0 | 0 | 0 | 0 | 0 | 0.000 | 0.000 |
---

#7 Team Racks/Miken/Sonny's (WY-AA)
| | | | | | | | | | | | | | | | | | | | | | |
| --- | --- | --- | --- | --- | --- | --- | --- | --- | --- | --- | --- | --- | --- | --- | --- | --- | --- | --- | --- | --- | --- |
| Rank | Name | G | GS | OB-PA | AB | R | H | RBI | 2B | 3B | HR | BB | K | Sac | SH | GiDP | IBB | HRo | ROE | AVG | OBA |
| 1 | alejandro castellon | 1 | 0 | 1-1 | 1 | 1 | 1 | 0 | 0 | 0 | 0 | 0 | 0 | 0 | 0 | 0 | 0 | 0 | 0 | 1.000 | 1.000 |
| 2 | Frank Yeilding | 13 | 0 | 50-63 | 61 | 38 | 48 | 40 | 6 | 0 | 14 | 2 | 0 | 0 | 0 | 0 | 0 | 0 | 0 | 0.787 | 0.794 |
| 3 | Steven Lopez | 35 | 0 | 138-177 | 159 | 113 | 120 | 83 | 27 | 4 | 27 | 18 | 0 | 0 | 0 | 0 | 0 | 0 | 0 | 0.755 | 0.780 |
| 4 | Brendt Newbill | 18 | 0 | 35-45 | 44 | 29 | 34 | 26 | 5 | 1 | 8 | 1 | 0 | 0 | 0 | 0 | 0 | 0 | 0 | 0.773 | 0.778 |
| 5 | Daniel Kirkwood | 36 | 0 | 136-184 | 160 | 127 | 112 | 99 | 23 | 7 | 30 | 24 | 0 | 0 | 0 | 0 | 0 | 0 | 0 | 0.700 | 0.739 |
| 6 | Jon Nelson | 32 | 0 | 103-142 | 136 | 88 | 97 | 120 | 15 | 0 | 48 | 6 | 0 | 0 | 0 | 0 | 0 | 0 | 0 | 0.713 | 0.725 |
| 7 | Samuel Christensen | 31 | 0 | 105-147 | 129 | 84 | 87 | 65 | 25 | 0 | 19 | 18 | 0 | 0 | 0 | 0 | 0 | 0 | 0 | 0.674 | 0.714 |
| 8 | Alexis Ramirez | 30 | 0 | 94-132 | 119 | 77 | 81 | 64 | 17 | 1 | 23 | 13 | 0 | 0 | 0 | 0 | 0 | 0 | 0 | 0.681 | 0.712 |
| 9 | Brian Lipman | 37 | 0 | 133-188 | 176 | 111 | 121 | 128 | 14 | 0 | 38 | 12 | 0 | 0 | 0 | 0 | 0 | 0 | 0 | 0.688 | 0.707 |
| 10 | Stuart Snell | 37 | 0 | 124-179 | 171 | 102 | 116 | 159 | 12 | 2 | 53 | 8 | 0 | 0 | 0 | 0 | 0 | 0 | 0 | 0.678 | 0.693 |
| 11 | Brett Rettenmeier | 38 | 0 | 124-180 | 172 | 98 | 116 | 97 | 21 | 5 | 34 | 8 | 0 | 0 | 0 | 0 | 0 | 0 | 0 | 0.674 | 0.689 |
| 12 | AJ Montano | 26 | 0 | 68-105 | 93 | 52 | 56 | 40 | 11 | 1 | 13 | 12 | 0 | 0 | 0 | 0 | 0 | 0 | 0 | 0.602 | 0.648 |
| 13 | Nicholas Price | 36 | 0 | 102-159 | 147 | 74 | 90 | 106 | 22 | 1 | 39 | 12 | 0 | 0 | 0 | 0 | 0 | 0 | 0 | 0.612 | 0.642 |
| 14 | Oliver Henninger | 5 | 0 | 14-22 | 21 | 13 | 13 | 10 | 2 | 0 | 1 | 1 | 0 | 0 | 0 | 0 | 0 | 0 | 0 | 0.619 | 0.636 |
| 15 | Aaron Martinez | 27 | 0 | 71-113 | 99 | 60 | 57 | 44 | 10 | 4 | 14 | 14 | 0 | 0 | 0 | 0 | 0 | 0 | 0 | 0.576 | 0.628 |
| 16 | Tyson Steele | 37 | 0 | 99-166 | 143 | 80 | 76 | 82 | 18 | 0 | 24 | 23 | 0 | 0 | 0 | 0 | 0 | 0 | 0 | 0.531 | 0.596 |
| 17 | Christian Arredondo | 3 | 0 | 5-10 | 10 | 5 | 5 | 4 | 0 | 0 | 1 | 0 | 0 | 0 | 0 | 0 | 0 | 0 | 0 | 0.500 | 0.500 |
| 18 | Kevin Ballard | 2 | 0 | 1-3 | 3 | 1 | 1 | 2 | 0 | 0 | 1 | 0 | 0 | 0 | 0 | 0 | 0 | 0 | 0 | 0.333 | 0.333 |
---

#8 3rd Street/Louisville Slugger (OH-AA)
| | | | | | | | | | | | | | | | | | | | | | |
| --- | --- | --- | --- | --- | --- | --- | --- | --- | --- | --- | --- | --- | --- | --- | --- | --- | --- | --- | --- | --- | --- |
| Rank | Name | G | GS | OB-PA | AB | R | H | RBI | 2B | 3B | HR | BB | K | Sac | SH | GiDP | IBB | HRo | ROE | AVG | OBA |
| 1 | David Kessler | 25 | 0 | 93-123 | 117 | 74 | 87 | 86 | 18 | 0 | 27 | 6 | 0 | 0 | 0 | 0 | 0 | 0 | 0 | 0.744 | 0.756 |
| 2 | Jason Matusik | 28 | 0 | 111-148 | 141 | 97 | 104 | 97 | 20 | 15 | 31 | 7 | 0 | 0 | 0 | 0 | 0 | 0 | 0 | 0.738 | 0.750 |
| 3 | Tommy Melton | 27 | 0 | 105-142 | 133 | 97 | 96 | 105 | 20 | 5 | 36 | 9 | 0 | 0 | 0 | 0 | 0 | 0 | 0 | 0.722 | 0.739 |
| 4 | Bradley Tabler | 19 | 0 | 82-111 | 101 | 72 | 72 | 90 | 5 | 0 | 31 | 10 | 0 | 0 | 0 | 0 | 0 | 0 | 0 | 0.713 | 0.739 |
| 5 | Bryan Daniel | 28 | 0 | 107-150 | 134 | 92 | 91 | 64 | 23 | 6 | 22 | 16 | 0 | 0 | 0 | 0 | 0 | 0 | 0 | 0.679 | 0.713 |
| 6 | Joshua Kirsten | 28 | 0 | 92-129 | 110 | 71 | 73 | 57 | 15 | 4 | 18 | 19 | 0 | 0 | 0 | 0 | 0 | 0 | 0 | 0.664 | 0.713 |
| 7 | Jason Magnum | 28 | 0 | 92-133 | 119 | 79 | 78 | 77 | 17 | 1 | 32 | 14 | 0 | 0 | 0 | 0 | 0 | 0 | 0 | 0.655 | 0.692 |
| 8 | Cam Byars | 22 | 0 | 56-82 | 76 | 41 | 50 | 48 | 11 | 1 | 13 | 6 | 0 | 0 | 0 | 0 | 0 | 0 | 0 | 0.658 | 0.683 |
| 9 | Bobby Noeth Jr. | 12 | 0 | 25-37 | 35 | 22 | 23 | 20 | 7 | 0 | 4 | 2 | 0 | 0 | 0 | 0 | 0 | 0 | 0 | 0.657 | 0.676 |
| 10 | Jesse Solomon | 23 | 0 | 86-129 | 118 | 70 | 75 | 79 | 14 | 1 | 26 | 11 | 0 | 0 | 0 | 0 | 0 | 0 | 0 | 0.636 | 0.667 |
| 11 | Donnie Hammonds | 3 | 0 | 8-12 | 9 | 5 | 5 | 8 | 0 | 0 | 2 | 3 | 0 | 0 | 0 | 0 | 0 | 0 | 0 | 0.556 | 0.667 |
| 12 | Robert Noeth IV | 24 | 0 | 61-95 | 94 | 47 | 60 | 51 | 19 | 2 | 13 | 1 | 0 | 0 | 0 | 0 | 0 | 0 | 0 | 0.638 | 0.642 |
| 13 | Justin Evans | 22 | 0 | 65-104 | 88 | 52 | 49 | 49 | 8 | 1 | 11 | 16 | 0 | 0 | 0 | 0 | 0 | 0 | 0 | 0.557 | 0.625 |
| 14 | Rob Menke | 20 | 0 | 49-80 | 69 | 42 | 38 | 24 | 6 | 1 | 5 | 11 | 0 | 0 | 0 | 0 | 0 | 0 | 0 | 0.551 | 0.613 |
| 15 | Robert Mahaffey | 8 | 0 | 10-18 | 16 | 4 | 8 | 8 | 0 | 0 | 0 | 2 | 0 | 0 | 0 | 0 | 0 | 0 | 0 | 0.500 | 0.556 |
| 16 | JAYSON SCOTT | 3 | 0 | 3-6 | 6 | 2 | 3 | 3 | 0 | 0 | 1 | 0 | 0 | 0 | 0 | 0 | 0 | 0 | 0 | 0.500 | 0.500 |
---

#9 Newbreed/GTS/Beus Excavation/DirtySportswear (WA-AA)
| | | | | | | | | | | | | | | | | | | | | | |
| --- | --- | --- | --- | --- | --- | --- | --- | --- | --- | --- | --- | --- | --- | --- | --- | --- | --- | --- | --- | --- | --- |
| Rank | Name | G | GS | OB-PA | AB | R | H | RBI | 2B | 3B | HR | BB | K | Sac | SH | GiDP | IBB | HRo | ROE | AVG | OBA |
| 1 | Jeff Flood | 41 | 0 | 166-215 | 178 | 130 | 129 | 102 | 26 | 1 | 38 | 37 | 0 | 0 | 0 | 0 | 0 | 0 | 0 | 0.725 | 0.772 |
| 2 | Adam Rockoff | 39 | 0 | 154-202 | 198 | 125 | 150 | 140 | 23 | 3 | 43 | 4 | 0 | 0 | 0 | 0 | 0 | 0 | 0 | 0.758 | 0.762 |
| 3 | Antonio Sepulveda | 21 | 0 | 63-85 | 78 | 52 | 56 | 49 | 9 | 2 | 20 | 7 | 0 | 0 | 0 | 0 | 0 | 0 | 0 | 0.718 | 0.741 |
| 4 | Jon Gastineau | 41 | 0 | 159-216 | 197 | 135 | 140 | 119 | 24 | 10 | 37 | 19 | 0 | 0 | 0 | 0 | 0 | 0 | 0 | 0.711 | 0.736 |
| 5 | Charles Garmon | 12 | 0 | 29-41 | 38 | 18 | 26 | 26 | 4 | 2 | 9 | 3 | 0 | 0 | 0 | 0 | 0 | 0 | 0 | 0.684 | 0.707 |
| 6 | Victor Cordova | 41 | 0 | 140-198 | 171 | 109 | 113 | 107 | 14 | 3 | 36 | 27 | 0 | 0 | 0 | 0 | 0 | 0 | 0 | 0.661 | 0.707 |
| 7 | Rolando Rodriguez | 28 | 0 | 67-95 | 90 | 56 | 62 | 35 | 13 | 0 | 15 | 5 | 0 | 0 | 0 | 0 | 0 | 0 | 0 | 0.689 | 0.705 |
| 8 | Mike Powers | 38 | 0 | 113-162 | 159 | 100 | 110 | 137 | 18 | 0 | 46 | 3 | 0 | 0 | 0 | 0 | 0 | 0 | 0 | 0.692 | 0.698 |
| 9 | Cole Patterson | 39 | 0 | 106-152 | 143 | 84 | 97 | 61 | 32 | 9 | 12 | 9 | 0 | 0 | 0 | 0 | 0 | 0 | 0 | 0.678 | 0.697 |
| 10 | Nick Utley | 35 | 0 | 100-144 | 137 | 81 | 93 | 69 | 16 | 2 | 26 | 7 | 0 | 0 | 0 | 0 | 0 | 0 | 0 | 0.679 | 0.694 |
| 11 | Donovan Pokraka | 29 | 0 | 83-120 | 116 | 67 | 79 | 74 | 17 | 1 | 19 | 4 | 0 | 0 | 0 | 0 | 0 | 0 | 0 | 0.681 | 0.692 |
| 12 | Ryan Goodman | 37 | 0 | 106-155 | 142 | 72 | 93 | 65 | 29 | 7 | 12 | 13 | 0 | 0 | 0 | 0 | 0 | 0 | 0 | 0.655 | 0.684 |
| 13 | Donald Hollingsworth Jr. | 40 | 0 | 129-191 | 168 | 96 | 106 | 89 | 17 | 7 | 26 | 23 | 0 | 0 | 0 | 0 | 0 | 0 | 0 | 0.631 | 0.675 |
| 14 | Beau Hamilton | 3 | 0 | 4-6 | 6 | 3 | 4 | 1 | 0 | 0 | 0 | 0 | 0 | 0 | 0 | 0 | 0 | 0 | 0 | 0.667 | 0.667 |
| 15 | Daniel Connell | 18 | 0 | 44-66 | 64 | 30 | 42 | 25 | 12 | 0 | 7 | 2 | 0 | 0 | 0 | 0 | 0 | 0 | 0 | 0.656 | 0.667 |
| 16 | chris hoshaw | 14 | 0 | 33-53 | 49 | 28 | 29 | 40 | 2 | 0 | 14 | 4 | 0 | 0 | 0 | 0 | 0 | 0 | 0 | 0.592 | 0.623 |
| 17 | Nick Manganaro | 18 | 0 | 44-71 | 64 | 40 | 37 | 31 | 12 | 3 | 8 | 7 | 0 | 0 | 0 | 0 | 0 | 0 | 0 | 0.578 | 0.620 |
| 18 | Stan Beus | 1 | 0 | 1-2 | 2 | 0 | 1 | 0 | 1 | 0 | 0 | 0 | 0 | 0 | 0 | 0 | 0 | 0 | 0 | 0.500 | 0.500 |
---

#10 BHR/Coppermine Lodge/ASP/Worth (TX-A)
---

#11 Precision (IL-AA)
| | | | | | | | | | | | | | | | | | | | | | |
| --- | --- | --- | --- | --- | --- | --- | --- | --- | --- | --- | --- | --- | --- | --- | --- | --- | --- | --- | --- | --- | --- |
| Rank | Name | G | GS | OB-PA | AB | R | H | RBI | 2B | 3B | HR | BB | K | Sac | SH | GiDP | IBB | HRo | ROE | AVG | OBA |
| 1 | Ricardo Lizcano | 2 | 0 | 9-10 | 8 | 9 | 7 | 4 | 1 | 0 | 3 | 2 | 0 | 0 | 0 | 0 | 0 | 0 | 0 | 0.875 | 0.900 |
| 2 | Matthew Rear | 28 | 0 | 104-136 | 100 | 87 | 68 | 70 | 12 | 3 | 24 | 36 | 0 | 0 | 0 | 0 | 0 | 0 | 0 | 0.680 | 0.765 |
| 3 | BO ANDREWS | 32 | 0 | 99-136 | 129 | 80 | 92 | 89 | 19 | 4 | 35 | 7 | 0 | 0 | 0 | 0 | 0 | 0 | 0 | 0.713 | 0.728 |
| 4 | Brett McCollum | 27 | 0 | 92-128 | 126 | 82 | 90 | 113 | 13 | 2 | 45 | 2 | 0 | 0 | 0 | 0 | 0 | 0 | 0 | 0.714 | 0.719 |
| 5 | Seth Burgmeier | 32 | 0 | 103-145 | 138 | 92 | 96 | 97 | 21 | 8 | 33 | 7 | 0 | 0 | 0 | 0 | 0 | 0 | 0 | 0.696 | 0.710 |
| 6 | James Ankney | 7 | 0 | 6-9 | 9 | 4 | 6 | 1 | 1 | 0 | 0 | 0 | 0 | 0 | 0 | 0 | 0 | 0 | 0 | 0.667 | 0.667 |
| 7 | Evan Gallmeier | 32 | 0 | 90-135 | 122 | 76 | 77 | 85 | 17 | 1 | 28 | 13 | 0 | 0 | 0 | 0 | 0 | 0 | 0 | 0.631 | 0.667 |
| 8 | Alex Anthony Burkel | 3 | 0 | 8-12 | 10 | 7 | 6 | 4 | 1 | 1 | 1 | 2 | 0 | 0 | 0 | 0 | 0 | 0 | 0 | 0.600 | 0.667 |
| 9 | ROBERTO PAJON | 4 | 0 | 9-14 | 12 | 4 | 7 | 3 | 2 | 1 | 1 | 2 | 0 | 0 | 0 | 0 | 0 | 0 | 0 | 0.583 | 0.643 |
| 10 | Francis Fracek | 32 | 0 | 87-136 | 118 | 68 | 69 | 74 | 14 | 3 | 23 | 18 | 0 | 0 | 0 | 0 | 0 | 0 | 0 | 0.585 | 0.640 |
| 11 | Justin Mucciarelli | 31 | 0 | 66-108 | 98 | 52 | 56 | 27 | 14 | 4 | 2 | 10 | 0 | 0 | 0 | 0 | 0 | 0 | 0 | 0.571 | 0.611 |
| 12 | Mark Holstein | 21 | 0 | 50-82 | 75 | 43 | 43 | 47 | 5 | 0 | 13 | 7 | 0 | 0 | 0 | 0 | 0 | 0 | 0 | 0.573 | 0.610 |
| 13 | Jeff Keske | 25 | 0 | 64-105 | 94 | 54 | 53 | 48 | 15 | 3 | 15 | 11 | 0 | 0 | 0 | 0 | 0 | 0 | 0 | 0.564 | 0.610 |
| 14 | Jordan Llanas | 21 | 0 | 39-65 | 62 | 26 | 36 | 37 | 7 | 2 | 9 | 3 | 0 | 0 | 0 | 0 | 0 | 0 | 0 | 0.581 | 0.600 |
| 15 | Kyle Kannenberg | 3 | 0 | 6-10 | 9 | 3 | 5 | 1 | 0 | 0 | 0 | 1 | 0 | 0 | 0 | 0 | 0 | 0 | 0 | 0.556 | 0.600 |
| 16 | Bryan Porter | 24 | 0 | 55-93 | 73 | 41 | 35 | 20 | 8 | 2 | 1 | 20 | 0 | 0 | 0 | 0 | 0 | 0 | 0 | 0.479 | 0.591 |
| 17 | Tyler Kahlke | 22 | 0 | 39-66 | 60 | 34 | 33 | 38 | 4 | 0 | 16 | 6 | 0 | 0 | 0 | 0 | 0 | 0 | 0 | 0.550 | 0.591 |
| 18 | Alex Abraham | 14 | 0 | 34-58 | 47 | 30 | 23 | 28 | 2 | 1 | 11 | 11 | 0 | 0 | 0 | 0 | 0 | 0 | 0 | 0.489 | 0.586 |
| 19 | Chris Geron | 7 | 0 | 18-32 | 29 | 13 | 15 | 6 | 4 | 0 | 2 | 3 | 0 | 0 | 0 | 0 | 0 | 0 | 0 | 0.517 | 0.563 |
| 20 | Tristan Reimolds | 2 | 0 | 0-4 | 4 | 0 | 0 | 0 | 0 | 0 | 0 | 0 | 0 | 0 | 0 | 0 | 0 | 0 | 0 | 0.000 | 0.000 |
---

#12 Xtreme/Miken (MN-AA)
| | | | | | | | | | | | | | | | | | | | | | |
| --- | --- | --- | --- | --- | --- | --- | --- | --- | --- | --- | --- | --- | --- | --- | --- | --- | --- | --- | --- | --- | --- |
| Rank | Name | G | GS | OB-PA | AB | R | H | RBI | 2B | 3B | HR | BB | K | Sac | SH | GiDP | IBB | HRo | ROE | AVG | OBA |
| 1 | Shannon Smith | 32 | 0 | 104-147 | 131 | 82 | 88 | 83 | 17 | 4 | 32 | 16 | 0 | 0 | 0 | 0 | 0 | 0 | 0 | 0.672 | 0.707 |
| 2 | Dustin Palm | 27 | 0 | 76-109 | 89 | 65 | 56 | 66 | 8 | 1 | 28 | 20 | 0 | 0 | 0 | 0 | 0 | 0 | 0 | 0.629 | 0.697 |
| 3 | Dan Skelly | 4 | 0 | 9-13 | 11 | 6 | 7 | 3 | 1 | 0 | 1 | 2 | 0 | 0 | 0 | 0 | 0 | 0 | 0 | 0.636 | 0.692 |
| 4 | Alex Bremer | 28 | 0 | 71-105 | 94 | 56 | 60 | 56 | 13 | 4 | 16 | 11 | 0 | 0 | 0 | 0 | 0 | 0 | 0 | 0.638 | 0.676 |
| 5 | Ben Dunn | 32 | 0 | 97-145 | 137 | 77 | 89 | 81 | 27 | 12 | 23 | 8 | 0 | 0 | 0 | 0 | 0 | 0 | 0 | 0.650 | 0.669 |
| 6 | Thomas Gilliland | 2 | 0 | 6-9 | 9 | 6 | 6 | 5 | 0 | 0 | 3 | 0 | 0 | 0 | 0 | 0 | 0 | 0 | 0 | 0.667 | 0.667 |
| 7 | Matt McGowan | 30 | 0 | 78-117 | 100 | 57 | 61 | 47 | 12 | 4 | 14 | 17 | 0 | 0 | 0 | 0 | 0 | 0 | 0 | 0.610 | 0.667 |
| 8 | Brandon ONeal | 31 | 0 | 89-134 | 110 | 64 | 65 | 68 | 7 | 1 | 27 | 24 | 0 | 0 | 0 | 0 | 0 | 0 | 0 | 0.591 | 0.664 |
| 9 | Losson White | 29 | 0 | 69-104 | 94 | 45 | 59 | 52 | 10 | 7 | 10 | 10 | 0 | 0 | 0 | 0 | 0 | 0 | 0 | 0.628 | 0.663 |
| 10 | Lyf Nimmo | 23 | 0 | 56-85 | 69 | 45 | 40 | 54 | 5 | 0 | 20 | 16 | 0 | 0 | 0 | 0 | 0 | 0 | 0 | 0.580 | 0.659 |
| 11 | Joe Skyles | 31 | 0 | 85-132 | 117 | 66 | 70 | 54 | 15 | 3 | 17 | 15 | 0 | 0 | 0 | 0 | 0 | 0 | 0 | 0.598 | 0.644 |
| 12 | Todd Newton | 21 | 0 | 54-84 | 79 | 38 | 49 | 59 | 8 | 2 | 15 | 5 | 0 | 0 | 0 | 0 | 0 | 0 | 0 | 0.620 | 0.643 |
| 13 | Seth Brown | 28 | 0 | 67-106 | 102 | 57 | 63 | 49 | 18 | 3 | 8 | 4 | 0 | 0 | 0 | 0 | 0 | 0 | 0 | 0.618 | 0.632 |
| 14 | Curtis Cornett | 56 | 0 | 31-50 | 48 | 20 | 29 | 19 | 7 | 0 | 4 | 2 | 0 | 0 | 0 | 0 | 0 | 0 | 0 | 0.604 | 0.620 |
| 15 | Tim Nielson | 29 | 0 | 73-118 | 105 | 61 | 60 | 46 | 19 | 3 | 12 | 13 | 0 | 0 | 0 | 0 | 0 | 0 | 0 | 0.571 | 0.619 |
| 16 | Andrew Miller | 8 | 0 | 15-30 | 29 | 10 | 14 | 14 | 0 | 1 | 6 | 1 | 0 | 0 | 0 | 0 | 0 | 0 | 0 | 0.483 | 0.500 |
---

#13 Vivid/Worth/Klutch (TX-AA)
| | | | | | | | | | | | | | | | | | | | | | |
| --- | --- | --- | --- | --- | --- | --- | --- | --- | --- | --- | --- | --- | --- | --- | --- | --- | --- | --- | --- | --- | --- |
| Rank | Name | G | GS | OB-PA | AB | R | H | RBI | 2B | 3B | HR | BB | K | Sac | SH | GiDP | IBB | HRo | ROE | AVG | OBA |
| 1 | Chris Larsen | 5 | 0 | 75-100 | 87 | 61 | 62 | 52 | 9 | 0 | 25 | 13 | 0 | 0 | 0 | 0 | 0 | 0 | 0 | 0.713 | 0.750 |
| 2 | Isaac Gonzalez | 7 | 0 | 57-78 | 75 | 29 | 54 | 52 | 5 | 0 | 22 | 3 | 0 | 0 | 0 | 0 | 0 | 0 | 0 | 0.720 | 0.731 |
| 3 | Zach Keene | 7 | 0 | 102-142 | 100 | 61 | 60 | 42 | 4 | 1 | 19 | 42 | 0 | 0 | 0 | 0 | 0 | 0 | 0 | 0.600 | 0.718 |
| 4 | Dennis Shrum | 7 | 0 | 103-145 | 126 | 67 | 84 | 84 | 8 | 0 | 36 | 19 | 0 | 0 | 0 | 0 | 0 | 0 | 0 | 0.667 | 0.710 |
| 5 | Matthew Fox | 0 | 0 | 56-79 | 67 | 44 | 44 | 53 | 2 | 0 | 26 | 12 | 0 | 0 | 0 | 0 | 0 | 0 | 0 | 0.657 | 0.709 |
| 6 | Tim Howard | 7 | 0 | 102-147 | 139 | 67 | 94 | 92 | 8 | 0 | 36 | 8 | 0 | 0 | 0 | 0 | 0 | 0 | 0 | 0.676 | 0.694 |
| 7 | Chris Smith | 7 | 0 | 95-137 | 121 | 55 | 79 | 80 | 7 | 0 | 28 | 16 | 1 | 0 | 0 | 0 | 0 | 0 | 0 | 0.653 | 0.693 |
| 8 | Thomas Crump | 7 | 0 | 82-121 | 101 | 58 | 62 | 70 | 11 | 1 | 26 | 20 | 0 | 0 | 0 | 0 | 0 | 0 | 0 | 0.614 | 0.678 |
| 9 | Jonathan Kilburn | 2 | 0 | 18-27 | 20 | 9 | 11 | 2 | 3 | 0 | 0 | 7 | 0 | 0 | 0 | 0 | 0 | 0 | 0 | 0.550 | 0.667 |
| 10 | Jason Williams | 7 | 0 | 54-83 | 78 | 33 | 49 | 41 | 11 | 0 | 16 | 5 | 0 | 0 | 0 | 0 | 0 | 0 | 0 | 0.628 | 0.651 |
| 11 | Kevin Johnson | 4 | 0 | 13-20 | 18 | 7 | 11 | 2 | 1 | 0 | 0 | 2 | 0 | 0 | 0 | 0 | 0 | 0 | 0 | 0.611 | 0.650 |
| 12 | Addison Rayford | 0 | 0 | 30-47 | 45 | 17 | 28 | 29 | 2 | 1 | 5 | 2 | 0 | 0 | 0 | 0 | 0 | 0 | 0 | 0.622 | 0.638 |
| 13 | Kenneth Hare | 7 | 0 | 82-129 | 119 | 64 | 72 | 64 | 10 | 2 | 23 | 10 | 0 | 0 | 0 | 0 | 0 | 0 | 0 | 0.605 | 0.636 |
| 14 | Spencer Foley | 0 | 0 | 10-16 | 14 | 7 | 8 | 3 | 0 | 0 | 2 | 2 | 0 | 0 | 0 | 0 | 0 | 0 | 0 | 0.571 | 0.625 |
| 15 | Taylor Albrecht | 7 | 0 | 69-111 | 108 | 27 | 66 | 52 | 7 | 0 | 21 | 3 | 0 | 0 | 0 | 0 | 0 | 0 | 0 | 0.611 | 0.622 |
| 16 | Stephen Cooper | 3 | 0 | 26-49 | 44 | 16 | 21 | 14 | 6 | 1 | 0 | 5 | 0 | 0 | 0 | 0 | 0 | 0 | 0 | 0.477 | 0.531 |
| 17 | Brian Elliott | 2 | 0 | 10-19 | 17 | 5 | 8 | 4 | 5 | 0 | 1 | 2 | 0 | 0 | 0 | 0 | 0 | 0 | 0 | 0.471 | 0.526 |
| 18 | Justin Stuart | 0 | 0 | 18-37 | 34 | 14 | 15 | 18 | 0 | 0 | 6 | 3 | 0 | 0 | 0 | 0 | 0 | 0 | 0 | 0.441 | 0.486 |
| 19 | Jason Bridges | 0 | 0 | 22-49 | 42 | 12 | 15 | 12 | 1 | 0 | 3 | 7 | 0 | 0 | 0 | 0 | 0 | 0 | 0 | 0.357 | 0.449 |
| 20 | Keith Austin | 0 | 0 | 3-10 | 8 | 2 | 1 | 0 | 0 | 0 | 0 | 2 | 0 | 0 | 0 | 0 | 0 | 0 | 0 | 0.125 | 0.300 |
---

#14 Line Drive Sportz/Easton (MI-AA)
| | | | | | | | | | | | | | | | | | | | | | |
| --- | --- | --- | --- | --- | --- | --- | --- | --- | --- | --- | --- | --- | --- | --- | --- | --- | --- | --- | --- | --- | --- |
| Rank | Name | G | GS | OB-PA | AB | R | H | RBI | 2B | 3B | HR | BB | K | Sac | SH | GiDP | IBB | HRo | ROE | AVG | OBA |
| 1 | Colby Hughes | 23 | 0 | 82-113 | 97 | 64 | 66 | 79 | 16 | 8 | 19 | 16 | 0 | 0 | 0 | 0 | 0 | 0 | 0 | 0.680 | 0.726 |
| 2 | Adam Tennyson | 27 | 0 | 89-126 | 116 | 67 | 79 | 100 | 9 | 4 | 29 | 10 | 0 | 0 | 0 | 0 | 0 | 0 | 0 | 0.681 | 0.706 |
| 3 | Joshua Riley | 24 | 0 | 69-98 | 85 | 57 | 56 | 67 | 9 | 1 | 24 | 13 | 0 | 0 | 0 | 0 | 0 | 0 | 0 | 0.659 | 0.704 |
| 4 | Alex Henry | 29 | 0 | 100-143 | 128 | 87 | 85 | 75 | 22 | 5 | 18 | 15 | 0 | 0 | 0 | 0 | 0 | 0 | 0 | 0.664 | 0.699 |
| 5 | Cory Large | 29 | 0 | 100-146 | 124 | 82 | 78 | 48 | 15 | 3 | 14 | 22 | 0 | 0 | 0 | 0 | 0 | 0 | 0 | 0.629 | 0.685 |
| 6 | MICHAEL STEPHANY | 27 | 0 | 84-123 | 116 | 63 | 77 | 69 | 14 | 5 | 18 | 7 | 0 | 0 | 0 | 0 | 0 | 0 | 0 | 0.664 | 0.683 |
| 7 | Brian McBryde | 28 | 0 | 90-132 | 126 | 69 | 84 | 55 | 23 | 1 | 15 | 6 | 0 | 0 | 0 | 0 | 0 | 0 | 0 | 0.667 | 0.682 |
| 8 | Faron Miller | 20 | 0 | 47-72 | 66 | 39 | 41 | 34 | 8 | 0 | 9 | 6 | 0 | 0 | 0 | 0 | 0 | 0 | 0 | 0.621 | 0.653 |
| 9 | Adam Ussery | 29 | 0 | 77-120 | 108 | 64 | 65 | 73 | 12 | 2 | 23 | 12 | 0 | 0 | 0 | 0 | 0 | 0 | 0 | 0.602 | 0.642 |
| 10 | michael ortiz | 26 | 0 | 62-99 | 92 | 48 | 55 | 60 | 14 | 4 | 17 | 7 | 0 | 0 | 0 | 0 | 0 | 0 | 0 | 0.598 | 0.626 |
| 11 | Adam Kaminski | 29 | 0 | 81-131 | 113 | 61 | 63 | 53 | 13 | 3 | 18 | 18 | 0 | 0 | 0 | 0 | 0 | 0 | 0 | 0.558 | 0.618 |
| 12 | Phillip White | 5 | 0 | 12-20 | 15 | 12 | 7 | 12 | 0 | 0 | 6 | 5 | 0 | 0 | 0 | 0 | 0 | 0 | 0 | 0.467 | 0.600 |
| 13 | Pat Burton | 27 | 0 | 62-109 | 105 | 52 | 58 | 40 | 12 | 5 | 13 | 4 | 0 | 0 | 0 | 0 | 0 | 0 | 0 | 0.552 | 0.569 |
---

#16 Eurotech-Elite Media Design-Easton (MN-AA)
| | | | | | | | | | | | | | | | | | | | | | |
| --- | --- | --- | --- | --- | --- | --- | --- | --- | --- | --- | --- | --- | --- | --- | --- | --- | --- | --- | --- | --- | --- |
| Rank | Name | G | GS | OB-PA | AB | R | H | RBI | 2B | 3B | HR | BB | K | Sac | SH | GiDP | IBB | HRo | ROE | AVG | OBA |
| 1 | Justin Barber | 6 | 0 | 76-102 | 93 | 63 | 67 | 57 | 16 | 0 | 14 | 9 | 0 | 0 | 0 | 0 | 0 | 0 | 0 | 0.720 | 0.745 |
| 2 | Colin Baartman | 12 | 0 | 83-113 | 93 | 64 | 63 | 55 | 14 | 4 | 18 | 20 | 0 | 0 | 0 | 0 | 0 | 0 | 0 | 0.677 | 0.735 |
| 3 | Cory Hines | 12 | 0 | 92-126 | 105 | 68 | 71 | 83 | 7 | 2 | 29 | 21 | 0 | 0 | 0 | 0 | 0 | 0 | 0 | 0.676 | 0.730 |
| 4 | curtis stewart | 12 | 0 | 94-132 | 128 | 68 | 90 | 81 | 13 | 0 | 39 | 4 | 0 | 0 | 0 | 0 | 0 | 0 | 0 | 0.703 | 0.712 |
| 5 | Michael Dill | 12 | 0 | 77-116 | 100 | 58 | 61 | 48 | 9 | 1 | 18 | 16 | 0 | 0 | 0 | 0 | 0 | 0 | 0 | 0.610 | 0.664 |
| 6 | Patrick Ellwanger | 12 | 0 | 92-139 | 132 | 83 | 85 | 93 | 8 | 5 | 40 | 7 | 0 | 0 | 0 | 0 | 0 | 0 | 0 | 0.644 | 0.662 |
| 7 | Brandon Newman | 12 | 0 | 57-91 | 82 | 45 | 48 | 46 | 10 | 0 | 10 | 9 | 0 | 0 | 0 | 0 | 0 | 0 | 0 | 0.585 | 0.626 |
| 8 | Denis Fisher | 12 | 0 | 73-119 | 99 | 59 | 53 | 43 | 9 | 3 | 13 | 20 | 0 | 0 | 0 | 0 | 0 | 0 | 0 | 0.535 | 0.613 |
| 9 | Mark Harvanko | 12 | 0 | 37-61 | 53 | 27 | 29 | 22 | 9 | 3 | 7 | 8 | 0 | 0 | 0 | 0 | 0 | 0 | 0 | 0.547 | 0.607 |
| 10 | Joe Ehnstrom | 12 | 0 | 64-112 | 106 | 44 | 58 | 56 | 12 | 0 | 18 | 6 | 0 | 0 | 0 | 0 | 0 | 0 | 0 | 0.547 | 0.571 |
| 11 | Allan Ouellette | 12 | 0 | 48-84 | 75 | 34 | 39 | 26 | 10 | 1 | 2 | 9 | 0 | 0 | 0 | 0 | 0 | 0 | 0 | 0.520 | 0.571 |
| 12 | Ryan Hassler | 12 | 0 | 60-111 | 108 | 47 | 57 | 34 | 10 | 4 | 11 | 3 | 0 | 0 | 0 | 0 | 0 | 0 | 0 | 0.528 | 0.541 |
| 13 | Dirk Updike | 11 | 0 | 29-54 | 53 | 23 | 28 | 27 | 7 | 1 | 7 | 1 | 0 | 0 | 0 | 0 | 0 | 0 | 0 | 0.528 | 0.537 |
---

#17 OC Swats Doerflinger/Miken (CA-AA)
| | | | | | | | | | | | | | | | | | | | | | |
| --- | --- | --- | --- | --- | --- | --- | --- | --- | --- | --- | --- | --- | --- | --- | --- | --- | --- | --- | --- | --- | --- |
| Rank | Name | G | GS | OB-PA | AB | R | H | RBI | 2B | 3B | HR | BB | K | Sac | SH | GiDP | IBB | HRo | ROE | AVG | OBA |
| 1 | Mike Brambilla | 32 | 0 | 110-149 | 138 | 87 | 99 | 81 | 14 | 2 | 36 | 11 | 0 | 0 | 0 | 0 | 0 | 0 | 0 | 0.717 | 0.738 |
| 2 | Charlie Hinojosa | 32 | 0 | 96-134 | 129 | 83 | 91 | 81 | 14 | 8 | 30 | 5 | 0 | 0 | 0 | 0 | 0 | 0 | 0 | 0.705 | 0.716 |
| 3 | Dustin Roberts | 23 | 0 | 71-103 | 99 | 58 | 67 | 78 | 8 | 1 | 32 | 4 | 0 | 0 | 0 | 0 | 0 | 0 | 0 | 0.677 | 0.689 |
| 4 | Pilar Amaya | 27 | 0 | 85-125 | 108 | 68 | 68 | 71 | 11 | 0 | 26 | 17 | 0 | 0 | 0 | 0 | 0 | 0 | 0 | 0.630 | 0.680 |
| 5 | Paul Winner | 32 | 0 | 89-131 | 103 | 65 | 61 | 40 | 14 | 0 | 11 | 28 | 0 | 0 | 0 | 0 | 0 | 0 | 0 | 0.592 | 0.679 |
| 6 | Chris Stamper | 31 | 0 | 94-140 | 126 | 71 | 80 | 47 | 20 | 6 | 20 | 14 | 0 | 0 | 0 | 0 | 0 | 0 | 0 | 0.635 | 0.671 |
| 7 | Loyd Watson | 23 | 0 | 59-91 | 81 | 46 | 49 | 36 | 9 | 1 | 10 | 10 | 0 | 0 | 0 | 0 | 0 | 0 | 0 | 0.605 | 0.648 |
| 8 | Ed Vega | 24 | 0 | 52-81 | 73 | 47 | 44 | 37 | 2 | 0 | 14 | 8 | 0 | 0 | 0 | 0 | 0 | 0 | 0 | 0.603 | 0.642 |
| 9 | Eli Aguilar | 31 | 0 | 86-134 | 125 | 75 | 77 | 73 | 14 | 2 | 25 | 9 | 0 | 0 | 0 | 0 | 0 | 0 | 0 | 0.616 | 0.642 |
| 10 | Isaac Gonzales | 14 | 0 | 29-47 | 46 | 24 | 28 | 37 | 5 | 1 | 16 | 1 | 0 | 0 | 0 | 0 | 0 | 0 | 0 | 0.609 | 0.617 |
| 11 | Ryan McClanahan | 32 | 0 | 77-125 | 116 | 58 | 68 | 63 | 16 | 2 | 16 | 9 | 0 | 0 | 0 | 0 | 0 | 0 | 0 | 0.586 | 0.616 |
| 12 | Sam Lopez | 9 | 0 | 27-44 | 41 | 22 | 24 | 28 | 5 | 0 | 8 | 3 | 0 | 0 | 0 | 0 | 0 | 0 | 0 | 0.585 | 0.614 |
| 13 | Everett Williams | 18 | 0 | 46-75 | 74 | 36 | 45 | 43 | 12 | 3 | 11 | 1 | 0 | 0 | 0 | 0 | 0 | 0 | 0 | 0.608 | 0.613 |
| 14 | Nick Mitschke | 32 | 0 | 75-132 | 123 | 61 | 66 | 53 | 19 | 2 | 15 | 9 | 0 | 0 | 0 | 0 | 0 | 0 | 0 | 0.537 | 0.568 |
| 15 | Daniel McClement | 25 | 0 | 21-40 | 32 | 20 | 13 | 17 | 0 | 0 | 5 | 8 | 0 | 0 | 0 | 0 | 0 | 0 | 0 | 0.406 | 0.525 |
| 16 | Michael Belden | 2 | 0 | 0-1 | 1 | 0 | 0 | 0 | 0 | 0 | 0 | 0 | 0 | 0 | 0 | 0 | 0 | 0 | 0 | 0.000 | 0.000 |
| 17 | Brandon Patzig | 7 | 0 | 0-4 | 4 | 0 | 0 | 0 | 0 | 0 | 0 | 0 | 0 | 0 | 0 | 0 | 0 | 0 | 0 | 0.000 | 0.000 |
---

#19 Nightmare/Miken (MO-A)
---

#20 Allout/PowerhouseSportz/IzzySports (TX-A)
---

#22 TM Sports/Mizuno (VA-AA)
| | | | | | | | | | | | | | | | | | | | | | |
| --- | --- | --- | --- | --- | --- | --- | --- | --- | --- | --- | --- | --- | --- | --- | --- | --- | --- | --- | --- | --- | --- |
| Rank | Name | G | GS | OB-PA | AB | R | H | RBI | 2B | 3B | HR | BB | K | Sac | SH | GiDP | IBB | HRo | ROE | AVG | OBA |
| 1 | Edward Bolden | 1 | 0 | 3-3 | 3 | 2 | 3 | 5 | 0 | 1 | 1 | 0 | 0 | 0 | 0 | 0 | 0 | 0 | 0 | 1.000 | 1.000 |
| 2 | Kyle Morgan | 3 | 0 | 10-13 | 7 | 9 | 4 | 2 | 2 | 0 | 1 | 6 | 0 | 0 | 0 | 0 | 0 | 0 | 0 | 0.571 | 0.769 |
| 3 | Scott Langford | 17 | 0 | 60-85 | 74 | 48 | 49 | 40 | 14 | 2 | 9 | 11 | 0 | 0 | 0 | 0 | 0 | 0 | 0 | 0.662 | 0.706 |
| 4 | Steele Lewis | 16 | 0 | 53-76 | 73 | 48 | 50 | 55 | 6 | 2 | 22 | 3 | 0 | 0 | 0 | 0 | 0 | 0 | 0 | 0.685 | 0.697 |
| 5 | IAN SIDEBOTTOM | 20 | 0 | 55-82 | 79 | 35 | 52 | 27 | 16 | 2 | 4 | 3 | 0 | 0 | 0 | 0 | 0 | 0 | 0 | 0.658 | 0.671 |
| 6 | Joseph Bennett | 10 | 0 | 29-45 | 44 | 24 | 28 | 32 | 5 | 3 | 11 | 1 | 0 | 0 | 0 | 0 | 0 | 0 | 0 | 0.636 | 0.644 |
| 7 | Dan Bean | 20 | 0 | 61-95 | 92 | 45 | 58 | 48 | 16 | 3 | 9 | 3 | 0 | 0 | 0 | 0 | 0 | 0 | 0 | 0.630 | 0.642 |
| 8 | Clif Williamson | 20 | 0 | 58-92 | 84 | 45 | 50 | 42 | 12 | 2 | 11 | 8 | 0 | 0 | 0 | 0 | 0 | 0 | 0 | 0.595 | 0.630 |
| 9 | Wally Maybrier | 20 | 0 | 58-93 | 85 | 45 | 50 | 38 | 9 | 2 | 13 | 8 | 0 | 0 | 0 | 0 | 0 | 0 | 0 | 0.588 | 0.624 |
| 10 | Jonathan Sullivan | 14 | 0 | 39-63 | 54 | 27 | 30 | 17 | 7 | 0 | 2 | 9 | 0 | 0 | 0 | 0 | 0 | 0 | 0 | 0.556 | 0.619 |
| 11 | Seth Hines | 19 | 0 | 52-85 | 77 | 43 | 44 | 46 | 9 | 1 | 17 | 8 | 0 | 0 | 0 | 0 | 0 | 0 | 0 | 0.571 | 0.612 |
| 12 | Robert Blackburn | 17 | 0 | 51-84 | 75 | 42 | 42 | 31 | 8 | 1 | 8 | 9 | 0 | 0 | 0 | 0 | 0 | 0 | 0 | 0.560 | 0.607 |
| 13 | Mike Ragan | 7 | 0 | 16-27 | 24 | 9 | 13 | 8 | 2 | 0 | 3 | 3 | 0 | 0 | 0 | 0 | 0 | 0 | 0 | 0.542 | 0.593 |
| 14 | RICK LEITH | 4 | 0 | 4-7 | 5 | 2 | 2 | 1 | 0 | 0 | 0 | 2 | 0 | 0 | 0 | 0 | 0 | 0 | 0 | 0.400 | 0.571 |
| 15 | Jason Martel | 20 | 0 | 50-92 | 88 | 40 | 46 | 54 | 6 | 4 | 18 | 4 | 0 | 0 | 0 | 0 | 0 | 0 | 0 | 0.523 | 0.543 |
| 16 | John Zorich | 3 | 0 | 8-15 | 11 | 0 | 4 | 3 | 0 | 0 | 1 | 4 | 0 | 0 | 0 | 0 | 0 | 0 | 0 | 0.364 | 0.533 |
| 17 | ZACHARY WATTS | 4 | 0 | 5-14 | 13 | 2 | 4 | 2 | 1 | 0 | 0 | 1 | 0 | 0 | 0 | 0 | 0 | 0 | 0 | 0.308 | 0.357 |
| 18 | Chris Cooper | 1 | 0 | 0-2 | 2 | 0 | 0 | 0 | 0 | 0 | 0 | 0 | 0 | 0 | 0 | 0 | 0 | 0 | 0 | 0.000 | 0.000 |
---

#24 Bad Draw/Broughton/Worth (NC-AA)
| | | | | | | | | | | | | | | | | | | | | | |
| --- | --- | --- | --- | --- | --- | --- | --- | --- | --- | --- | --- | --- | --- | --- | --- | --- | --- | --- | --- | --- | --- |
| Rank | Name | G | GS | OB-PA | AB | R | H | RBI | 2B | 3B | HR | BB | K | Sac | SH | GiDP | IBB | HRo | ROE | AVG | OBA |
| 1 | Konata Owens | 2 | 0 | 3-3 | 2 | 0 | 2 | 2 | 0 | 1 | 0 | 1 | 0 | 0 | 0 | 0 | 0 | 0 | 0 | 1.000 | 1.000 |
| 2 | Richard Napierata | 2 | 0 | 2-2 | 2 | 1 | 2 | 1 | 0 | 0 | 1 | 0 | 0 | 0 | 0 | 0 | 0 | 0 | 0 | 1.000 | 1.000 |
| 3 | Scott NAPIERATA | 9 | 0 | 9-10 | 8 | 6 | 7 | 4 | 0 | 0 | 1 | 2 | 0 | 0 | 0 | 0 | 0 | 0 | 0 | 0.875 | 0.900 |
| 4 | Tyler Wilson | 18 | 0 | 58-76 | 66 | 38 | 48 | 38 | 13 | 1 | 15 | 10 | 0 | 0 | 0 | 0 | 0 | 0 | 0 | 0.727 | 0.763 |
| 5 | Brian FARIA | 15 | 0 | 53-71 | 66 | 44 | 48 | 45 | 13 | 3 | 13 | 5 | 0 | 0 | 0 | 0 | 0 | 0 | 0 | 0.727 | 0.746 |
| 6 | Chad Durick | 11 | 0 | 35-48 | 47 | 31 | 34 | 47 | 3 | 0 | 18 | 1 | 0 | 0 | 0 | 0 | 0 | 0 | 0 | 0.723 | 0.729 |
| 7 | Freddie Bynum | 18 | 0 | 59-86 | 80 | 50 | 53 | 39 | 20 | 6 | 7 | 6 | 0 | 0 | 0 | 0 | 0 | 0 | 0 | 0.663 | 0.686 |
| 8 | Evan Jarman | 15 | 0 | 43-63 | 55 | 36 | 35 | 32 | 10 | 2 | 13 | 8 | 0 | 0 | 0 | 0 | 0 | 0 | 0 | 0.636 | 0.683 |
| 9 | David Forbes | 15 | 0 | 48-72 | 68 | 37 | 44 | 43 | 9 | 0 | 19 | 4 | 0 | 0 | 0 | 0 | 0 | 0 | 0 | 0.647 | 0.667 |
| 10 | Jason Romero | 7 | 0 | 21-32 | 28 | 16 | 17 | 20 | 7 | 0 | 5 | 4 | 0 | 0 | 0 | 0 | 0 | 0 | 0 | 0.607 | 0.656 |
| 11 | Robert Blackburn | 3 | 0 | 9-14 | 11 | 8 | 6 | 6 | 1 | 0 | 3 | 3 | 0 | 0 | 0 | 0 | 0 | 0 | 0 | 0.545 | 0.643 |
| 12 | Nekeyma Wright | 15 | 0 | 32-51 | 49 | 29 | 30 | 27 | 9 | 0 | 11 | 2 | 0 | 0 | 0 | 0 | 0 | 0 | 0 | 0.612 | 0.627 |
| 13 | Celestino Jacinto | 11 | 0 | 26-42 | 37 | 18 | 21 | 18 | 5 | 0 | 8 | 5 | 0 | 0 | 0 | 0 | 0 | 0 | 0 | 0.568 | 0.619 |
| 14 | Mike Williams | 17 | 0 | 41-68 | 66 | 34 | 39 | 30 | 11 | 7 | 6 | 2 | 0 | 0 | 0 | 0 | 0 | 0 | 0 | 0.591 | 0.603 |
| 15 | Brian Massey | 3 | 0 | 7-12 | 9 | 4 | 4 | 1 | 0 | 0 | 0 | 3 | 0 | 0 | 0 | 0 | 0 | 0 | 0 | 0.444 | 0.583 |
| 16 | Joey Dorton | 16 | 0 | 39-67 | 65 | 31 | 37 | 30 | 7 | 1 | 10 | 2 | 0 | 0 | 0 | 0 | 0 | 0 | 0 | 0.569 | 0.582 |
| 17 | Tyler Mashburn | 4 | 0 | 11-19 | 18 | 8 | 10 | 6 | 3 | 0 | 2 | 1 | 0 | 0 | 0 | 0 | 0 | 0 | 0 | 0.556 | 0.579 |
| 18 | Matt Bunn | 12 | 0 | 18-34 | 33 | 12 | 17 | 9 | 5 | 0 | 5 | 1 | 0 | 0 | 0 | 0 | 0 | 0 | 0 | 0.515 | 0.529 |
| 19 | Daniel Lopez | 18 | 0 | 30-58 | 53 | 18 | 25 | 22 | 5 | 0 | 3 | 5 | 0 | 0 | 0 | 0 | 0 | 0 | 0 | 0.472 | 0.517 |
| 20 | Chad Folsom | 5 | 0 | 7-17 | 16 | 6 | 6 | 3 | 1 | 0 | 2 | 1 | 0 | 0 | 0 | 0 | 0 | 0 | 0 | 0.375 | 0.412 |
| 21 | Chris Brock | 1 | 0 | 0-1 | 1 | 0 | 0 | 0 | 0 | 0 | 0 | 0 | 0 | 0 | 0 | 0 | 0 | 0 | 0 | 0.000 | 0.000 |
| 22 | Roger BIAS | 1 | 0 | 0-2 | 2 | 0 | 0 | 0 | 0 | 0 | 0 | 0 | 0 | 0 | 0 | 0 | 0 | 0 | 0 | 0.000 | 0.000 |
---

#25 Buffalo Wings and Rings (KY-A)
---

#26 Semper/Demarini/Klutch/Timbuktu (USA-A)
---

#27 Team Adiktiv/Energy Systems/Worth (FL-B)
---

#28 JBL/Tailgaters/B&E/Worth (OH-A)
---

#29 Primetime/Easton/Storm (GA-A)
---

#30 Rebel Sports/Hangrite/Miken (MI-B)
---

#32 Steel Athletics/Miken/Powerhouse (TX-B)
---

#33 Shirt Doctors/Bomb Squad/Combat (FL-A)
---

#35 All In/PSB/Wiggles Sports/Elite (PA-B)
---

#38 STL/Mizuno/Sportsmanshop (IN-B)
---
One response to "2016 Smoky Mountain Classic tournament preview!"