2016 "Cactus Classic" Phoenix Major tournament preview!
"Cactus Classic"
Nationwide Conference USSSA!
April 30th to May 1st
Tournament Preview
presented by
Field Dimensions
Google Earth shows 320 to 335 feet!
The Cactus Classic returns to the Phoenix area to the beautiful Pioneer Community Park which has 6 large fields with fence distances between 320 and 330+ feet! The weather looks to be nice in the low 80's and the competition should be between OC Swats, Classic Glass, and upstart Bay Area Legends all from Californian. And teams like Stars out of Colorado and the pesky 'C' teams Myautojack and Tunie Sports among others hope to play an upset role. Although there is only 4 Conference teams the winner will get 180 points, 2nd 140, 3rd 120, and 4th 110.
There will be livestreaming on F3. I (DW) will not be in attendance.
Here is the chat room link and the livestream link.
Team Breakdown:
19 Total Teams
4 Nationwide Conference Teams
1 AA
1 A
2 B
8 C
7 D
Don't forget to fill out your 'pickem'
---
Weekend Weather
---
Oldscout Pollers going with Swats!
Looks like Swats has a Resmondo like 65% chance to win.
I wonder if TM55 knows they aren't playing for 3rd this weekend?
---
Past Champs of the Cactus Classic!
2015 Champs – OC Swats Doerflinger/Miken/LCP
2015 Phoenix tournament report link
---
2013 Champs – Classic Glass/Easton
2013 Phoenix tournament report link
---
West Coast Doerflinger/Easton after winning the Cactus Classic with a 21 run 7th inning.
2012 Phoenix tournament report link
2011 Phoenix tournament report link
2010 Phoenix tournament report link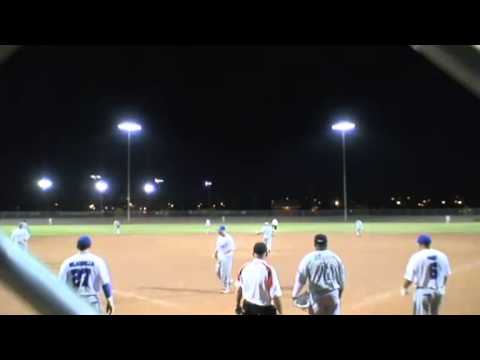 West Coast Doerflinger vs Team Combat in Phoenix winner's final.
Game is 2 hours and 40 minutes and the game featured 96 total runs scored. 12 HR limit.
Past tournament results
2015 Results
1 CA-B OC Swats Doerflinger/Miken/LCP
2 CO-B Peak/SOCO Softball
3 CA-C CA Grown/American Asphalt/RAZA
4 AZ-C Tunie Sports/Top Choice
2013 Results
1 CA-C Classic Glass/Easton
2 CA-B OC SWATS/LCP
3 AZ-B AZM
4 WY-A Sonny's
2012 Results
1 CA-A west coast doerflinger – easton
2 WA-M team combat/pacific headwear
3 WY-A sonny's / louisville slugger
4 CA-C CLASSIC GLASS/EASTON/DSS berth
2011 Results
1 WA-M GTL Cartel/DeMarini
2 WY-A sonny's/desert falls/elite
3 WA-M combat/pharmapar/transat holiday
4 AZ-C Madd Skills/Watchyurlips
2010 Results
1 WA-A northwest combat/ cj financial
2 WA-A GTL CARTEL/WORTH
3 WA-A team combat / laser vision
4 AZ-C RMS