2015 Smoky Mountain Classic tournament preview!
47th Annual
Smoky Mountain Classic
Nationwide Conference USSSA!
July 10-12
Tournament Preview
The 47th annual Smoky Mountain Classic features 31 Nationwide Conference USSSA teams and 34 teams overall. This year there are 5 'Major', and 8 'A' teams leading the field. The tournament, as it is every year, will be played at 6 fields spread over 4 different parks in and around the cities of Maryville and Alcoa, Tennessee.

The first two rounds of the Smoky winner's bracket are always played on Friday, this year beginning at 10 AM, and teams that win their first two games on Friday will find themselves playing on the show field Saturday in the Final 8 of the winner's bracket.
Pictures of the fields, history of the tournament, live streaming schedules, team rosters, and stats are all listed down at the bottom of this preview page.
There is a home run on Thursday night at Sandy Springs Park.
USSSALive.com will stream the tournament. I will attempt to have cameras on F3 and F4 the entire tournament and will attempt to put cameras up on F1, F2, and F5 but if they drop the feed it will be difficult to fix them.
The Chat room here at softballcenter will be up all weekend – Players should update scores in the chat room for their team after each game. 🙂 Thanks!

The Smoky Mountain Classic features unlimited homeruns and non-standard 80 foot base lengths. On Friday, the biggest crowds are at diamond #3 at Sandy Springs Park which is the "show" field as local fans come out to root on their Tennessee teams.
On Saturday, park your chair in the shade at the show field and watch the top 8 teams in the country battle it out all day long in the winner's bracket!
With 31 conference teams in the mix, there are big points to be earned and you can bet that the top teams will be there at the end of this one. Looking at the Smoky winners historically it does not look like any team ranked outside of the top 3 seeds has ever won the Smoky Mountain Classic?
---
Smoky Weekend Weather
---
ANONYMOUS PICKERS WEEKLY WISDOM!!!!!!
The 47th Smoky Mountain Classic will feature 31 Nationwide Conference USSA teams and a total field of 34. The clear favorites in the unlimited home run format are Resmondo and Smash It Sports. These two Goliaths faced off in last year's final and played an epic championship game that featured over 120 runs scored. Will this year be a repeat? Let's get to the picks and find out.
The top half of the draw has Smash It Sports on a collision course with Albicocco/The Scene. The two major teams are built to play this style of tournament, and should get to each other at 4:30 Saturday on the main field. I like Smash it to get past Albicocco and make it to the winner's bracket final with relative ease.
The bottom of the bracket will have Resmondo doing its usual damage on its way to the winner's semi-final. However, there are some really interesting match-ups on the way to face them at 6pm. Precision/Easton could find itself facing off with Backman/Shoppe with the winner getting Resmondo. If that happens (and I think it will) that game could be epic. Precision has added Robert Blackburn to an already potent offense, and the team has shown the ability to compete with anybody in Conference USSSA. I really like Precision to get past Backman and face Resmondo in the winner's semi. Resmondo is just too strong in this format, and I think they will get past Precision.
Stop me when you've heard this before…Resmondo vs Smash It in the winner's bracket final. This match-up happens more often than not, but in the unlimited home-run tournament format this should be a foregone conclusion. They both just have too much power top to bottom to not make the finals. Hopefully, they are able to give the fans the same type of show they did last year. I do think Resmondo has the upper hand here, but it will probably come down to who the home team is. So, I'll take the home team to win. Who will win the coin flip? I'll take Coach Rector to win the flip and Resmondo to take down the winner's bracket final. Smash it will get back to them, but will lose the flip in one of the last two games and Resmondo will win the 47th Smoky Mountain Classic. Let's hope it's a great show this weekend. The fans in Maryville deserve to see these games.
Final Prediction:
1. Resmondo
2. Smash It
3. Precision
4. Backman/Shoppe
---
This is for Viewers: Schedule for Winner's bracket and Sundays games:
Players should always look at the bracket
Fri 10:00 AM F3 [VA] SFI/SAL/EASTON vs [TN] SOLWAY HARDWARE
Fri 11:00 AM F4 [TN] TAPOUT/ECOLOGI vs [TN] DEADEND BBQ/GOTEEZ
Fri 11:15 AM F3 [AR] FENCE BROKERS vs [NJ] ABOVE ALL LANDSCAPI
Fri 12:15 PM F4 [NY] ALBICOCCO/THE vs [AR] BEAR HOLLOW RANCH
Fri 12:45 PM F3 [IL] PRECISION/EAST vs [MO] PRECISION RECOVERY
Fri 1:30 PM F4 [MI] TG BRAND vs [OH] 3RD STREET/HUBS PUB
Fri 2:15 PM F3 [NY] SMASH IT SPOR vs SFI or Solway
Fri 3:00 PM F4 [CA] OC SWATS DOE vs [WY] TEAM RACKS EASTON
Fri 3:30 PM F3 [FL] RESMONDO SPECI vs Tapout or Deadend
Fri 4:30 PM F4 [NC] BROUGHTON PHAR vs [GA] OI LIVINGSTON/TNT H
Fri 5:00 PM F1 [MN] ENCOMPASS / EU vs [NC] WORSHAMATHLETICS/KL
Fri 5:00 PM F2 [TX] VCH WORTH vs [GA] PRIMETIME/EASTON
Fri 5:00 PM F3 FBI or Above All VS Albicocco or BHR
Fri 5:00 PM F5 [MN] XTREME/MIKEN vs [CO] PEAK SOFTBALL/ROCKL
Fri 6:30 PM F1 [IN] RED'S ASTROS/L vs [IN] KG/SLAYER/WILSON/LO
Fri 6:30 PM F2 [IL] COMPOUND ATHLE vs [DC] SEMPER ATHLETICS/DE
Fri 6:30 PM F3 TG Brand or 3rd Street VS Precision or Precision Rec
Fri 6:30 PM F4 [IN] BACKMAN/SHOPPE vs [WI] THE SPORTSMAN SHOP<
Fri 6:30 PM F5 [OH] PURE ROMANCE/F vs [WA] COMBAT/NORTHWEST AT
Fri 8:00 PM F1 Encompass or Worsham VS Red's or KG
Fri 8:00 PM F3 Resmondo vs Broughton or OI Livingston
Fri 8:00 PM F4 [WA] TEAM COMBAT/BA vs [OH] RSC/TOM WOOD HONDA/
Fri 8:00 PM F5 Xtreme or Peak VS OC Swats or Racks
Fri 9:30 PM F3 Smash It Sports VS VCH or Primetime
Fri 9:30 PM F4 Compound or Semper VS Combat or RSC
Fri 9:30 PM F5 PRI or Combat NWA VS Backman or Sportsmanshop
Sat 9:15 AM F3 Winner's bracket quarterfinal
Sat 10:30 AM F3 Winner's bracket quarterfinal
Sat 12:00 PM F3 Winner's bracket quarterfinal
Sat 1:30 PM F3 Winner's bracket quarterfinal
Sat 4:30 PM F3 Winner's bracket semi-final
Sat 6:00 PM F3 Winner's bracket semi-final
Sat 7:30 PM F3 Winner's bracket championship
Sun 8:00 AM F3 Loser's Semi Final
Sun 9:30 AM F3 Loser's Final
Sun 11:00 AM F3 Championship game 1
Sun 12:30 PM F3 "If" game of Championship 2
Sandy Springs Park (Fields 4 to the left & 3 to the right) (Main Complex)
702 Best Street
Maryville, TN 37803
Fences (310-310-270) and main field (305-331-355-334-313)
---
Show field, Sandy Springs #3 with distances marked
---
Everett Park (Fields 1 and 2)
702 Burchfield Street
Maryville, TN 37804
Fences (310-297-290) and (284-291-296)
---
FIELD #5 DENSO MANUFACTURING FIELD!
Denso Manufacturing (Field 5)
1720 Robert C. Jackson Drive
Maryville, TN 37801
Fences (310-310-310)
---
Springbrook Park (Field 6)
1537 Dalton Street
Alcoa, TN 3770
Fences (274-303-300)
---
2014 Smoky tournament report link
2013 Smoky tournament report link
2012 Smoky tournament report link
2011 Smoky tournament report link
---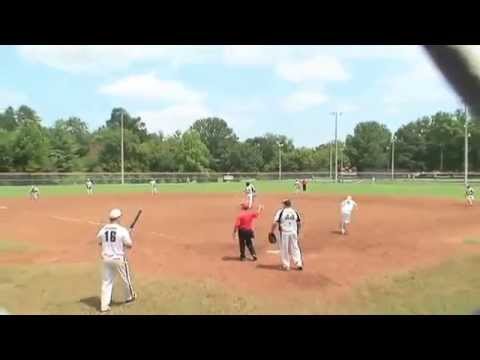 Here is the Championship game 1 from 2012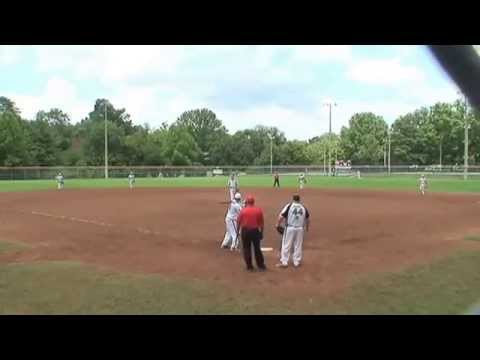 Here is the Championship game 2 from 2012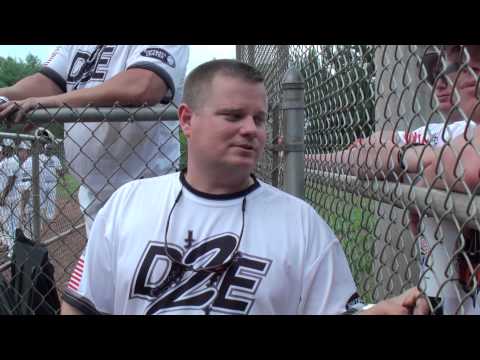 2012 video highlites
---
Historic Smoky Mountain Classic Winning Teams List:
2014 Results
1 FL-M Resmondo Specialty Tank Worth
2 NY-M Laservision/H Auto/JJs/Easton
3 NY-A Team Albicocco/Scene/Elite/Easton
4 AL-A Baugh Ford/Doerflinger/National Pawn/Easton
2013 Results
1 FL-M Resmondo-Specialty Tank Worth
2 NY-M Laservision/desertfalls/boombah/easton
3 TN-M Shoppe / TYJA / Louisville Slugger
4 MI-A Line Drive Sportz/SSS/Miken
2012 Results
1 FL-M Resmondo-specialty tank worth
2 NY-M Laservision/anni/supr/d2/easton
3 VA-A Team 454/Emerald/Worth
4 FL-A Demarini/dirty/3n2/atwldesigns
2011 Results
1 FL-M Resmondo-specialty tank / worth
2 WA-M GTL Cartel/DeMarini
3 TX-A Wood law/mizuno/famous/easton
4 VA-A Team 454 Emerald/Worth
2010 Results
1 FL-M Resmondosport/specialty/phonemaster
2 CA-M Dan Smith/Menosse
3 NY-A Albicocco's/the scene/worth
4 WA-A Team Combat / laser vision
2009 Results
1 FL-M Resmondo-specialty tank-worth
2 MN-M Long haul/miken/phonemasters
3 CA-M Dan smith-menosse-benfield-combat
4 FL-A T&R Stucco/Worth
2008 Results
1 FL-M Resmondo/specialty tank/worth
2 CA-M Dan Smith/menosse/benfield/combat
3 MN-M Long haul/phonemasters/miken
4 AR-A Fence brokers inc/laservision/worth
2007 Results
1 FL-M Bellcorp/belcher/tai/backman
2 FL-M Resmondo Softball
3 CA-A KME/CHANEY'S/EASTON
4 MD-A ABS/EASTON
2006 Results
1 FL-M Resmondo – KME Softball
2 VA-M Benfield/reece/shade/am las vegas
3 OH-M Specialtytank/ stucco/k&g /worth
4 FL-M Bell corp/taylor/belcher/easton
2005 Bell Corp/Backman/Taylor/Easton – Tampa, Florida
2004 Resmondo/Hague/Taylor/Sunbelt
2003 Hague / Resmondo / Taylor Brothers
2002 Dan Smith / Backman / Menosse / Easton
2001 Long Haul / Taylor Bros. / Shen Corp. / TPS
2000 Team TPS/Louisville, KY
1999 Team TPS, Louisville, Kentucky
1998 Sierra/TPS, Reno, NV
1997 Ritch's/Superior/Tri Gems/Beloli/TPS, Windsor Locks, CT
1996 Sunbelt/Easton, Centerville, GA
1995 Ritch's/Superior/TPS, Windsor Locks, CT
1994 Ritch's/Superior/TPS, Windsor Locks, CT
1993 Ritch's/Superior, Windsor Locks, CT
1992 Bell Corp, Tampa, FL.
1991 Bell Corp, Tampa, FL.
1990 Steeles Silver Bullets, Grafton, OH
1989 Superior-Apollo, Windsor Locks, CT
1988 Starpath Systems, Monticello, KY
1987 Steeles Sports, Grafton, OH
1986 Steeles Sports, Grafton, OH
1985 Elite Coatings, Gordon, GA
1984 Elite Coatings, Gordon, GA
1983 Elite Coatings, Gordon, GA
1982 York/Ken Sanders, York, PA
1981 Howards Western Steer, Denver, NC
1980 Jerry's Caterers, Miami, FL.
1979 Campbell's Carpet, Concord, CA
1978 Dave Carroll Sports, Sherrills-Ford, NC
1977 Howards Furniture, Denver, NC
1976 Howards Furniture, Denver, NC
1975 Nelson Painting, Oklahoma City, OK
1974 Howards Furniture, Denver, NC
---
Nationwide Conference USSSA teams entered
(listed by Conference point standings position)
---
#1 Resmondo Specialty Tank/Worth
---
#2 Smash It Sports/Compound Athletics/H Auto/ASP/Easton
---

#3 Team Combat/Baugh Ford/Softball.com
---
#4 Precision/Easton/DO
---

#5 Backman/Shoppe/Louisville Slugger
---

#6 Albicocco/The Scene/Easton
---

#7 OC Swats Doerflinger/Miken/LCP
---

#8 Red's Astros/Louisville Slugger
---

#9 Encompass/Eurotech/Easton/CA
---

#10 Xtreme/Miken
---

#11 Fence Brokers Inc/Buzini/Worth
---

#12 Pure Romancene/Foulks Adjusting/Headlines/Easton
---

#14 TG Brand
---

#15 Compound Athletics/Easton
---

#16 VCH Worth
---

#18 Broughton Pfenharmacy/Bad Draw/Worth
---

#19 OI Livingston/TNT Hauling/Brother's/Worth
---

#20 Primetime/Easton
---

#21 Semper Athletics/Demarini
---

#22 3rd Street/Hubs Pub/Louisville Slugger
---

#23 Combat/Norprimthwest Athletics
---

#24 Above All Landscaping/EVO9X
---

#26 Peak Softball/Rockland LLC
---

#28 Worsham Athletics/Klutch Brand/Worth
| | | | | | | | | | | | | | | | | | | | | | |
| --- | --- | --- | --- | --- | --- | --- | --- | --- | --- | --- | --- | --- | --- | --- | --- | --- | --- | --- | --- | --- | --- |
| Rank | Name | G | GS | OB-PA | AB | R | H | RBI | 2B | 3B | HR | BB | K | Sac | SH | GiDP | IBB | HRo | ROE | AVG | OBA |
| 1 | Brian Wooten | 15 | 0 | 48-62 | 60 | 39 | 46 | 43 | 8 | 0 | 16 | 2 | 0 | 0 | 0 | 0 | 0 | 0 | 0 | 0.767 | 0.774 |
| 2 | Jason Martel | 19 | 0 | 57-80 | 80 | 44 | 57 | 51 | 11 | 0 | 22 | 0 | 0 | 0 | 0 | 0 | 0 | 0 | 0 | 0.713 | 0.713 |
| 3 | James Patzig | 9 | 0 | 17-24 | 19 | 15 | 12 | 21 | 3 | 0 | 3 | 5 | 0 | 0 | 0 | 0 | 0 | 0 | 0 | 0.632 | 0.708 |
| 4 | Timothy James | 14 | 0 | 38-56 | 51 | 27 | 33 | 34 | 7 | 1 | 11 | 5 | 3 | 0 | 0 | 0 | 0 | 0 | 0 | 0.647 | 0.679 |
| 5 | Anthony Shockley | 5 | 0 | 12-18 | 18 | 9 | 12 | 13 | 3 | 0 | 5 | 0 | 0 | 0 | 0 | 0 | 0 | 0 | 0 | 0.667 | 0.667 |
| 6 | Charles Koone | 19 | 0 | 45-69 | 56 | 32 | 32 | 21 | 10 | 2 | 2 | 13 | 0 | 0 | 0 | 0 | 0 | 0 | 0 | 0.571 | 0.652 |
| 7 | Joseph Clary | 9 | 0 | 23-36 | 33 | 17 | 20 | 11 | 2 | 0 | 6 | 3 | 0 | 0 | 0 | 0 | 0 | 0 | 0 | 0.606 | 0.639 |
| 8 | Stacy Bolton | 7 | 0 | 19-30 | 26 | 7 | 15 | 9 | 3 | 1 | 2 | 4 | 0 | 0 | 0 | 0 | 0 | 0 | 0 | 0.577 | 0.633 |
| 9 | Steve hildebran | 18 | 0 | 40-66 | 66 | 21 | 40 | 31 | 11 | 1 | 4 | 0 | 0 | 0 | 0 | 0 | 0 | 0 | 0 | 0.606 | 0.606 |
| 10 | Delmetrius Hornesburger | 9 | 0 | 16-28 | 27 | 11 | 15 | 10 | 1 | 0 | 4 | 1 | 0 | 0 | 0 | 0 | 0 | 0 | 0 | 0.556 | 0.571 |
| 11 | Jonathan Dotson | 12 | 0 | 30-53 | 52 | 22 | 29 | 14 | 4 | 0 | 3 | 1 | 0 | 0 | 0 | 0 | 0 | 0 | 0 | 0.558 | 0.566 |
| 12 | Chris Cooper | 19 | 0 | 43-83 | 83 | 39 | 43 | 36 | 8 | 1 | 13 | 0 | 0 | 0 | 0 | 0 | 0 | 0 | 0 | 0.518 | 0.518 |
| 13 | Jason Walker | 19 | 0 | 38-74 | 73 | 23 | 37 | 18 | 7 | 0 | 3 | 1 | 0 | 0 | 0 | 0 | 0 | 0 | 0 | 0.507 | 0.514 |
| 14 | Paul Garcia | 5 | 0 | 8-17 | 16 | 5 | 7 | 7 | 1 | 0 | 2 | 1 | 0 | 0 | 0 | 0 | 0 | 0 | 0 | 0.438 | 0.471 |
| 15 | Matthew Bridges | 13 | 0 | 21-47 | 45 | 13 | 19 | 15 | 4 | 1 | 0 | 2 | 0 | 0 | 0 | 0 | 0 | 0 | 0 | 0.422 | 0.447 |
| 16 | SCOTT NAPIERATA | 10 | 0 | 12-28 | 27 | 7 | 11 | 4 | 2 | 0 | 0 | 1 | 0 | 0 | 0 | 0 | 0 | 0 | 0 | 0.407 | 0.429 |
| 17 | Phillip Parrish | 4 | 0 | 6-15 | 15 | 5 | 6 | 6 | 2 | 0 | 0 | 0 | 0 | 0 | 0 | 0 | 0 | 0 | 0 | 0.400 | 0.400 |
| 18 | Shaul Illidge | 3 | 0 | 2-6 | 6 | 0 | 2 | 0 | 0 | 0 | 0 | 0 | 0 | 0 | 0 | 0 | 0 | 0 | 0 | 0.333 | 0.333 |
| 19 | William New | 2 | 0 | 0-2 | 2 | 0 | 0 | 0 | 0 | 0 | 0 | 0 | 0 | 0 | 0 | 0 | 0 | 0 | 0 | 0.000 | 0.000 |
---

#29 Rebel Sports/Linedrive Sportz
| | | | | | | | | | | | | | | | | | | | | | |
| --- | --- | --- | --- | --- | --- | --- | --- | --- | --- | --- | --- | --- | --- | --- | --- | --- | --- | --- | --- | --- | --- |
| Rank | Name | G | GS | OB-PA | AB | R | H | RBI | 2B | 3B | HR | BB | K | Sac | SH | GiDP | IBB | HRo | ROE | AVG | OBA |
| 1 | mychael evans | 8 | 0 | 17-22 | 22 | 14 | 17 | 12 | 7 | 1 | 2 | 0 | 0 | 0 | 0 | 0 | 0 | 0 | 0 | 0.773 | 0.773 |
| 2 | Corey McMahon | 4 | 0 | 3-4 | 4 | 1 | 3 | 1 | 0 | 0 | 0 | 0 | 0 | 0 | 0 | 0 | 0 | 0 | 0 | 0.750 | 0.750 |
| 3 | Daniel Steingraber | 3 | 0 | 7-10 | 10 | 3 | 7 | 5 | 1 | 0 | 2 | 0 | 0 | 0 | 0 | 0 | 0 | 0 | 0 | 0.700 | 0.700 |
| 4 | Justin Smith | 11 | 0 | 36-52 | 47 | 26 | 31 | 23 | 7 | 0 | 7 | 5 | 0 | 0 | 0 | 0 | 0 | 0 | 0 | 0.660 | 0.692 |
| 5 | Drew Smith | 22 | 0 | 64-99 | 91 | 52 | 56 | 46 | 16 | 2 | 12 | 8 | 0 | 0 | 0 | 0 | 0 | 0 | 0 | 0.615 | 0.646 |
| 6 | Justin Mulhearn | 15 | 0 | 30-47 | 45 | 20 | 28 | 33 | 9 | 1 | 10 | 2 | 0 | 0 | 0 | 0 | 0 | 0 | 0 | 0.622 | 0.638 |
| 7 | Sean Richardson | 21 | 0 | 43-68 | 58 | 27 | 33 | 15 | 10 | 2 | 3 | 10 | 0 | 0 | 0 | 0 | 0 | 0 | 0 | 0.569 | 0.632 |
| 8 | Michael Newsted | 20 | 0 | 54-86 | 75 | 40 | 43 | 45 | 12 | 3 | 6 | 11 | 0 | 0 | 0 | 0 | 0 | 0 | 0 | 0.573 | 0.628 |
| 9 | Shannan Green | 14 | 0 | 32-51 | 45 | 22 | 26 | 24 | 7 | 0 | 7 | 6 | 0 | 0 | 0 | 0 | 0 | 0 | 0 | 0.578 | 0.627 |
| 10 | Kevin Raisor | 20 | 0 | 45-72 | 62 | 37 | 35 | 27 | 7 | 2 | 7 | 10 | 0 | 0 | 0 | 0 | 0 | 0 | 0 | 0.565 | 0.625 |
| 11 | Zachary Hartle | 20 | 0 | 52-85 | 82 | 41 | 49 | 28 | 10 | 2 | 7 | 3 | 0 | 0 | 0 | 0 | 0 | 0 | 0 | 0.598 | 0.612 |
| 12 | Ryan Kinnick | 10 | 0 | 20-33 | 30 | 11 | 17 | 14 | 1 | 0 | 3 | 3 | 0 | 0 | 0 | 0 | 0 | 0 | 0 | 0.567 | 0.606 |
| 13 | Jake Morton | 20 | 0 | 46-78 | 71 | 32 | 39 | 36 | 11 | 0 | 6 | 7 | 0 | 0 | 0 | 0 | 0 | 0 | 0 | 0.549 | 0.590 |
| 14 | Thomas Luna | 21 | 0 | 49-84 | 82 | 31 | 47 | 52 | 14 | 0 | 13 | 2 | 0 | 0 | 0 | 0 | 0 | 0 | 0 | 0.573 | 0.583 |
| 15 | Bryan Goins | 19 | 0 | 38-66 | 57 | 23 | 29 | 25 | 3 | 0 | 6 | 9 | 0 | 0 | 0 | 0 | 0 | 0 | 0 | 0.509 | 0.576 |
| 16 | Justin Bishop | 19 | 0 | 34-64 | 60 | 21 | 30 | 18 | 6 | 0 | 3 | 4 | 0 | 0 | 0 | 0 | 0 | 0 | 0 | 0.500 | 0.531 |
| 17 | John Schimizzi | 3 | 0 | 2-4 | 3 | 2 | 1 | 0 | 0 | 0 | 0 | 1 | 0 | 0 | 0 | 0 | 0 | 0 | 0 | 0.333 | 0.500 |
| 18 | KEN KAMINGA | 4 | 0 | 5-11 | 10 | 3 | 4 | 1 | 2 | 0 | 0 | 1 | 0 | 0 | 0 | 0 | 0 | 0 | 0 | 0.400 | 0.455 |
| 19 | sherrod sanders | 10 | 0 | 12-30 | 29 | 11 | 11 | 10 | 4 | 0 | 2 | 1 | 0 | 0 | 0 | 0 | 0 | 0 | 0 | 0.379 | 0.400 |
| 20 | alejandro castellon | 6 | 0 | 4-17 | 17 | 1 | 4 | 4 | 0 | 0 | 0 | 0 | 0 | 0 | 0 | 0 | 0 | 0 | 0 | 0.235 | 0.235 |
---

#30 KG/Slayer/Wilson/Louisville Slugger
---

#31 Team Racks/Easton
---

#32 Bear Hollow Rancy/CL/Buzini/Easton
---

#40 The Sportsman Shop
| | | | | | | | | | | | | | | | | | | | | | |
| --- | --- | --- | --- | --- | --- | --- | --- | --- | --- | --- | --- | --- | --- | --- | --- | --- | --- | --- | --- | --- | --- |
| Rank | Name | G | GS | OB-PA | AB | R | H | RBI | 2B | 3B | HR | BB | K | Sac | SH | GiDP | IBB | HRo | ROE | AVG | OBA |
| 1 | Scott Jacobs | 12 | 0 | 32-43 | 37 | 17 | 26 | 26 | 6 | 0 | 10 | 6 | 0 | 0 | 0 | 0 | 0 | 0 | 0 | 0.703 | 0.744 |
| 2 | matt knaus | 4 | 0 | 13-18 | 17 | 6 | 12 | 10 | 0 | 0 | 5 | 1 | 0 | 0 | 0 | 0 | 0 | 0 | 0 | 0.706 | 0.722 |
| 3 | Christian Pack | 10 | 0 | 27-39 | 39 | 19 | 27 | 13 | 6 | 2 | 5 | 0 | 0 | 0 | 0 | 0 | 0 | 0 | 0 | 0.692 | 0.692 |
| 4 | Brian Tveita | 12 | 0 | 32-47 | 44 | 19 | 29 | 28 | 3 | 2 | 9 | 3 | 0 | 0 | 0 | 0 | 0 | 0 | 0 | 0.659 | 0.681 |
| 5 | Judd Oconnor | 4 | 0 | 11-17 | 15 | 7 | 9 | 4 | 2 | 0 | 1 | 2 | 0 | 0 | 0 | 0 | 0 | 0 | 0 | 0.600 | 0.647 |
| 6 | Charles Sadler | 5 | 0 | 10-17 | 11 | 4 | 4 | 1 | 0 | 2 | 0 | 6 | 0 | 0 | 0 | 0 | 0 | 0 | 0 | 0.364 | 0.588 |
| 7 | Stu Taylor | 8 | 0 | 14-24 | 23 | 3 | 13 | 4 | 3 | 0 | 0 | 1 | 0 | 0 | 0 | 0 | 0 | 0 | 0 | 0.565 | 0.583 |
| 8 | Jeff Jacobs | 4 | 0 | 10-18 | 18 | 5 | 10 | 0 | 1 | 1 | 0 | 0 | 0 | 0 | 0 | 0 | 0 | 0 | 0 | 0.556 | 0.556 |
| 9 | Cory Hancock | 5 | 0 | 7-13 | 13 | 1 | 7 | 4 | 0 | 0 | 0 | 0 | 0 | 0 | 0 | 0 | 0 | 0 | 0 | 0.538 | 0.538 |
| 10 | Chad Adams | 9 | 0 | 16-30 | 30 | 8 | 16 | 14 | 3 | 0 | 2 | 0 | 0 | 0 | 0 | 0 | 0 | 0 | 0 | 0.533 | 0.533 |
| 11 | Jeremy Bremness | 12 | 0 | 22-43 | 39 | 14 | 18 | 13 | 3 | 1 | 5 | 4 | 0 | 0 | 0 | 0 | 0 | 0 | 0 | 0.462 | 0.512 |
| 12 | Allen Harris | 12 | 0 | 21-43 | 40 | 18 | 18 | 18 | 1 | 0 | 10 | 3 | 0 | 0 | 0 | 0 | 0 | 0 | 0 | 0.450 | 0.488 |
| 13 | Casey Hagen | 9 | 0 | 15-31 | 30 | 6 | 14 | 12 | 2 | 0 | 5 | 1 | 0 | 0 | 0 | 0 | 0 | 0 | 0 | 0.467 | 0.484 |
| 14 | John Ruteledge | 8 | 0 | 12-25 | 24 | 3 | 11 | 8 | 0 | 0 | 3 | 1 | 0 | 0 | 0 | 0 | 0 | 0 | 0 | 0.458 | 0.480 |
| 15 | James Harris | 7 | 0 | 10-23 | 18 | 7 | 5 | 7 | 0 | 0 | 3 | 5 | 0 | 0 | 0 | 0 | 0 | 0 | 0 | 0.278 | 0.435 |
| 16 | Matt Tveita | 7 | 0 | 10-28 | 27 | 7 | 9 | 2 | 3 | 0 | 0 | 1 | 0 | 0 | 0 | 0 | 0 | 0 | 0 | 0.333 | 0.357 |
| 17 | Russell Burgdorf | 6 | 0 | 4-15 | 15 | 2 | 4 | 3 | 0 | 1 | 0 | 0 | 0 | 0 | 0 | 0 | 0 | 0 | 0 | 0.267 | 0.267 |
---

#42 RSC/Tom Wood Honda/Combat
| | | | | | | | | | | | | | | | | | | | | | |
| --- | --- | --- | --- | --- | --- | --- | --- | --- | --- | --- | --- | --- | --- | --- | --- | --- | --- | --- | --- | --- | --- |
| Rank | Name | G | GS | OB-PA | AB | R | H | RBI | 2B | 3B | HR | BB | K | Sac | SH | GiDP | IBB | HRo | ROE | AVG | OBA |
| 1 | Tyler Ware | 2 | 0 | 5-5 | 5 | 4 | 5 | 4 | 1 | 0 | 1 | 0 | 0 | 0 | 0 | 0 | 0 | 0 | 0 | 1.000 | 1.000 |
| 2 | Cory Ross | 4 | 0 | 8-12 | 12 | 5 | 8 | 3 | 1 | 0 | 0 | 0 | 0 | 0 | 0 | 0 | 0 | 0 | 0 | 0.667 | 0.667 |
| 3 | Matthew Paradise | 11 | 0 | 22-35 | 27 | 14 | 14 | 13 | 1 | 1 | 0 | 8 | 0 | 0 | 0 | 0 | 0 | 0 | 0 | 0.519 | 0.629 |
| 4 | Jordan Ross | 11 | 0 | 14-23 | 22 | 4 | 13 | 10 | 2 | 2 | 1 | 1 | 0 | 0 | 0 | 0 | 0 | 0 | 0 | 0.591 | 0.609 |
| 5 | Jarrod Buckingham | 7 | 0 | 7-12 | 10 | 6 | 5 | 4 | 0 | 0 | 1 | 2 | 0 | 0 | 0 | 0 | 0 | 0 | 0 | 0.500 | 0.583 |
| 6 | Travis Urschel | 11 | 0 | 19-33 | 30 | 12 | 16 | 19 | 1 | 0 | 6 | 3 | 0 | 0 | 0 | 0 | 0 | 0 | 0 | 0.533 | 0.576 |
| 7 | Andy McCoppin | 11 | 0 | 19-33 | 29 | 14 | 15 | 7 | 6 | 0 | 0 | 4 | 0 | 0 | 0 | 0 | 0 | 0 | 0 | 0.517 | 0.576 |
| 8 | Justin Harrison | 11 | 0 | 17-30 | 26 | 13 | 13 | 10 | 1 | 0 | 2 | 4 | 0 | 0 | 0 | 0 | 0 | 0 | 0 | 0.500 | 0.567 |
| 9 | Rob Ballinger | 11 | 0 | 18-33 | 30 | 16 | 15 | 19 | 2 | 0 | 6 | 3 | 0 | 0 | 0 | 0 | 0 | 0 | 0 | 0.500 | 0.545 |
| 10 | Danny Engle | 11 | 0 | 16-31 | 29 | 9 | 14 | 6 | 4 | 0 | 2 | 2 | 0 | 0 | 0 | 0 | 0 | 0 | 0 | 0.483 | 0.516 |
| 11 | Dominic Fielder | 7 | 0 | 11-22 | 22 | 5 | 11 | 8 | 0 | 0 | 3 | 0 | 0 | 0 | 0 | 0 | 0 | 0 | 0 | 0.500 | 0.500 |
| 12 | Clay Norton | 11 | 0 | 17-35 | 35 | 14 | 17 | 20 | 2 | 3 | 6 | 0 | 0 | 0 | 0 | 0 | 0 | 0 | 0 | 0.486 | 0.486 |
| 13 | Matthew York | 7 | 0 | 9-20 | 17 | 6 | 6 | 3 | 2 | 0 | 0 | 3 | 0 | 0 | 0 | 0 | 0 | 0 | 0 | 0.353 | 0.450 |
| 14 | Alex Mikesell | 7 | 0 | 6-14 | 14 | 5 | 6 | 10 | 1 | 0 | 1 | 0 | 0 | 0 | 0 | 0 | 0 | 0 | 0 | 0.429 | 0.429 |
| 15 | dave grooms | 5 | 0 | 5-12 | 11 | 4 | 4 | 2 | 1 | 0 | 0 | 1 | 0 | 0 | 0 | 0 | 0 | 0 | 0 | 0.364 | 0.417 |
| 16 | daryl o'hair | 1 | 0 | 0-1 | 1 | 0 | 0 | 0 | 0 | 0 | 0 | 0 | 0 | 0 | 0 | 0 | 0 | 0 | 0 | 0.000 | 0.000 |
| 17 | Cody Wilmont | 2 | 0 | 0-1 | 1 | 0 | 0 | 0 | 0 | 0 | 0 | 0 | 0 | 0 | 0 | 0 | 0 | 0 | 0 | 0.000 | 0.000 |
---
2 responses to "2015 Smoky Mountain Classic tournament preview!"