2015 Combat Seattle Dual tournament preview!
"Combat Dual Major"
Nationwide Conference USSSA!
May 28 – June 31
Tournament Preview
2015 Seattle Dual #1 bracket link
2015 Seattle Dual #2 bracket link
The Seattle "Dual" Major will start on Thursday night at 6 PM Pacific time with all 24 teams playing at least 1 or 2 games. The first tournament continues all day Friday with the championship game set for 8:30 PM. The second dual tournament actually starts while the first one is finishing on Friday night and continues all day on Saturday with the championship set for Sunday at 11 AM. There is also a Women's Major with 6 of the top teams in the nation and a skills competition and an all star game featuring players that are not playing in the Major.
This tournament is played in Kent, Washington and the weather looks like it will be good for softball. Fields 3, 4, 5 will be streamed and we may be able to put up the other two fields as well. Stay tuned.
Team Breakdown:
23 Teams Overall
8 Nationwide Conference USSSA Teams
1 Major Teams
2 'A' Teams (if Combatants is considered an 'A' team?)
4 'B' Teams
10 'C' Teams
6 'D' Teams
---
Anonymous picker is back with Seattles commentary:
The Seattle Dual event is played on some of the best fields in all of Nationwide Conference USSSA. The event this year features a solid 24 team field with Combat/Baugh Ford/Softball.com coming in as the only Major team and the clear favorite in this event. However, it's very difficult to win back to back events in one weekend. Will this weekend prove to be too tall a task? Let's take a look at this week's picks and find out.
Dual 1
The top half of the bracket will have OC Swats and Classic Glass on a collision course for Friday at 2:15 pm. The winner of that game will get through to face the lower bracket winner. I like Swats in this match-up as Glass has been struggling early in 2015. Swats is coming off a win at the Cactus Classic, and it beat Classic Glass 22-6 during that tournament. Maybe Classic Glass can turn things around and this would be a huge victory, but I don't see it happening this time.
The lower half should have Combat/Baugh running to the winner's final. However, Newbreed/All American Athletics has been a very tough competitor early in the season. I like Newbreed to get to Combat, but Combat should take care of business and get past them to face Swats.
Combat vs Swats should be a very competitive game. Swats hasn't looked like a B team early in the season, and I don't think they will back down to anybody. I like Combat to win this game and the tournament, but don't count out OC Swats. The team plays together and with confidence, and when it's rolling it's a tough team to stop.
Final Results:
1. Combat/Baugh
2. OC Swats
3. Newbreed
4. Classic Glass
Dual 2
The bracket change for dual 2 really leaves the top half of the bracket wide open. Classic Glass should walk through the upper bracket with the only real obstacle being Combat/Northwest Athletics in the winner's semi-final game. I think Glass gets through to meet the lower bracket winner.
In dual events we talk about how tiring they can be, and that is usually the case. However, if Combat/Baugh takes care of business in Dual 1 it will only take 5 games over 2 days. I think they will do that, and will set up nicely for Dual 2. The road to the finals will be much tougher the second time around. Combat should face AZM in its second game and the winner of the Swats v. Newbreed game in its third. The Swats v. Newbreed should be a really fun one. I'll take Newbreed to get past Swats this time and move on to face Combat. Combat/Baugh is the class of this tournament, and I'd be a fool not to pick them. However, it's really hard for any team to go 10-0 in a weekend. If there will be a major upset this may be the game it happens. I'm picking Combat, but keep your eye on this game if it happens. Newbreed could very well take it down.
Combat should handle Classic Glass in the winner's final and go on to win both tournaments. I like Newbreed to get back to the championship, but run out of gas in the end. Combat is just too tough, and I expect Coop and Wallace to have them primed to win as the title sponsor in this event.
Final Picks:
1. Combat
2. Newbreed
3. Classic Glass
4. OC Swats
Peach State Shootout – Atlanta Major Results:
Prediction: Actual:
1. OI Livingston 1. Xtreme
2. Xtreme 2. D2E Sports / K-Pow (A "D" team – wow)
3. Encompass 3. Encompass
4. Above All 4. Primetime
---
---
Field Dimensions in Seattle
Fields are 300 to 305 feet
---
Weekend Weather
---
2014 Winner of Dual #1 and Dual #2 was Laservision/H Auto/JJ's/Easton
2013 Winner of Dual #1 was – 4 The Fallen/Miken
2013 Winner of Dual #2 was – Team Combat
2012 Winner of Dual #1 was – Nordkap/Desert Falls/Easton
2012 Winner of Dual #2 was – Team Combat/Pacific Headwear
2012 Seattle tournament report link
2011 Seattle tournament report link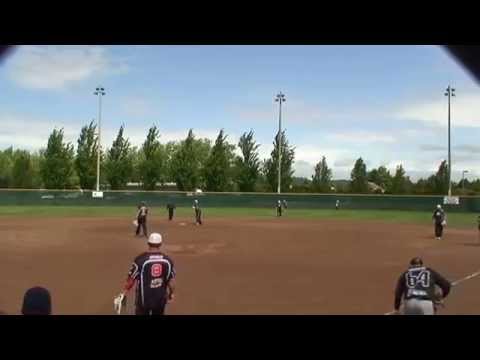 2012 Championship #1 Nordkap vs WCD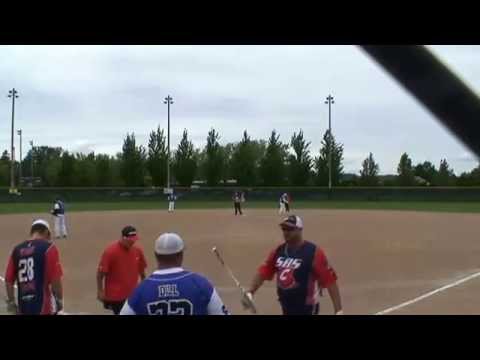 2012 Championship #2 Combat vs SBS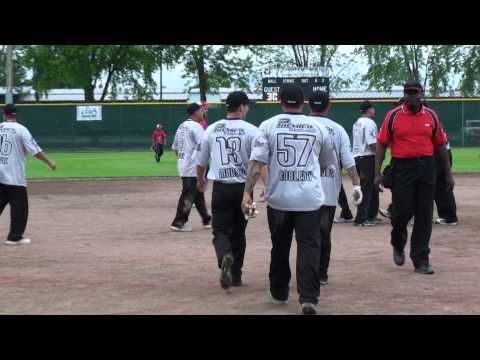 Last year there were a lot of close games and walk off hits in Seattle
Past tournament results
2014 Results Dual #1
1 NY-M Laservision/H Auto/JJ's/Easton
2 WA-M Team Combat/Softball.com
3 WY-B Sonny's
4 CA-B OC Swats/Miken/Premier Athletics
2014 Results Dual #2
1 NY-M Laservision/H Auto/JJ's/Easton
2 WA-M Team Combat/Softball.com
3 WY-B Sonny's
4 AZ-M 4 The Fallen/Miken/EVO9X
2013 Results Dual #1
1 AZ-A 4 The Fallen/Miken
2 WY-A Sonnys
3 CA-B Famous/Premier/Easton
4 WA-M Team Combat/LBG/Derby Boys
2013 Results Dual #2
1 WA-M Team Combat/LBG/Derby Boys
2 AZ-A 4 The Fallen/Miken
3 CA-B OC Swats/LCP
4 MN-B Xtreme/Miken
2012 Results Dual #1
1 UT-M Nordkap/desert falls/easton
2 CA-A West coast doerflinger – easton
3 WA-C Monster energy/team combat
4 WA-M Team combat/pacific headwear
2012 Results Dual #2
1 WA-M Team combat/pacific headwear
2 CA-B SBS/CSC/Combat
3 WY-A Sonny's / louisville slugger
4 UT-M Nordkap/desert falls/easton
2011 Results Dual #1
1 WY-A Sonny's/desert falls/elite
2 WA-B Doerflinger/tsc/pro-coat/combatberth
3 WA-M Team combat/laservision/d2e/supreme
4 WA-B KTI/Cartel/DeMariniQualified
2011 Results Dual #2
1 WA-M Team combat/laservision/d2e/supreme
2 WY-A Sonny's/desert falls/elite
3 WA-B Doerflinger/tsc/pro-coat/combat
4 WA-C A-1 light truck parts/portland
2010 Results Dual #1
1 CA-M Dan Smith/Menosse
2 WA-B KTI/Cartel DeMariniQualified berth
3 UT-B Desert Falls/Elite/Miken
4 WA-A Team combat / laser vision
2010 Results Dual #2
1 CA-M Dan Smith/Menosse
2 WA-A GTL CARTEL/WORTH
3 WA-A Northwest combat/ cj financial
4 WA-A Team combat / laser vision
2009 Results Dual #1
1 CA-M Dan smith-menosse-benfield-combat
2 CA-A Classic glass/easton/dss bats
3 MN-B Showcase/all american restoration/wQualified berth
4 WA-B Northwest combat / trojansberth
2009 Results Dual #2
1 CA-M Dan smith-menosse-benfield-combat
2 WA-A GTL cartel/stucco/worth/elite
3 CA-B WCS / LCVberth
4 WA-B Northwest combat / trojansberth
2008 Results
1 CA-M Dan smith/menosse/benfield/combat
2 CA-B CLASSIC GLASS/EASTON/DSSberth
3 CA-B WCS/LCVberth
4 WI-A Combat usa/elite/pytch blakk
2007 Results
1 ID-B C-town/americanfund./redrock/easton
2 CA-B WCS/LCV
3 OR-B Haras/Casa Group/Worth
4 WA-A GTL/COMBAT
2006 Results
1 WA-M Team Combat
2 CA-A K&C/TAI/ELITE/G23/EASTON
3 CO-B EAS/Pollards/Easton
4 CA-A KME/chaney's/body glove/pb/easton