2015 "Cactus Classic" Phoenix Major tournament preview!
"Cactus Classic"
Nationwide Conference USSSA!
May 2-3
Tournament Preview
presented by
Field Dimensions
Google Earth shows 320 to 335 feet!
The Cactus Classic returns to the Phoenix area for the first time in a couple years as a Conference event instead of an Affiliate event. This year they will use the beautiful Pioneer Community Park which has 6 large fields with fence distances between 320 and 330+ feet! The weather sweltering hot, as high as 99 degrees and the competition should be between Classic Glass from northern California and OC Swats from southern California with teams like AZM, Peak, and others trying for some upsets.
There will be no livestreaming that I am aware of, I don't think it would work in 90 degree plus weather anyways and I will have the chat room up for both the Conference events this weekend if anyone wants to give some updates. Thanks.
Team Breakdown
1 A
3 'B'
6 'C'
6 'D'
---
Weekend Weather
---
The anonymous picker has been doing a nice job. Lets see what he says this week:
The Cactus Classic will feature 6 Conference USSSA teams and a solid 16 team field. The two favorites OC Swats and Classic Glass have had some recent struggles, and both teams have made changes to the roster. Who will benefit most? Who will take down the very important 183 points in this regional event? Let's get to the picks and find out.
The top half of the bracket features OC Swats and Peak/SOCO, and at first glance you might think they were destined for a collision course in the winner's semi-final. However, don't go to sleep on Salsa. I think they can take down Peak in the second game for each team. I like Swats to get past Salsa and cruise to the Winner's final.
The bottom half of the bracket has 4 Conference USSSA teams of the 6 in the tournament, and that could make for an exciting morning/early afternoon. Classic Glass is the clear favorite here, but I like what Magz has done battling for .500 or better finishes in all but 1 tournament this season. Classic will get through and get to the final, but I expect some closer than expected games.
Ultimately, Classic Glass and OC Swats is what the fans want to see in this tournament, and I'm hoping they get what they want 2 or 3 times. I'll take Classic to win it all. The main reason is Tyson Steel has moved over to The Scene, and I'm just not taking a team with a new leader on the mound the first time out.
Final Picks:
1. Classic Glass
2. OC Swats
3. MAGZ
4. Salsa
Upset Potential: Salsa
---
Oldscout Pollers going with Swats!
---
Don't forget to fill out your 'pickem' for both tournaments
Past Champs of the Cactus Classic!
West Coast Doerflinger/Easton after winning the Cactus Classic with a 21 run 7th inning.
2012 Phoenix tournament report link
2011 Phoenix tournament report link
2010 Phoenix tournament report link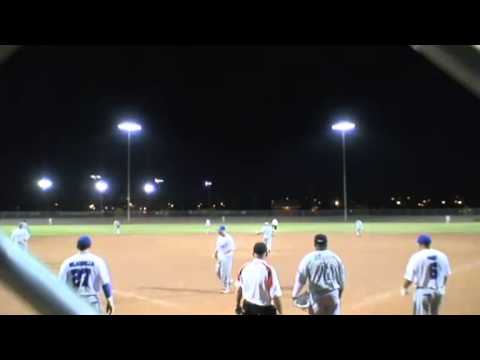 West Coast Doerflinger vs Team Combat in Phoenix winner's final.
Game is 2 hours and 40 minutes and the game featured 96 total runs scored. 12 HR limit.
Past tournament results
2012 Results
1 CA-A west coast doerflinger – easton
2 WA-M team combat/pacific headwear
3 WY-A sonny's / louisville slugger
4 CA-C CLASSIC GLASS/EASTON/DSS berth
2011 Results
1 WA-M GTL Cartel/DeMarini
2 WY-A sonny's/desert falls/elite
3 WA-M combat/pharmapar/transat holiday
4 AZ-C Madd Skills/Watchyurlips
2010 Results
1 WA-A northwest combat/ cj financial
2 WA-A GTL CARTEL/WORTH
3 WA-A team combat / laser vision
4 AZ-C RMS