Down2EarthSports.com/SBC/Worth wins the USSSA 'B' World on Burdick walk off homer!
D2E wins USSSA 'B' Worlds!
(film at 11)
Geno Burdick hit a walk off 3 run homer in the bottom of the 7th inning, giving Down2EarthSports.com/SBC/Worth the USSSA 'B' World Tournament title 14-13 over BuziniSports.com/BWW/Worth.
Full report, photos, and video clips coming soon!
Link to the tournament standings and all tournament awards when ready
Link to USSSA 'B' World Bracket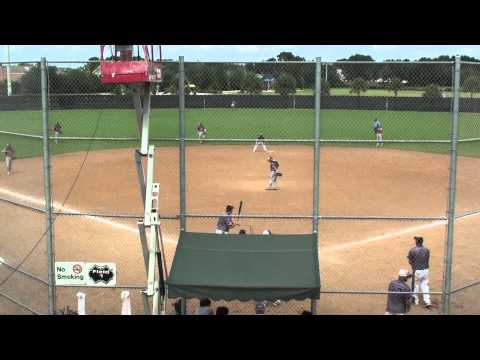 D2E's Leslie Griffis sets the table for Geno Burdicks walk off homer to win 'B' Worlds!
Down2EarthSports.com/SBC/Worth is your 2012 USSSA 'B' World Champs!
Buzinisports.com/BWW/Worth from Jackson, Mississippi was 2nd
Westshore Pizza/TPS from Tampa, Florida finished an impressive 3rd
The 2012 USSSA B Championship was an all Worth finals so both teams posed for a picture!